Get fresh inspiration with this round-up of 25 recipes that are perfect for summer.
I don't know how it works where you live, but here in Chicago, cookout season is way too short! So we have to make the most of the season, and to be honest, I'll grill as long as there is no snow on the grill cover.
We love having guests over for cookouts, and I'm always dreaming up something new to serve. Every so often, my husband will ask for an "old recipe"—one that I've made before. I tend to lean toward making new dishes, so I'm happy to oblige and re-create an old favorite.
I rounded up my top 25 cookout recipes by course, from appetizers to dessert. Here's to a long cookout season!
Appetizers
Simple Cheese Board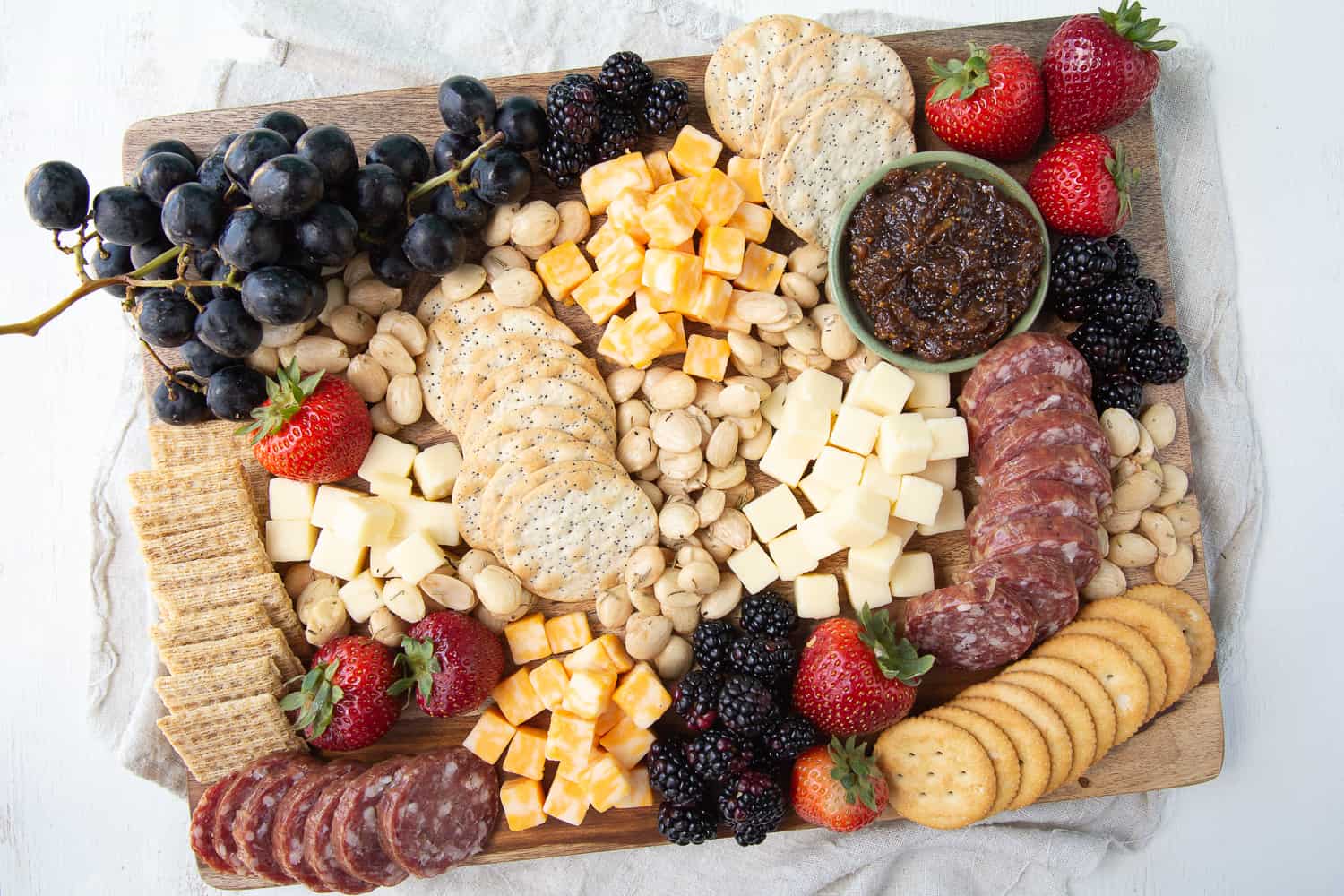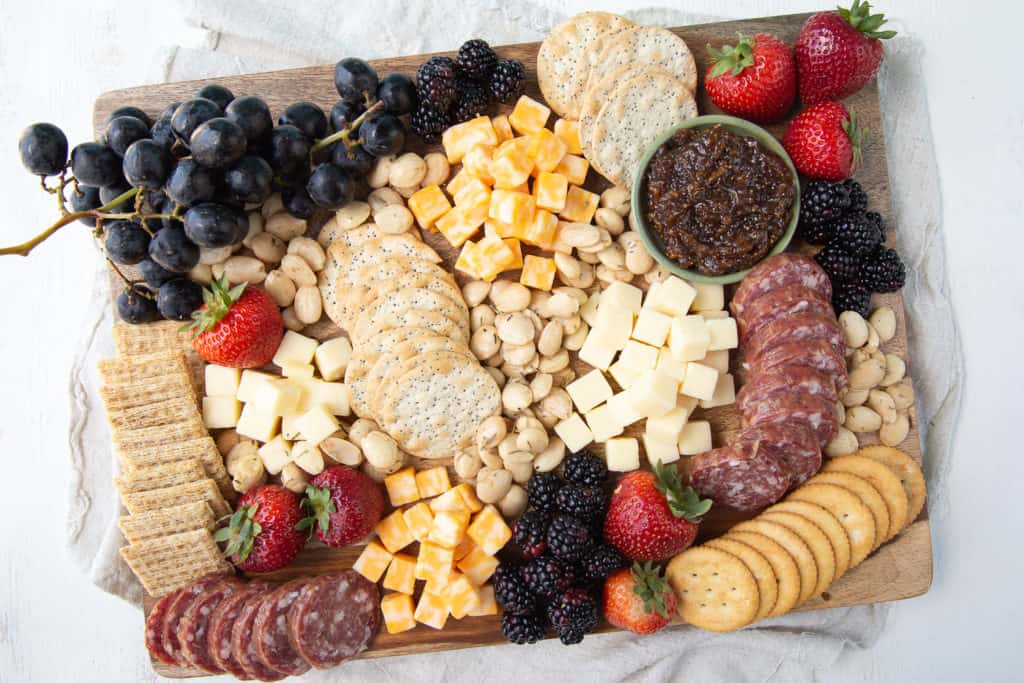 Pimento Cheese Deviled Eggs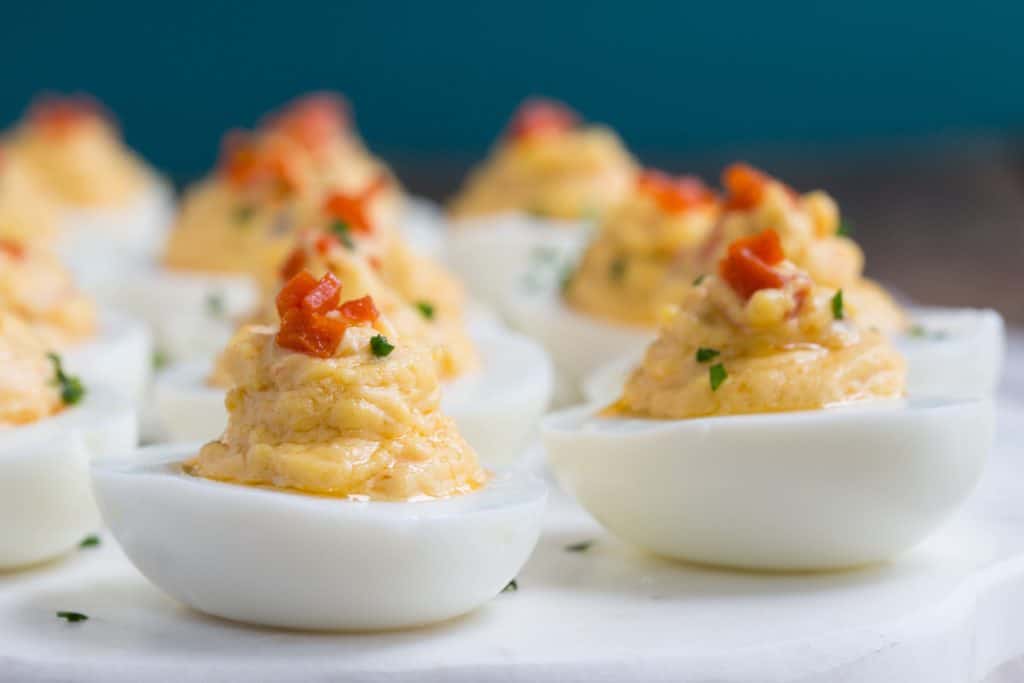 Lightened Up Elote Corn Dip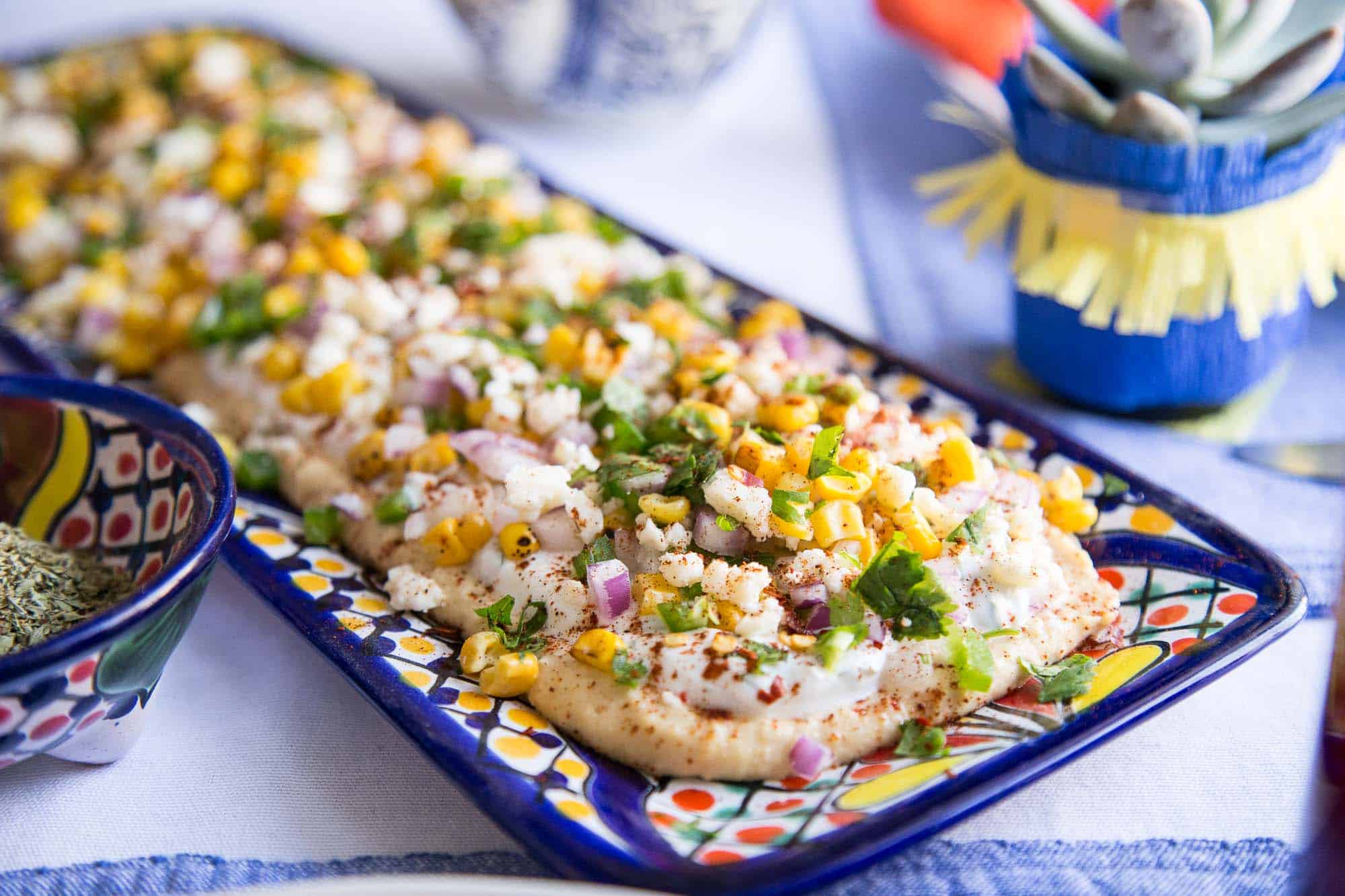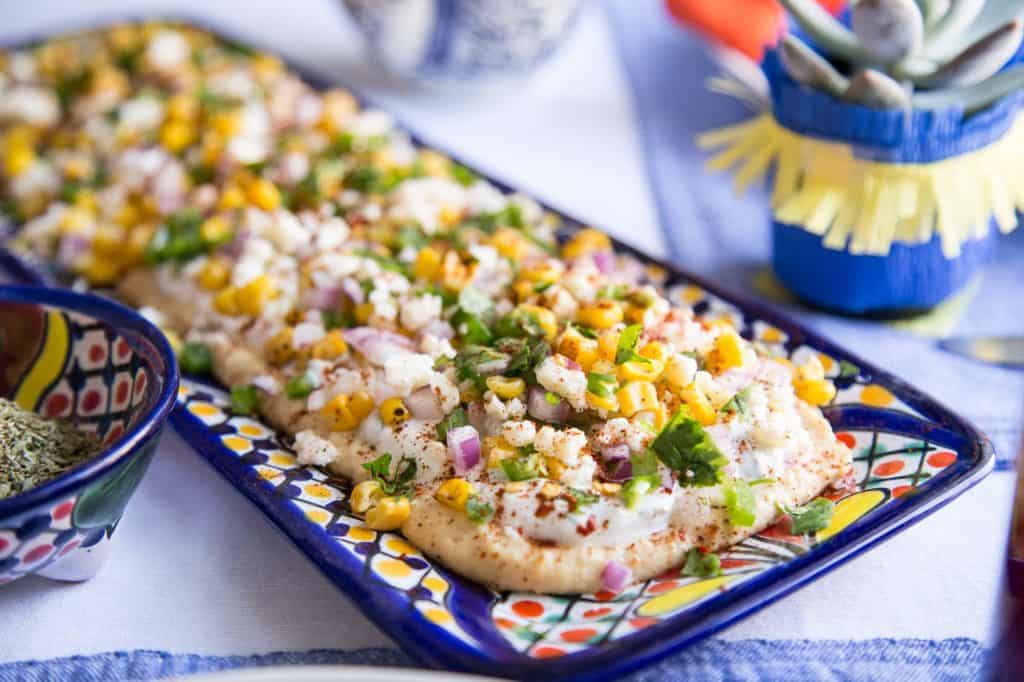 Garlic & Herb Grilled Chicken Wings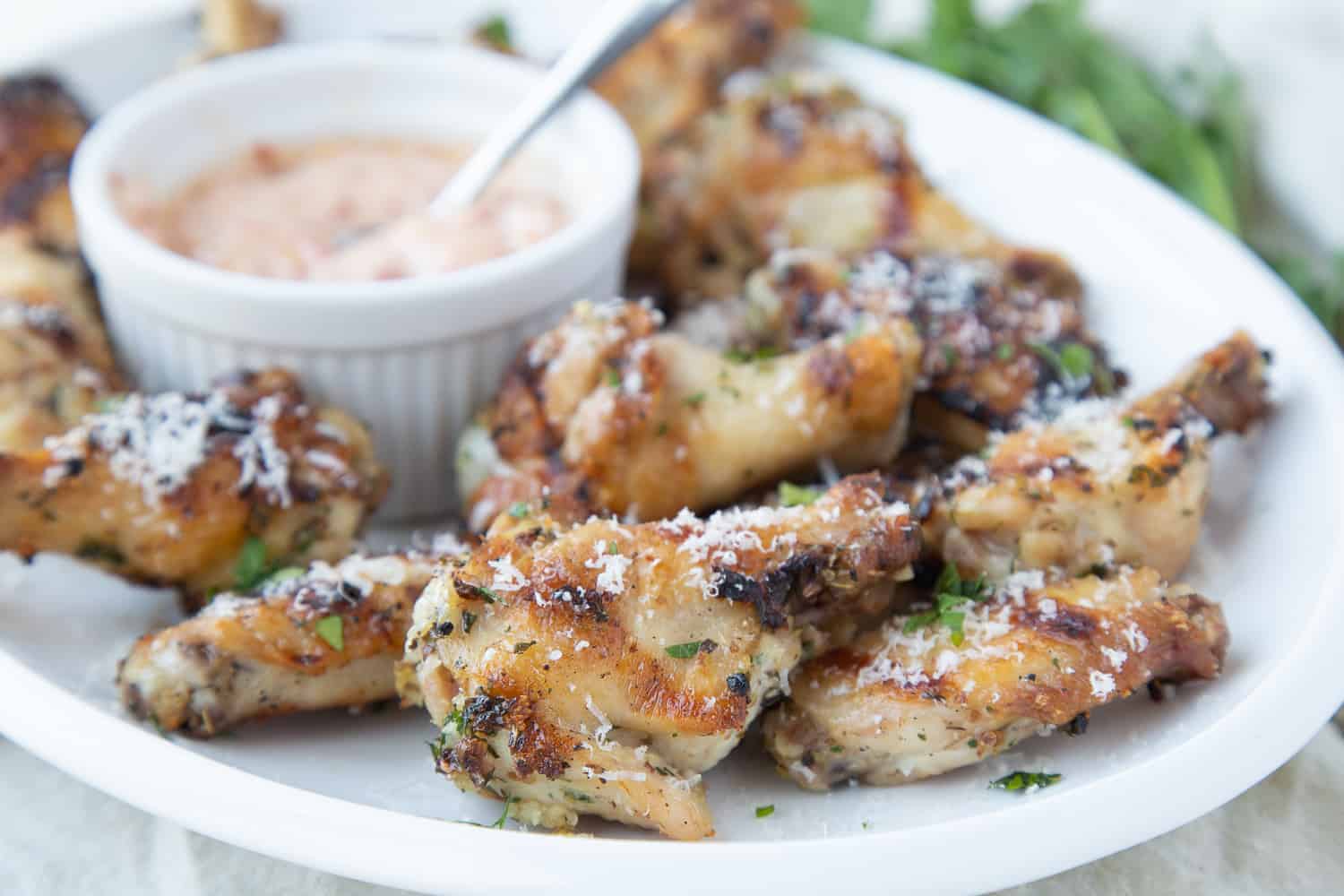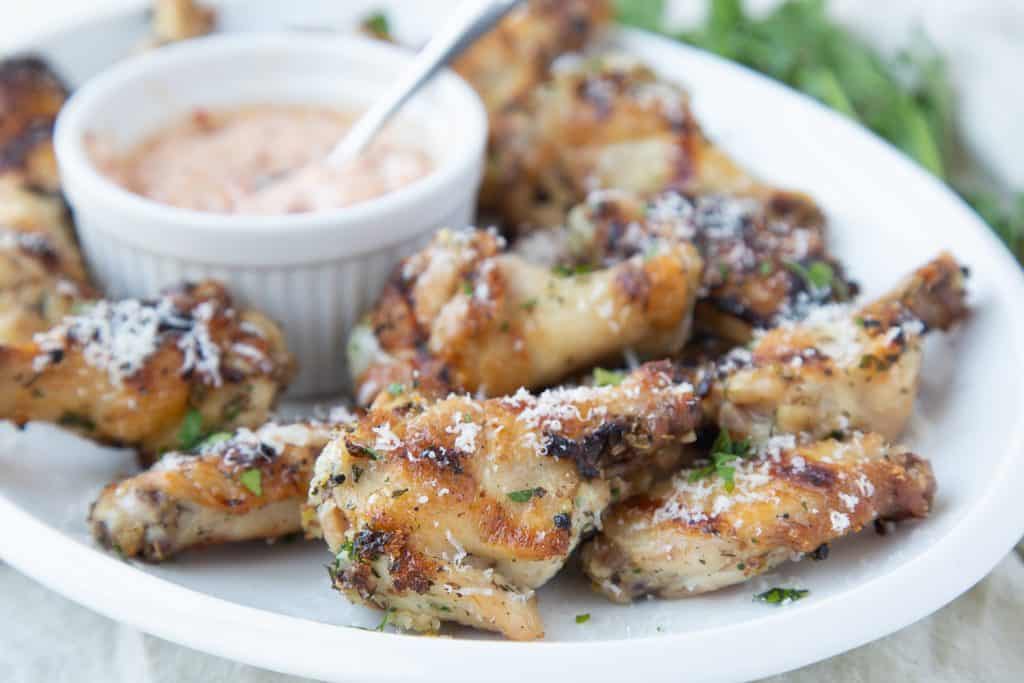 Grilled Brie with Fresh Cherry Salsa

Main Courses
Grilled Salmon with Nectarine Salsa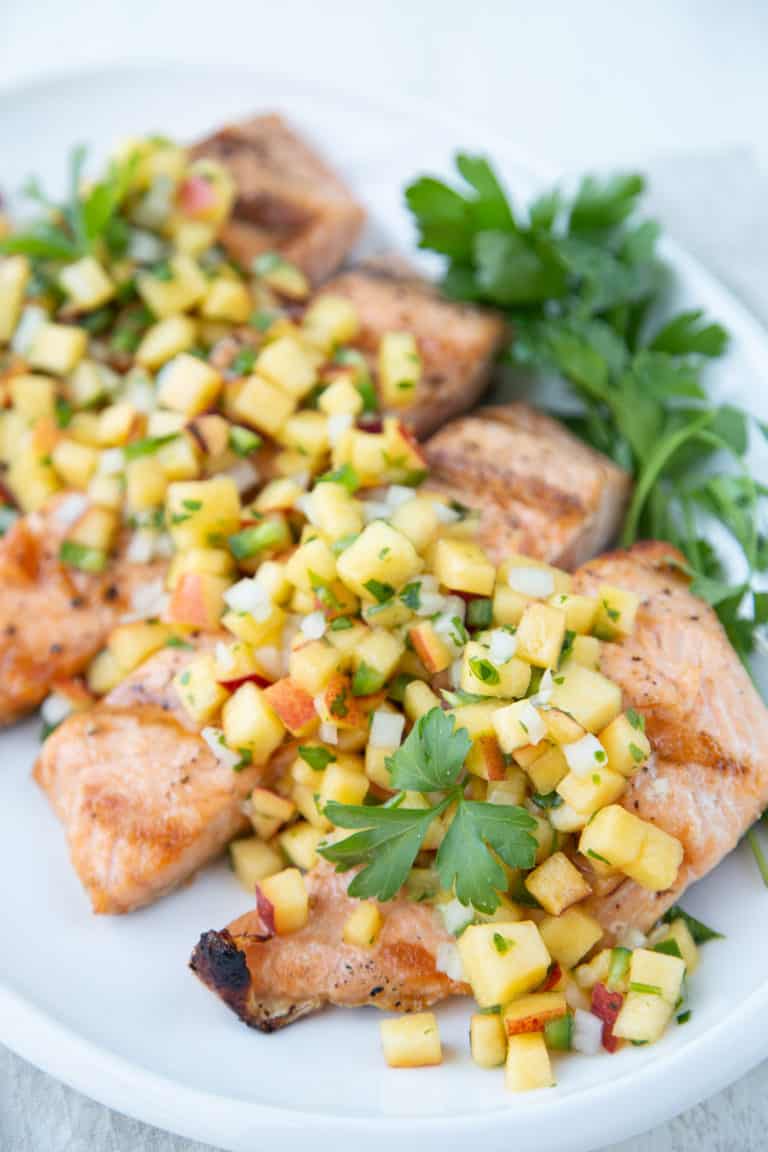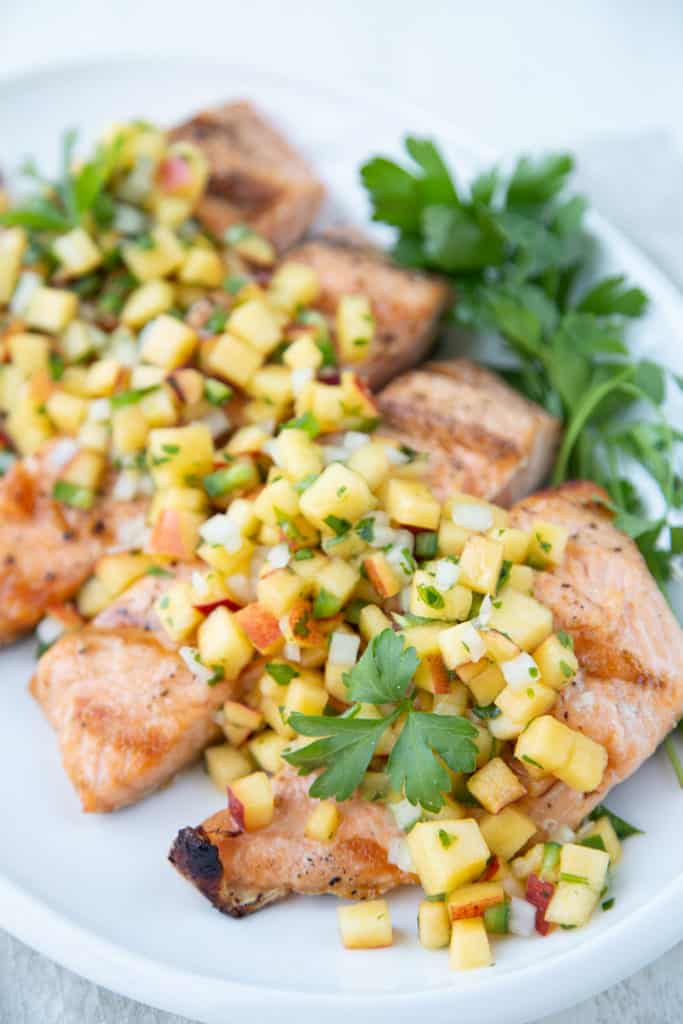 Grilled Bratwursts with Tomato Jam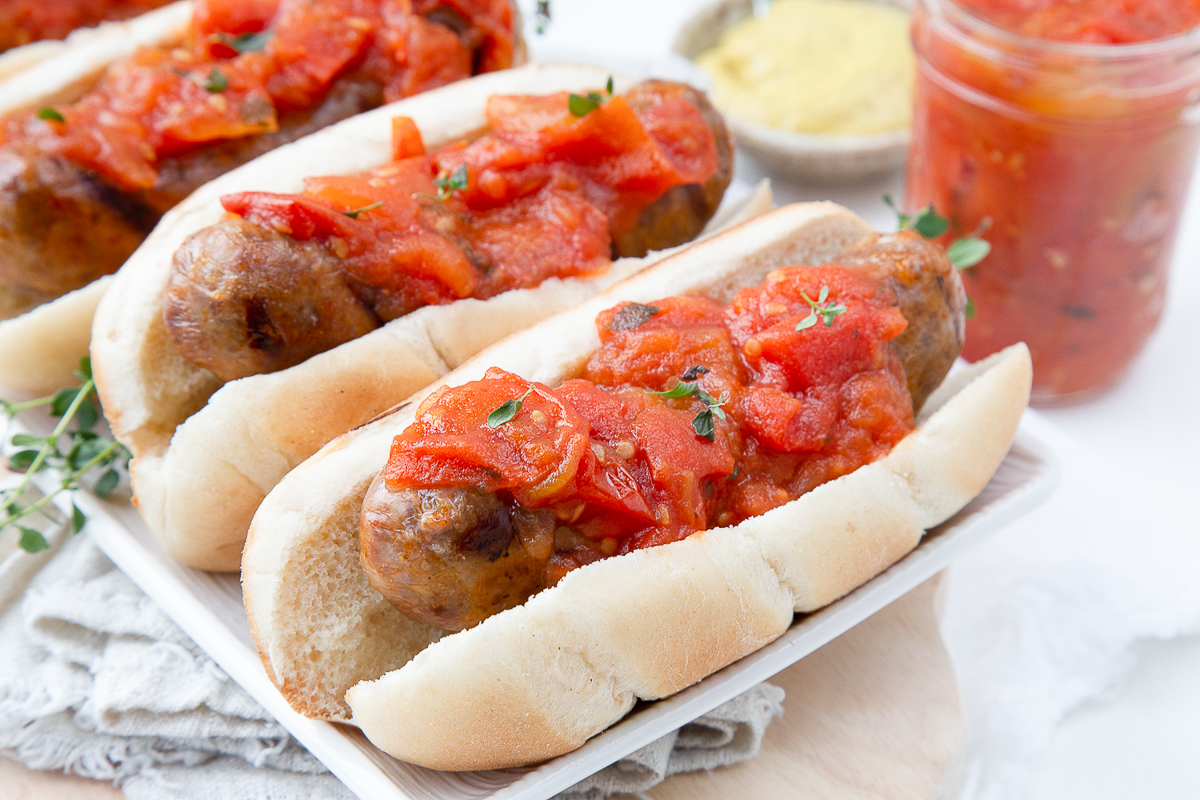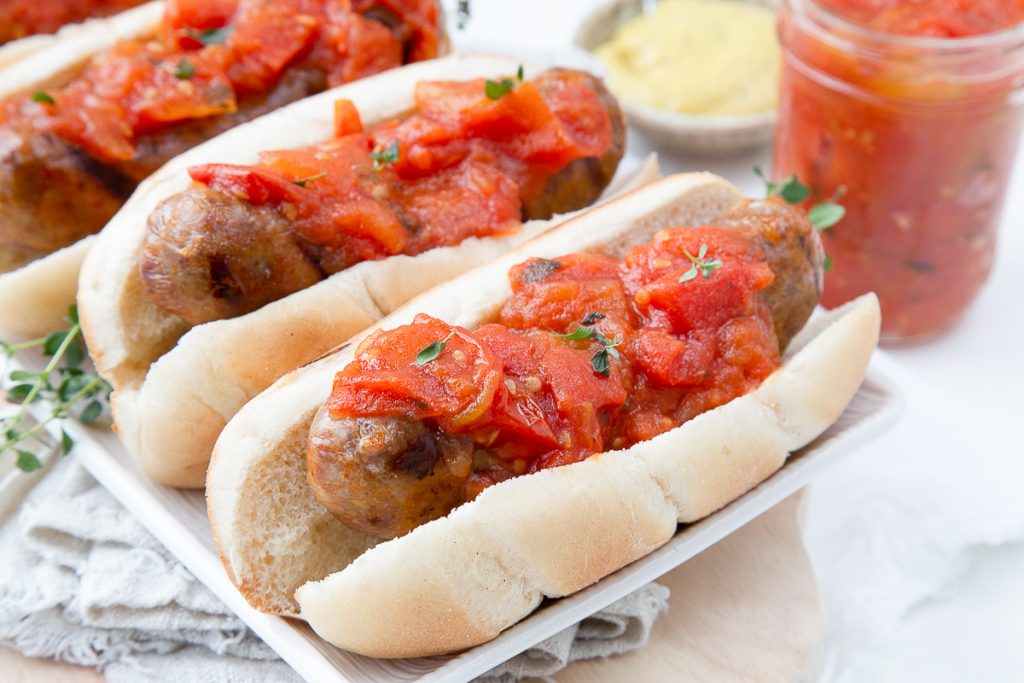 Italian Marinated Steak & Vegetable Kabobs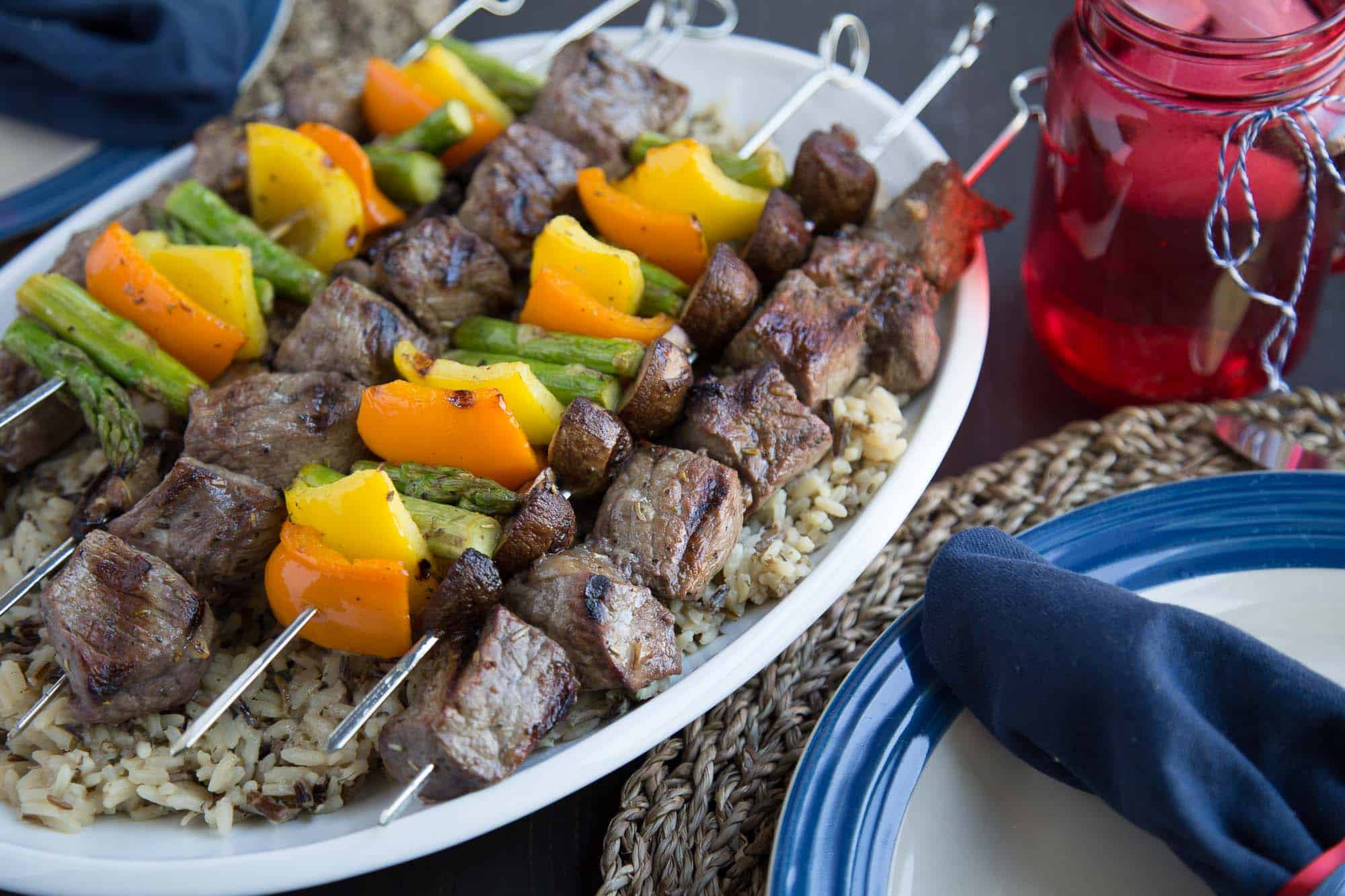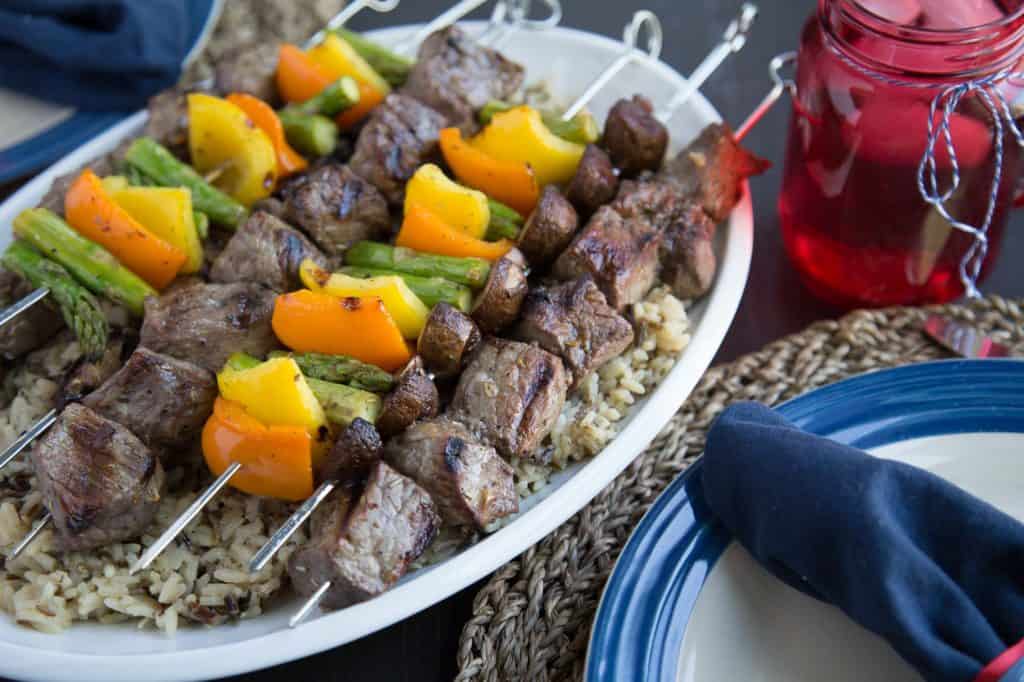 Grilled Pork Chops with Honey Soy Glaze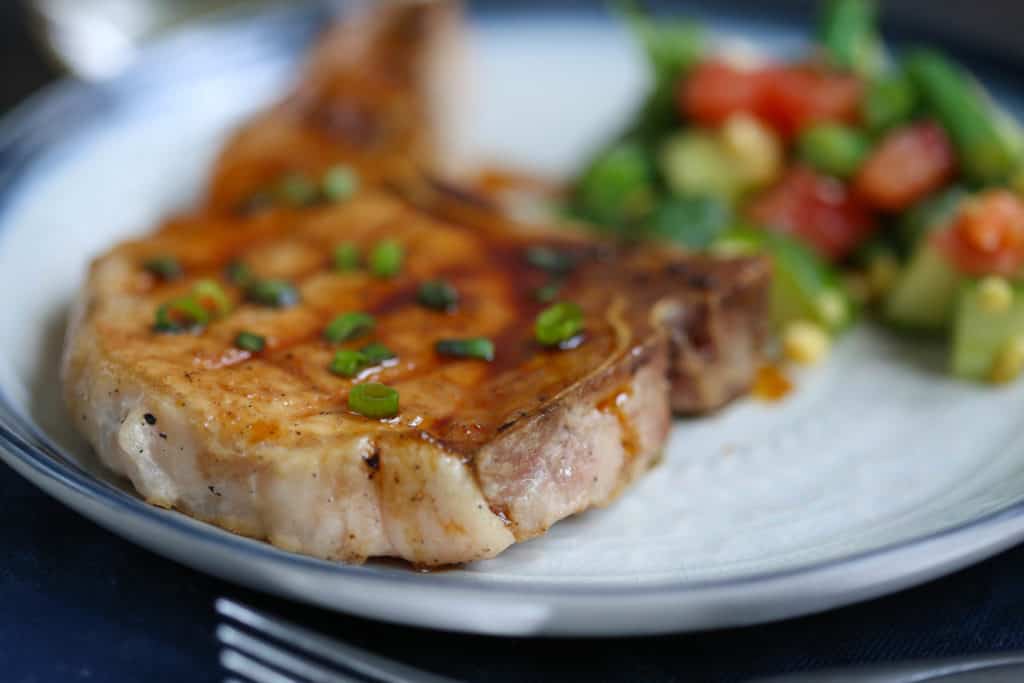 Chicken Souvlaki with Golden Rice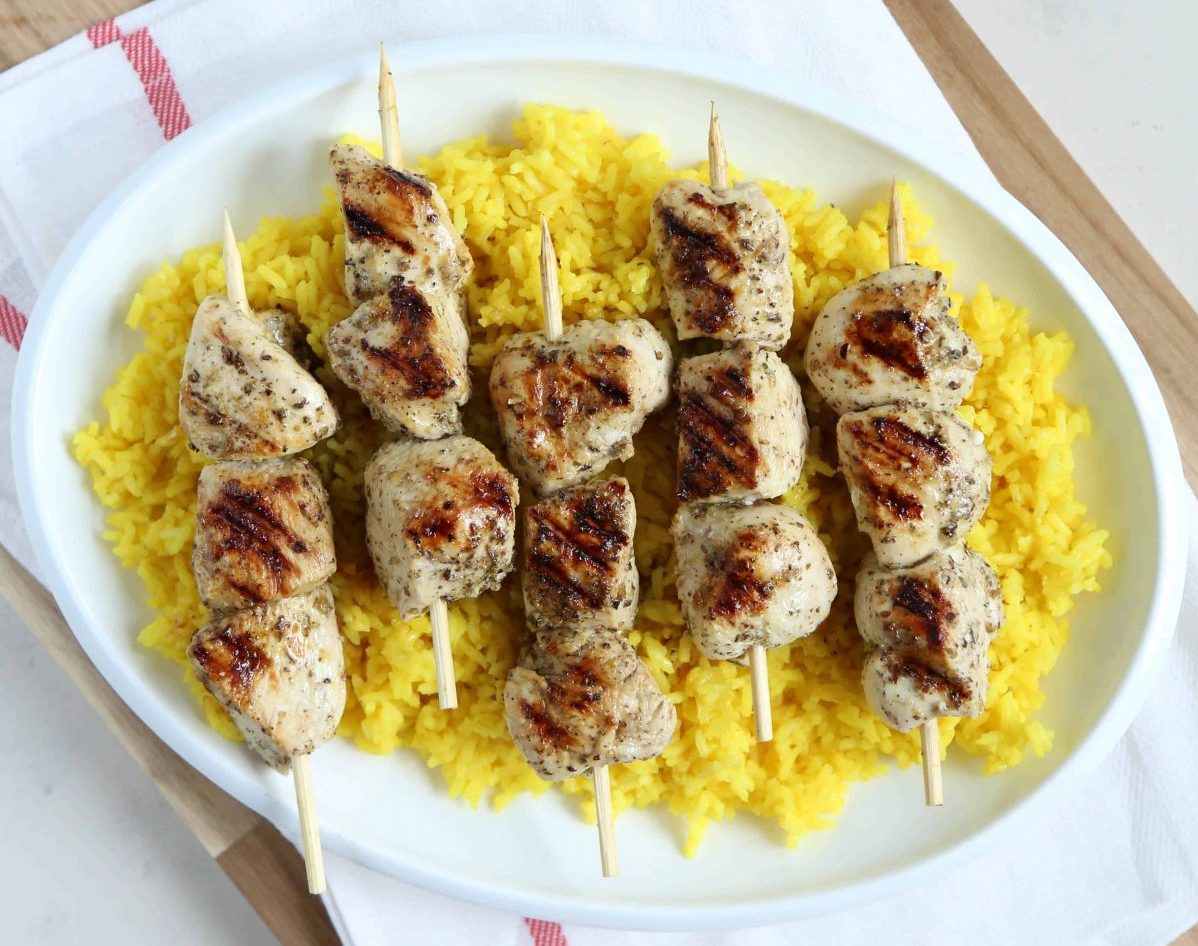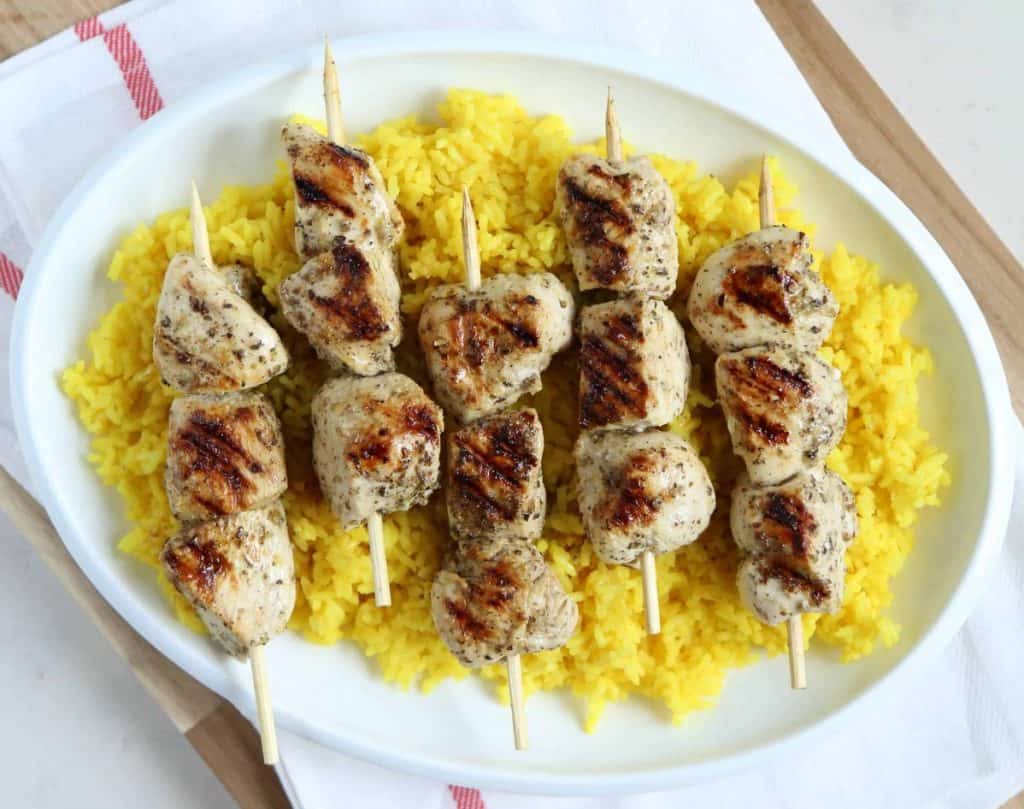 Grilled Pork Chops with Fresh Peach Salsa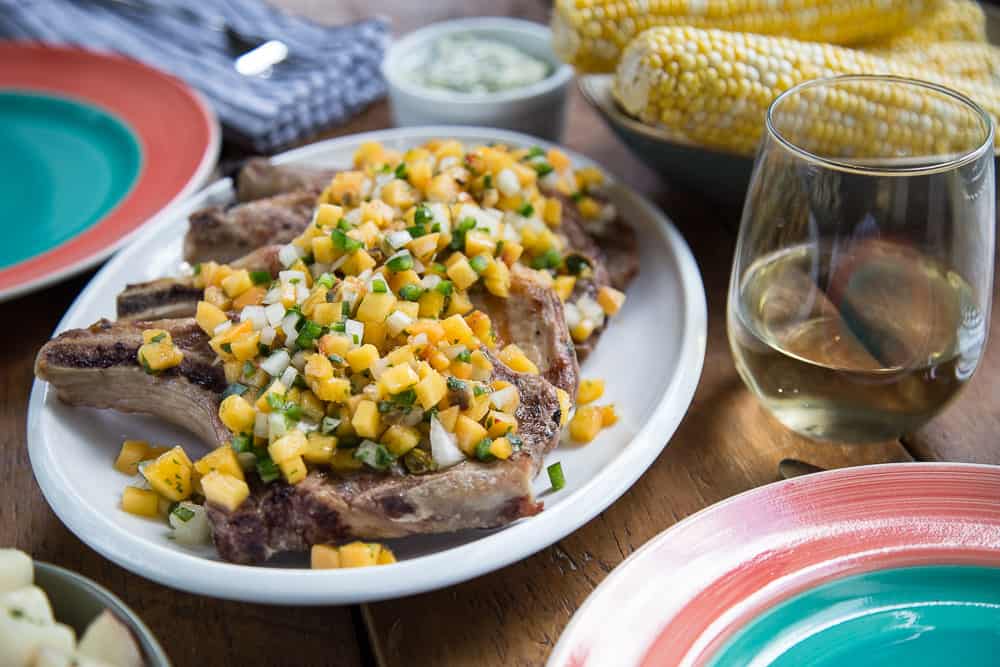 Cuban Skirt Steak with Chimichurri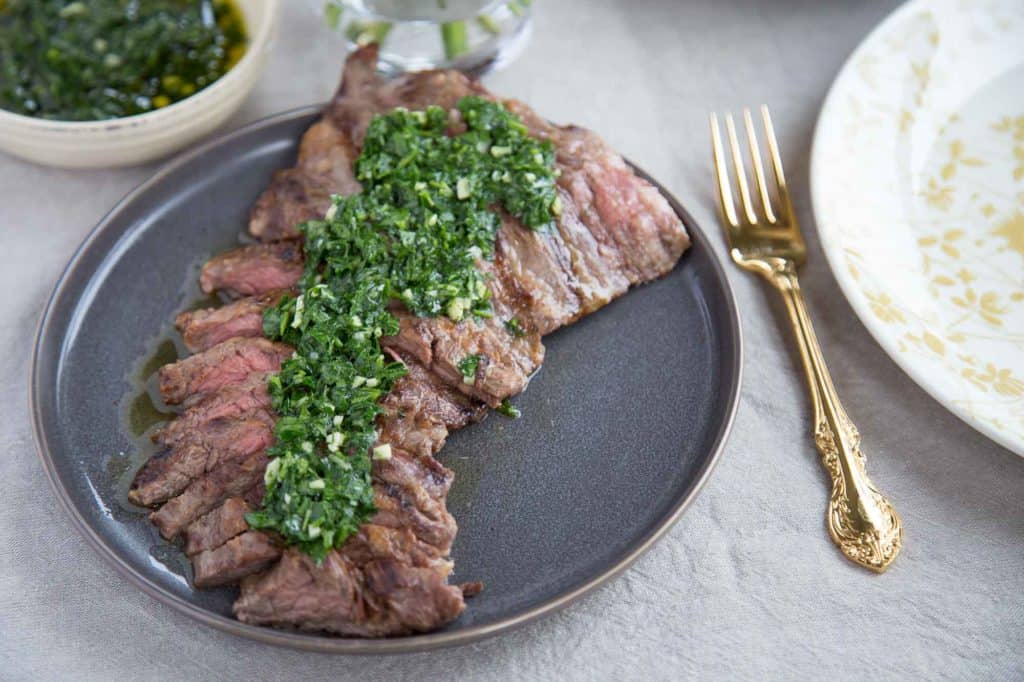 Gigantic Muffaletta in a Sourdough Bread Bowl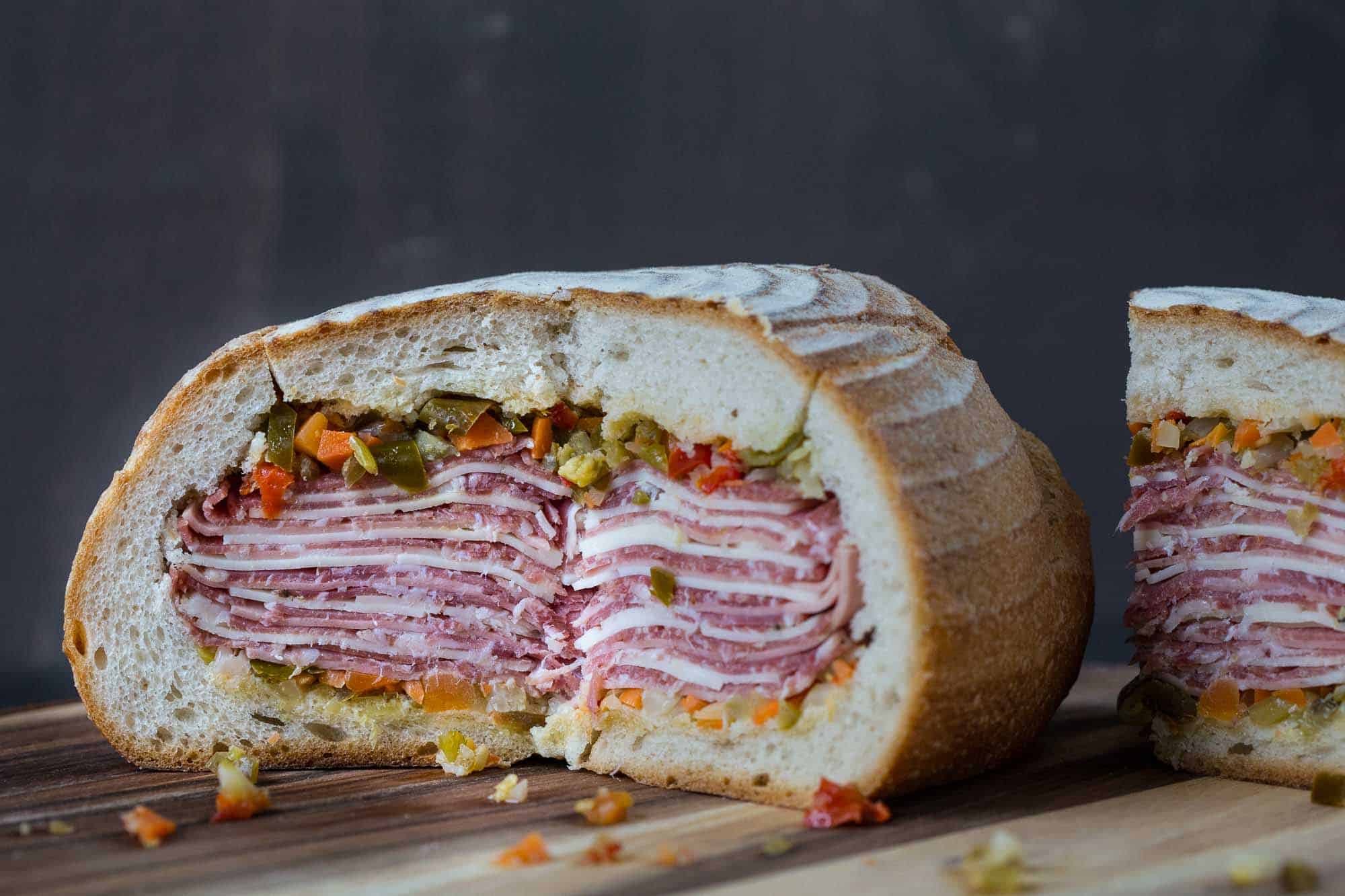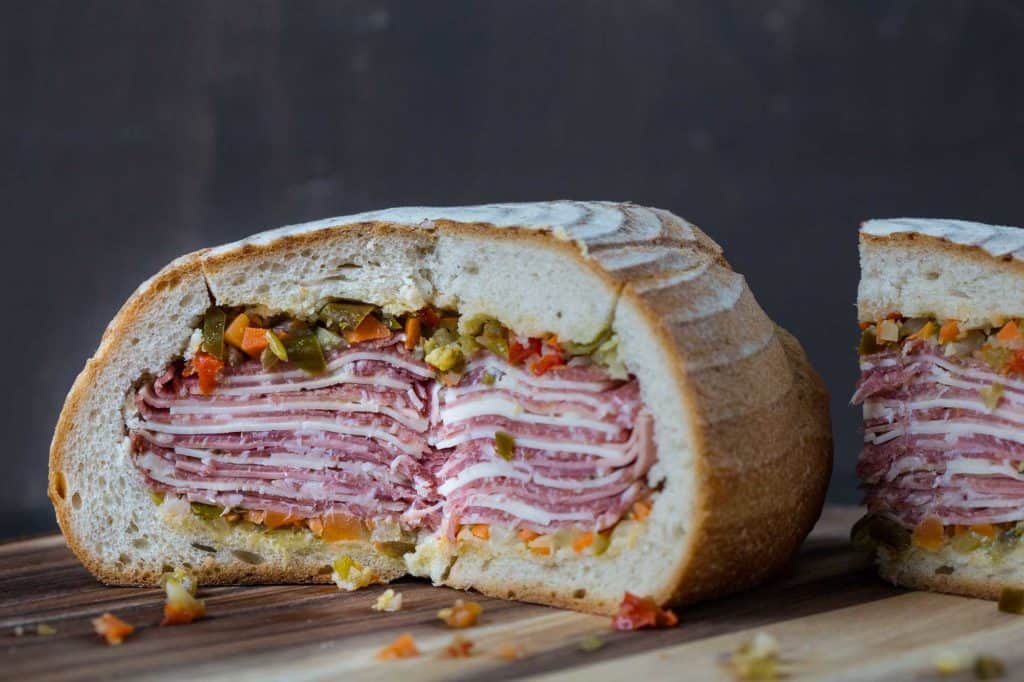 Side Dishes
Grandma's German Potato Salad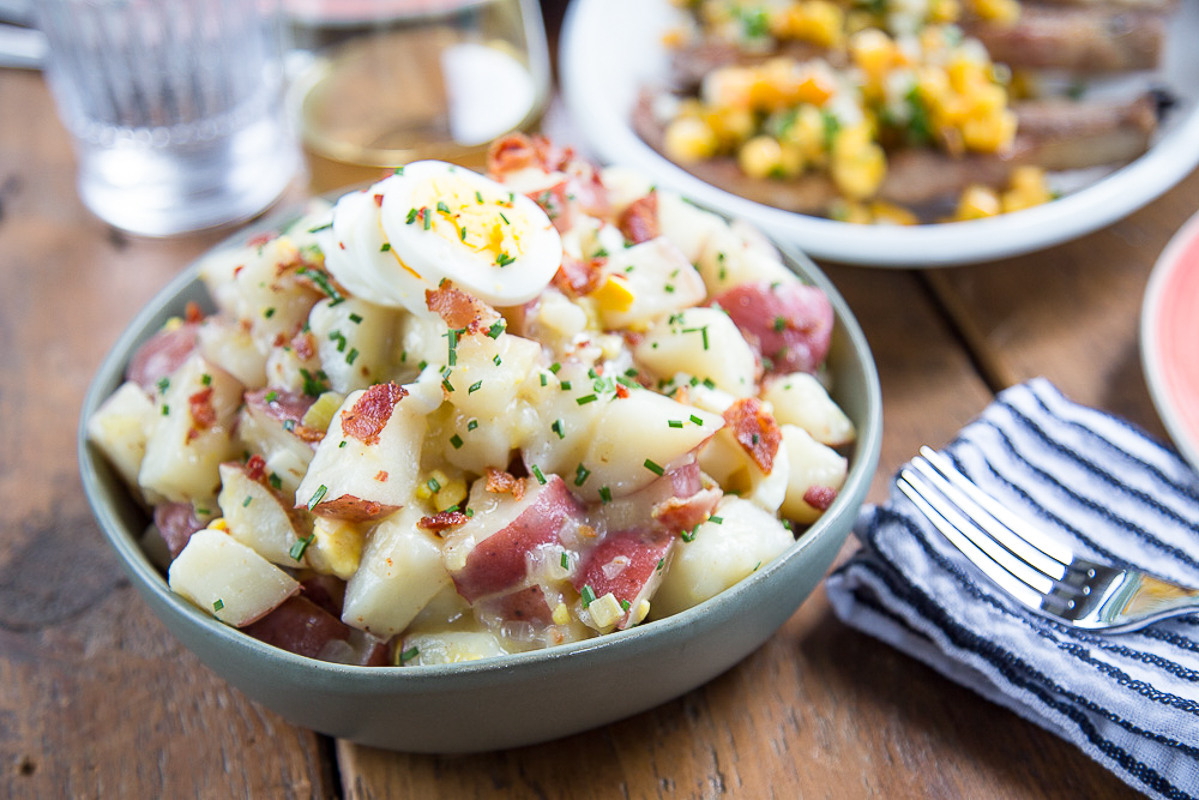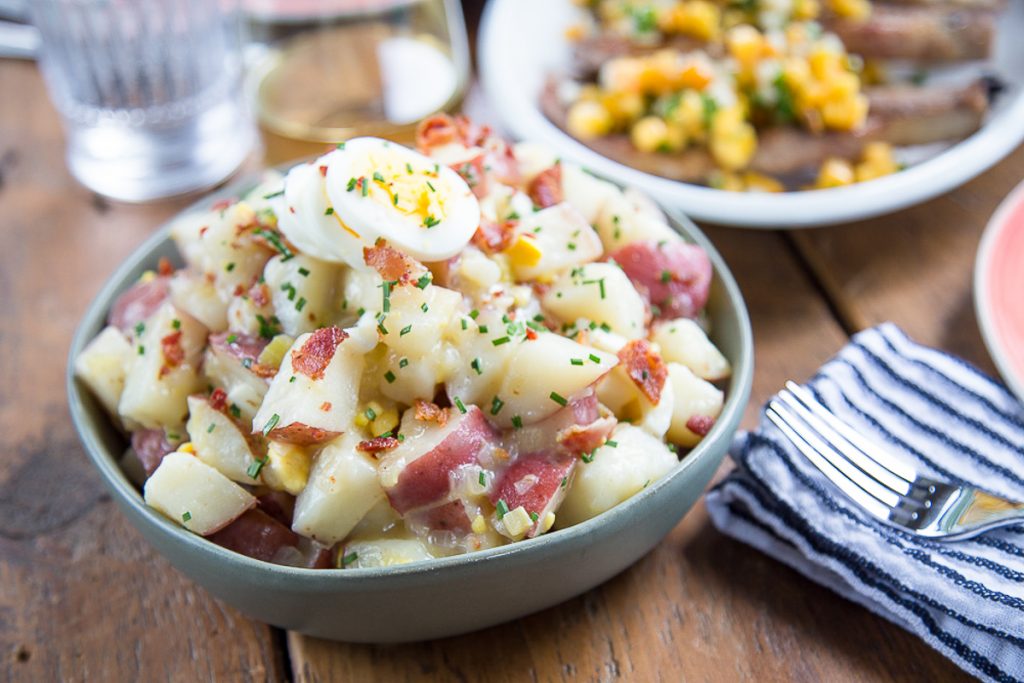 Corn on the Cob with Herb Compound Butter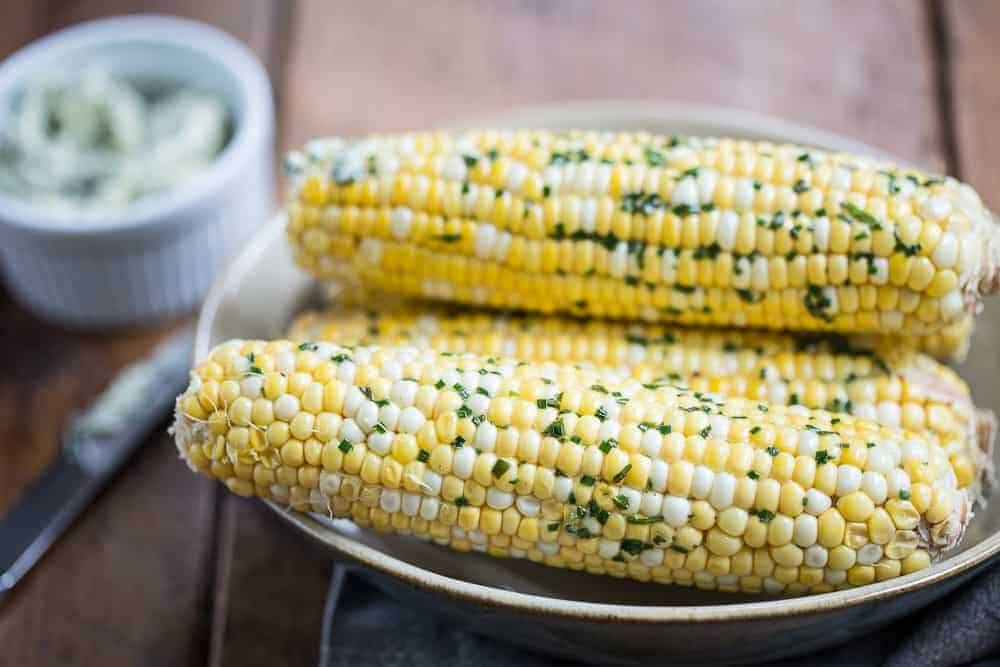 Church Lady Salad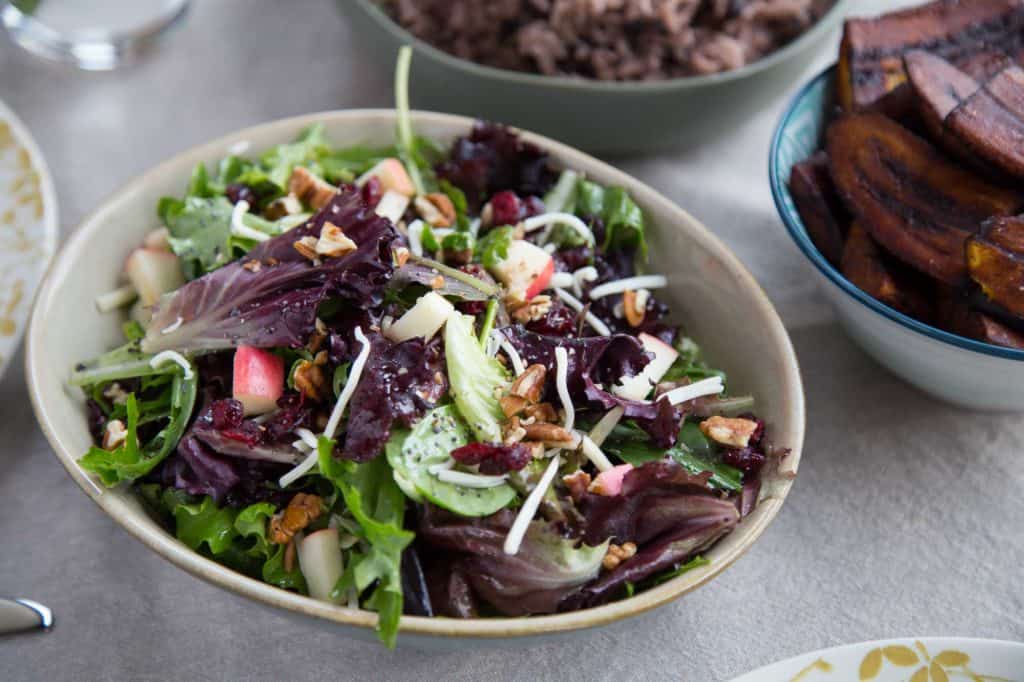 Italian Chopped Salad with Red Wine Vinaigrette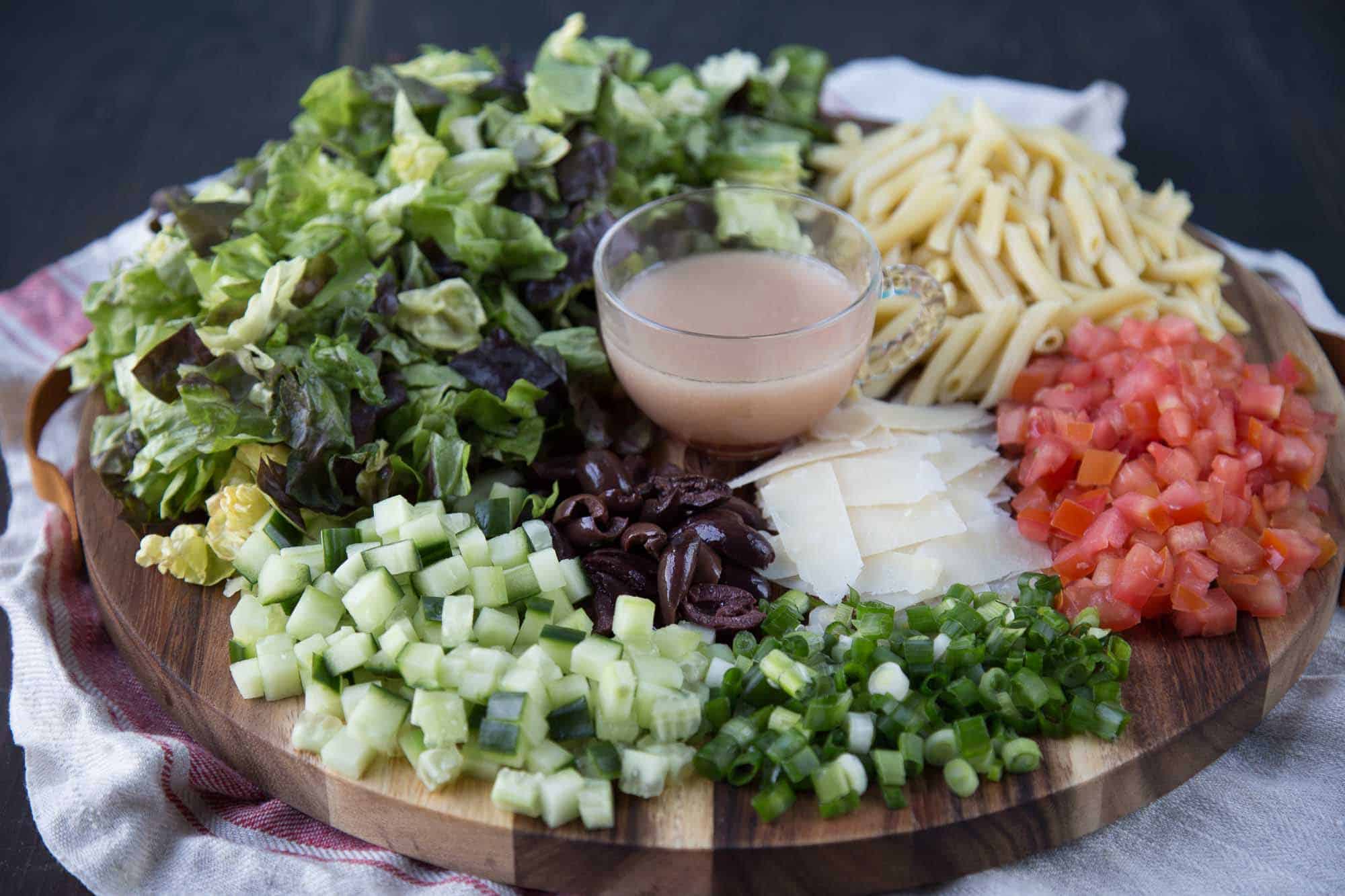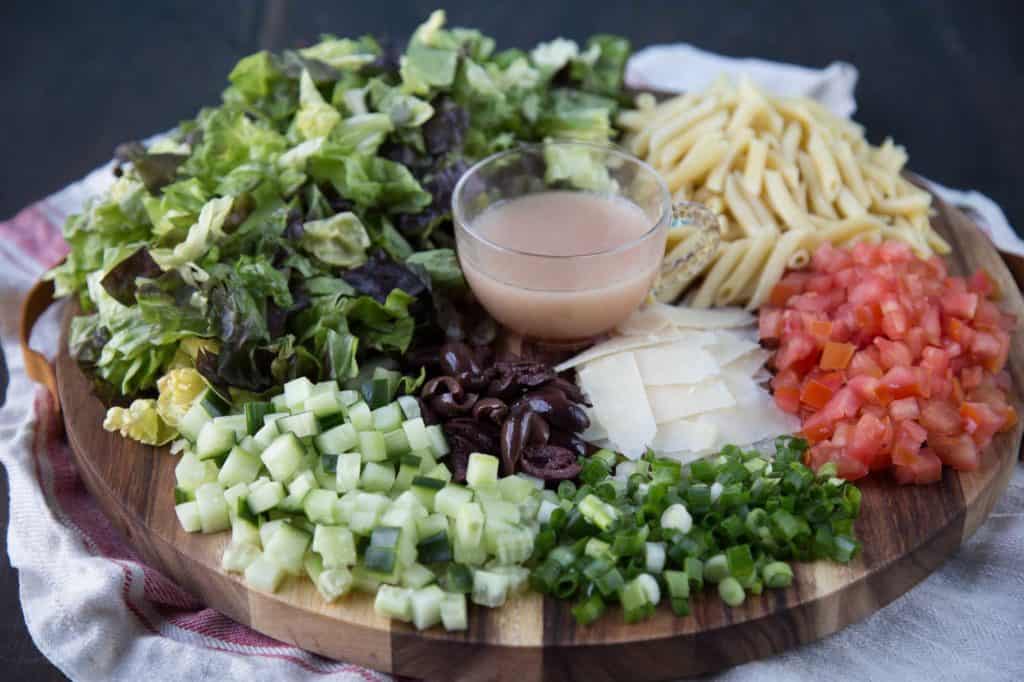 Classic Greek Salad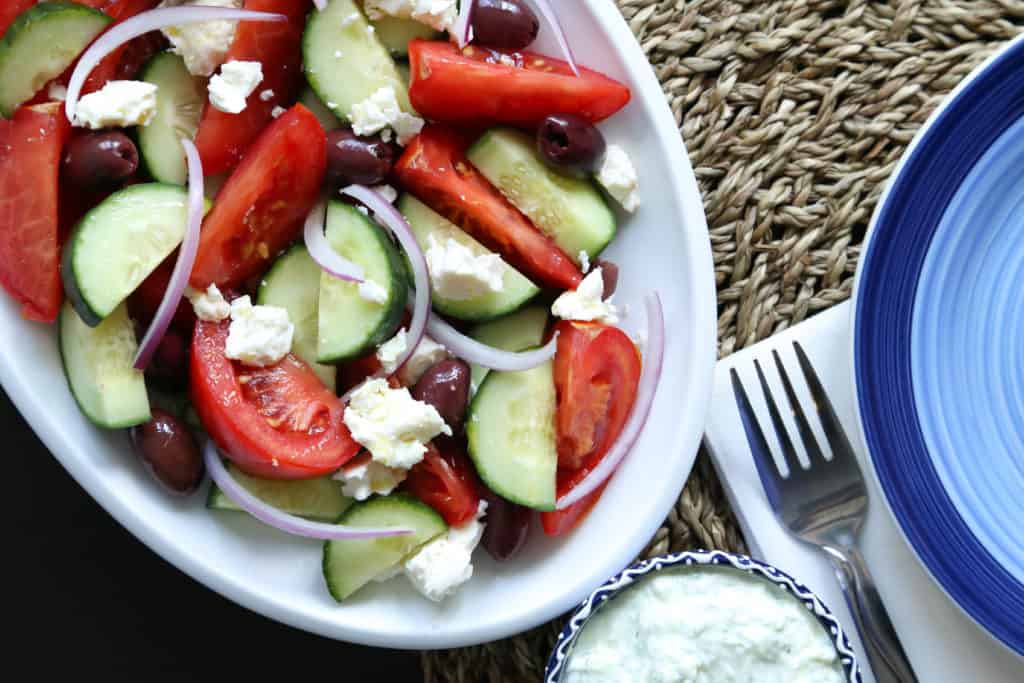 Beverages
Homemade Ginger Ale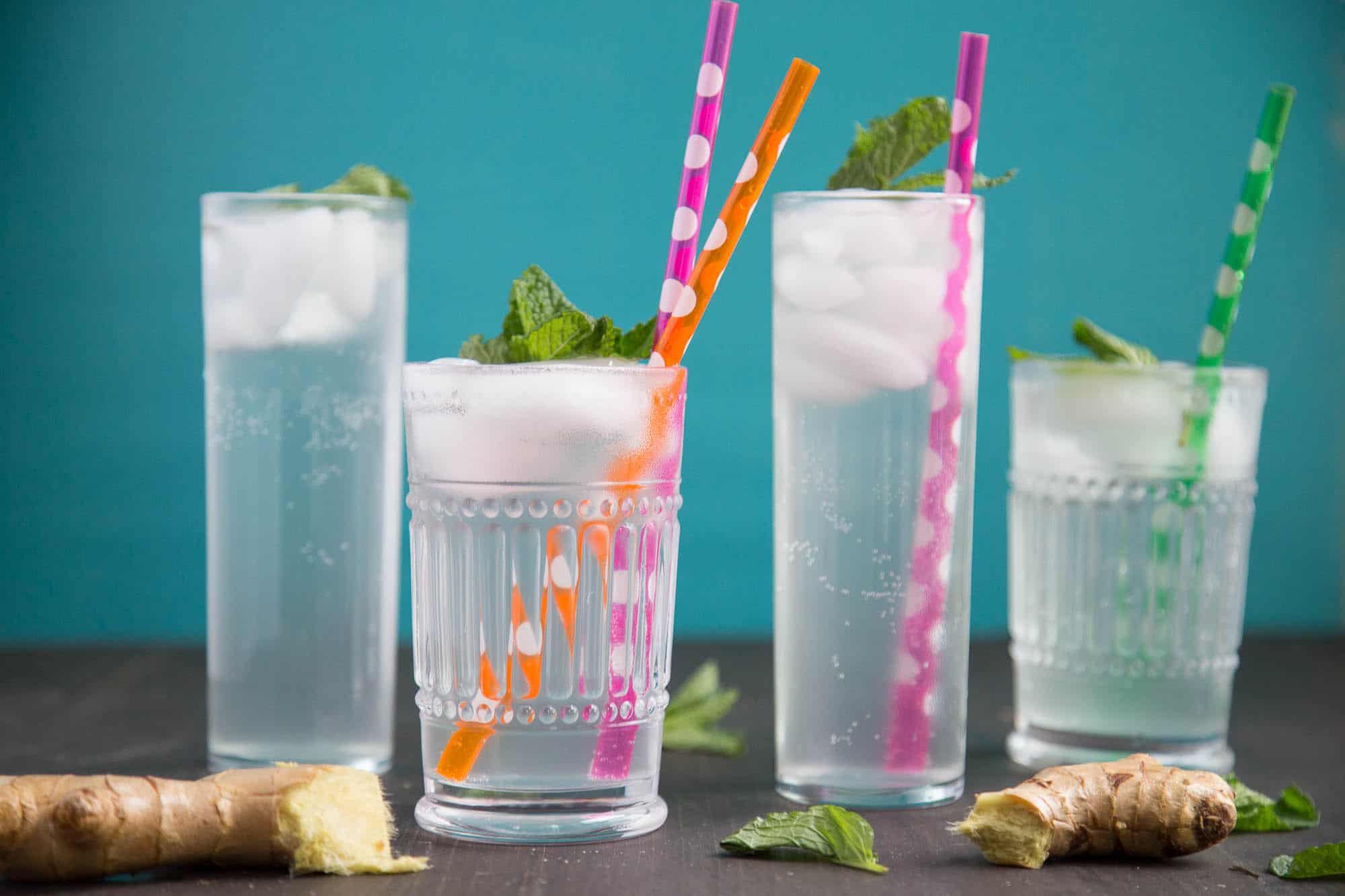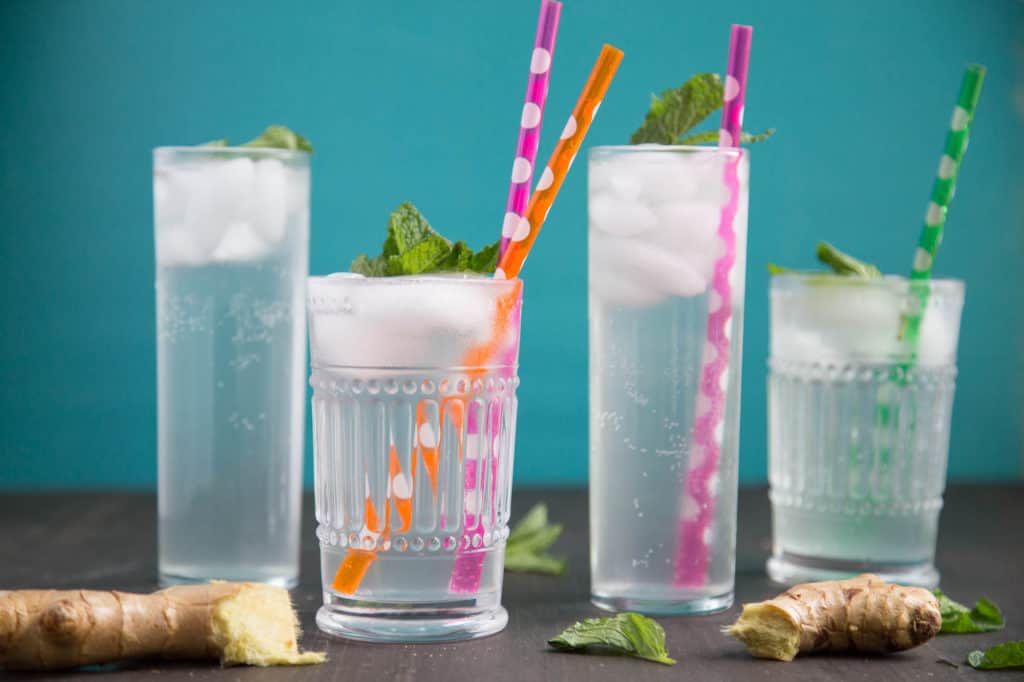 Blueberry Mojitos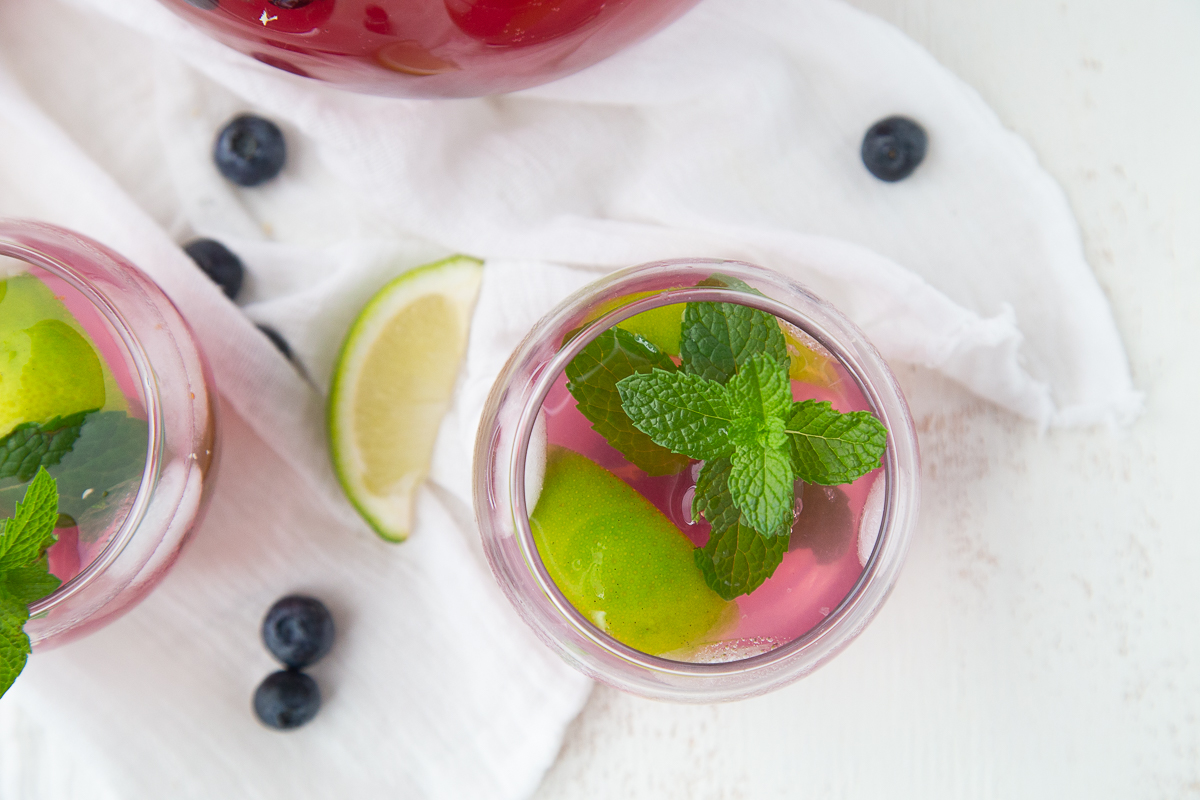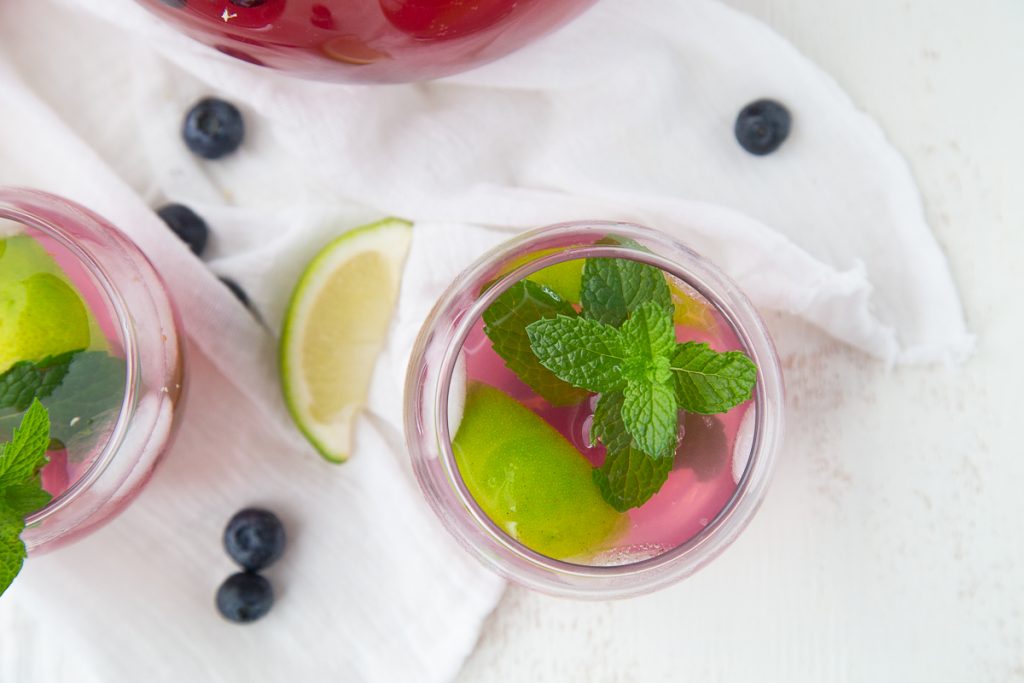 Desserts
Mississippi Mud Ice Cream Pie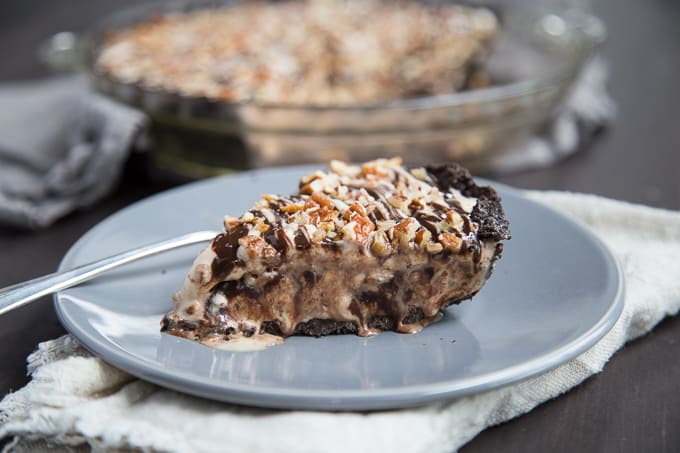 Fresh Peach Pie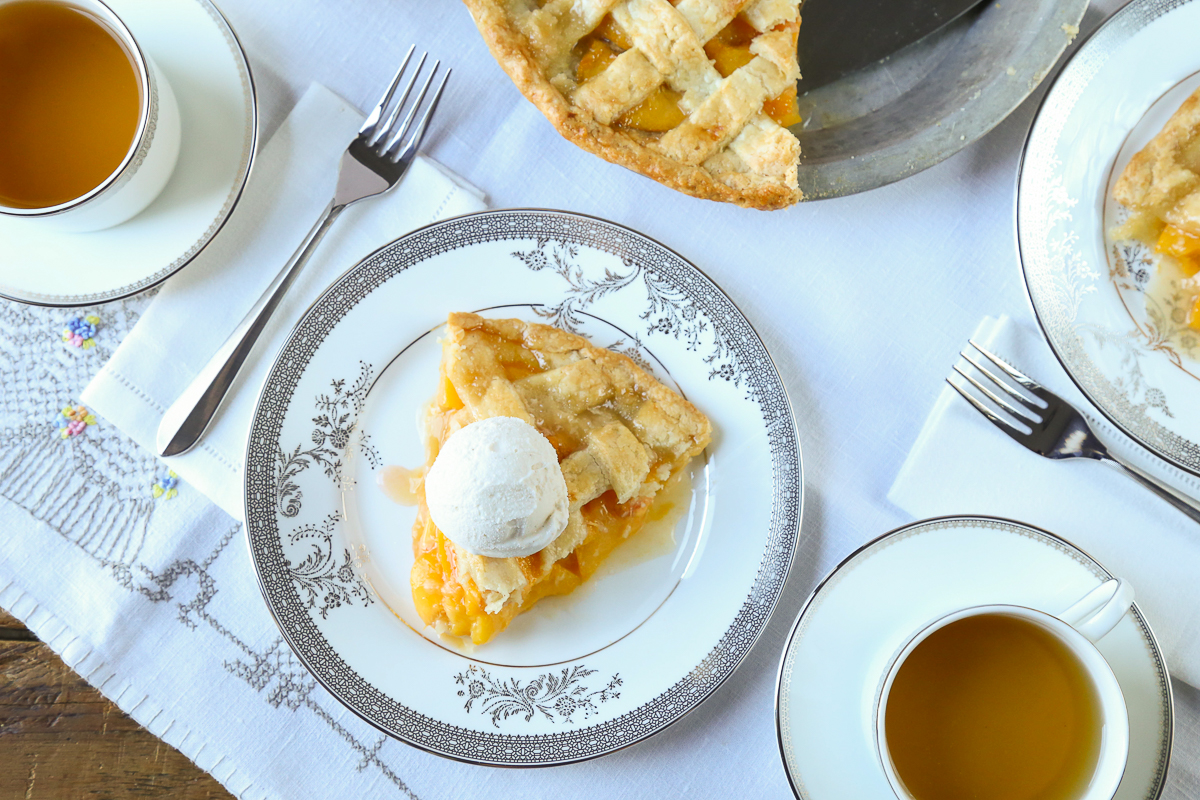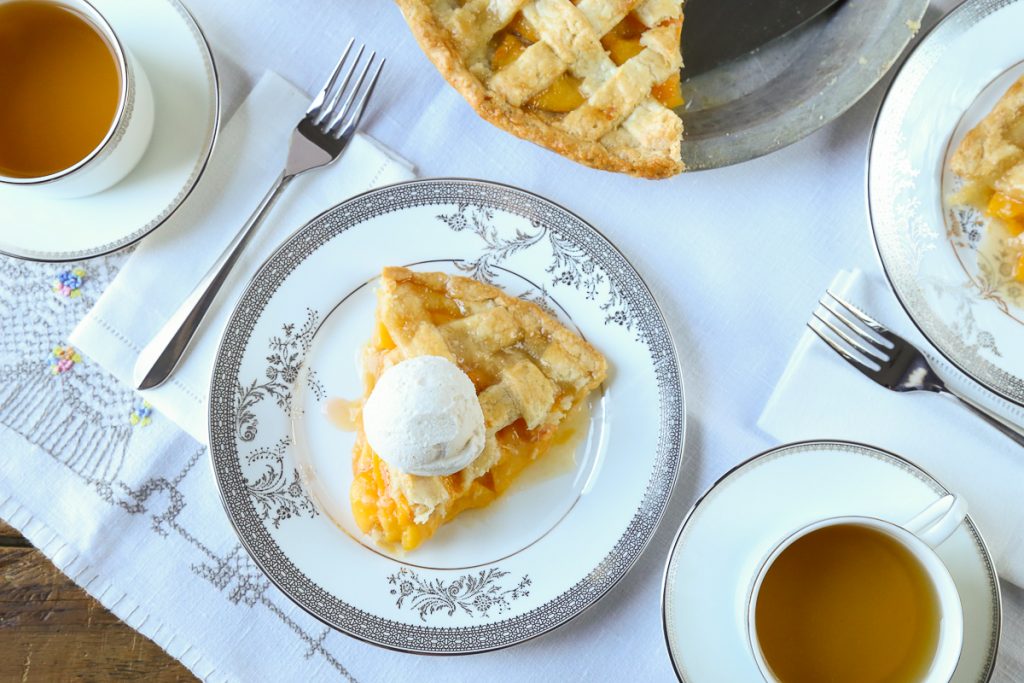 Grilled Pound Cake with Berries & Whipped Cream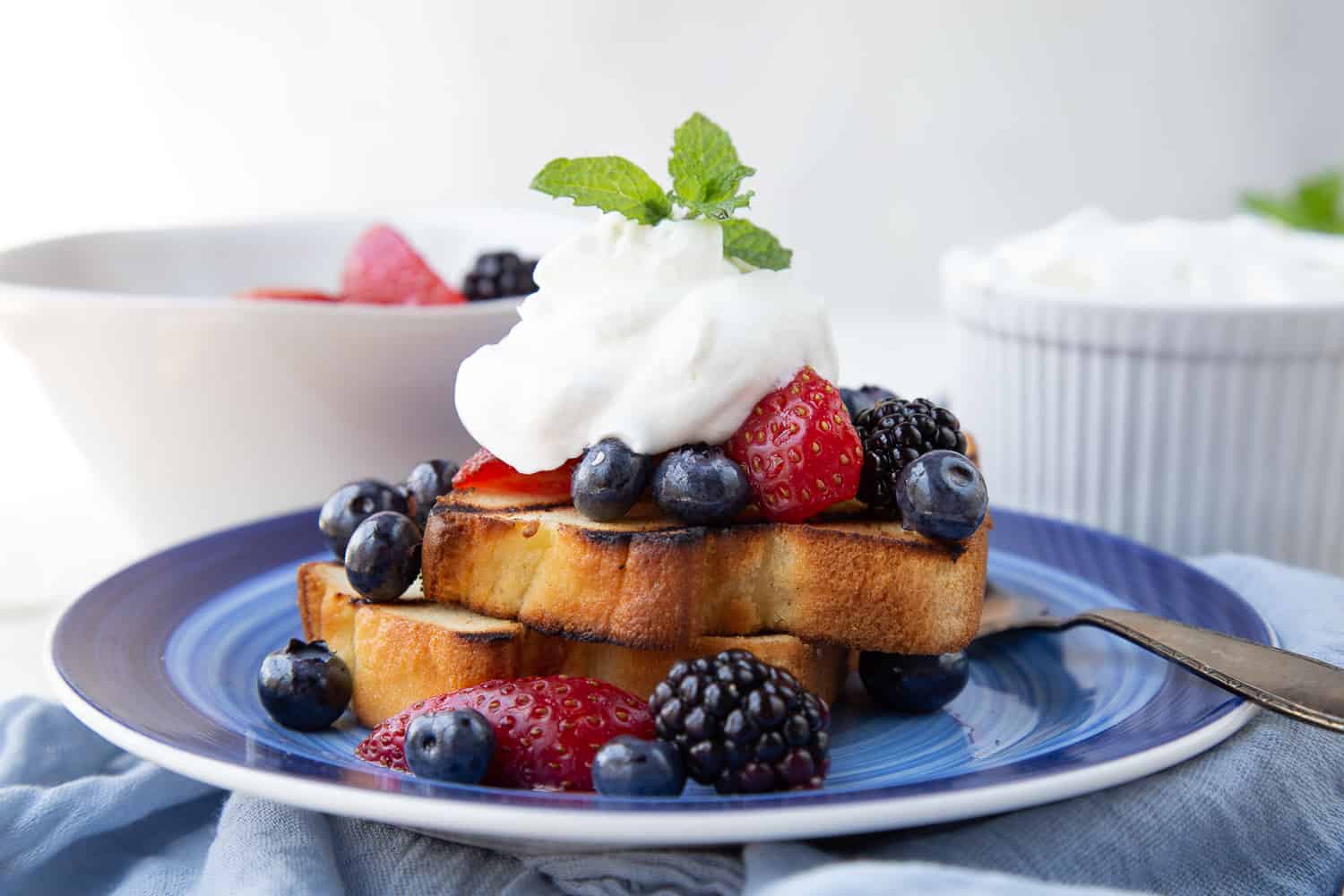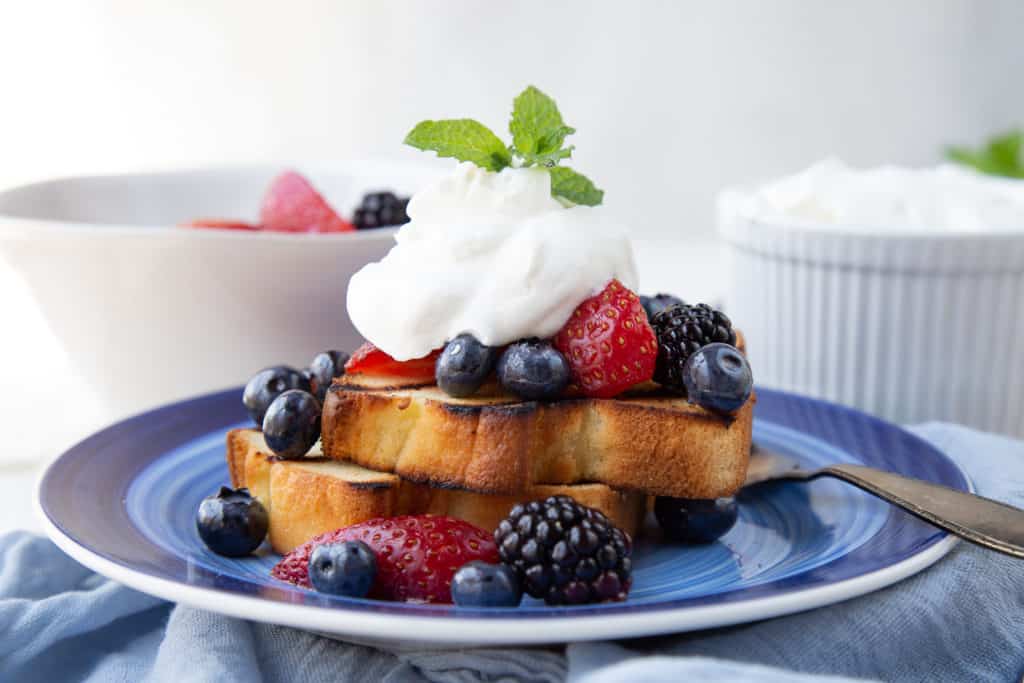 Grandma's Chewy Coconut Bars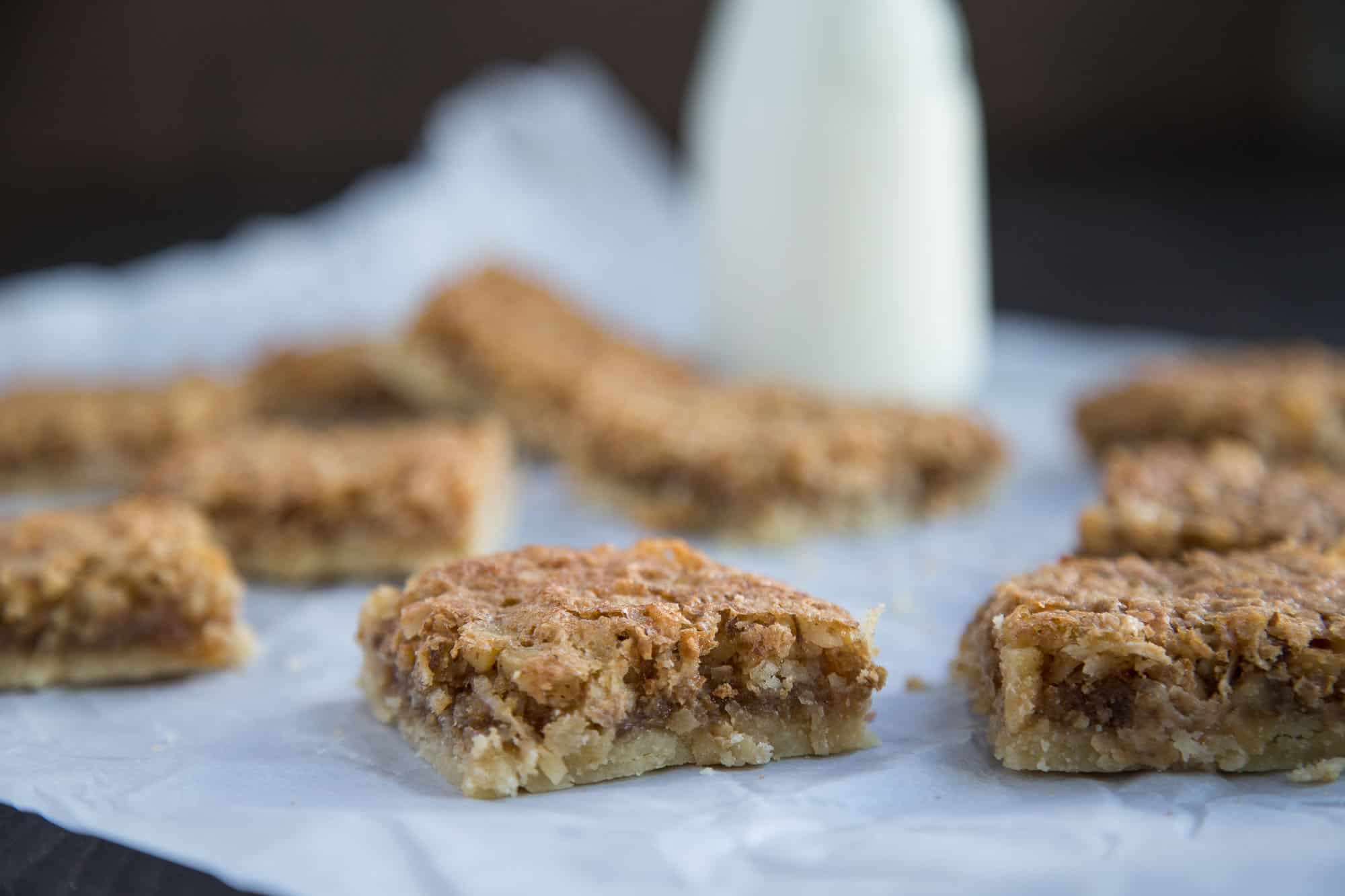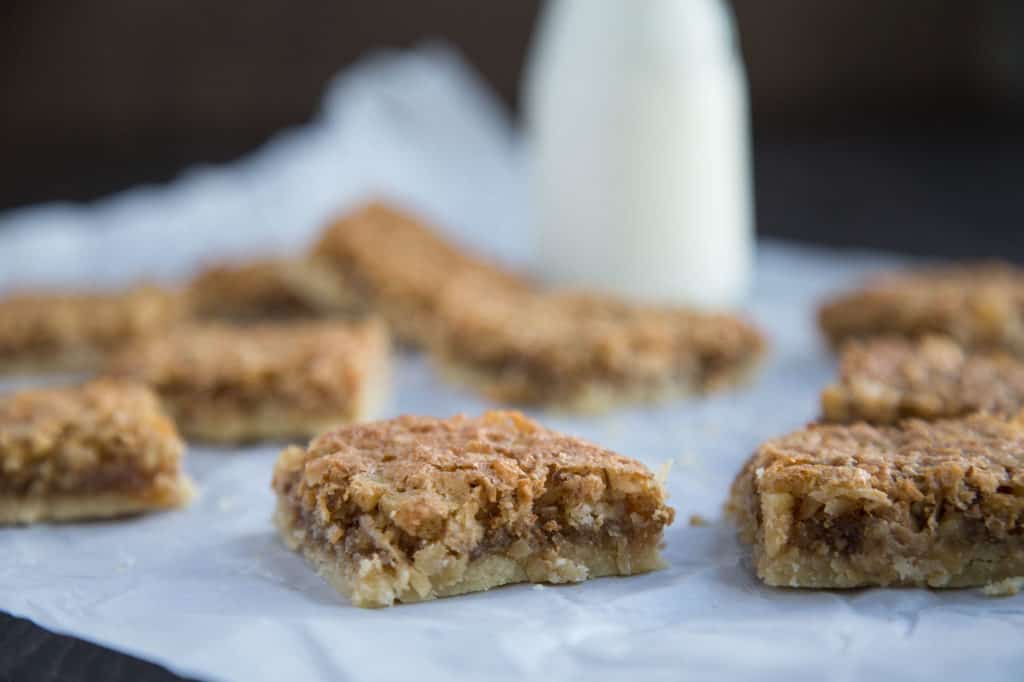 Special K Bars