Cinco de Mayo is such a fun holiday to celebrate—who doesn't love Mexican food? While many people are focused on the drinks, I'm all about the FOOD!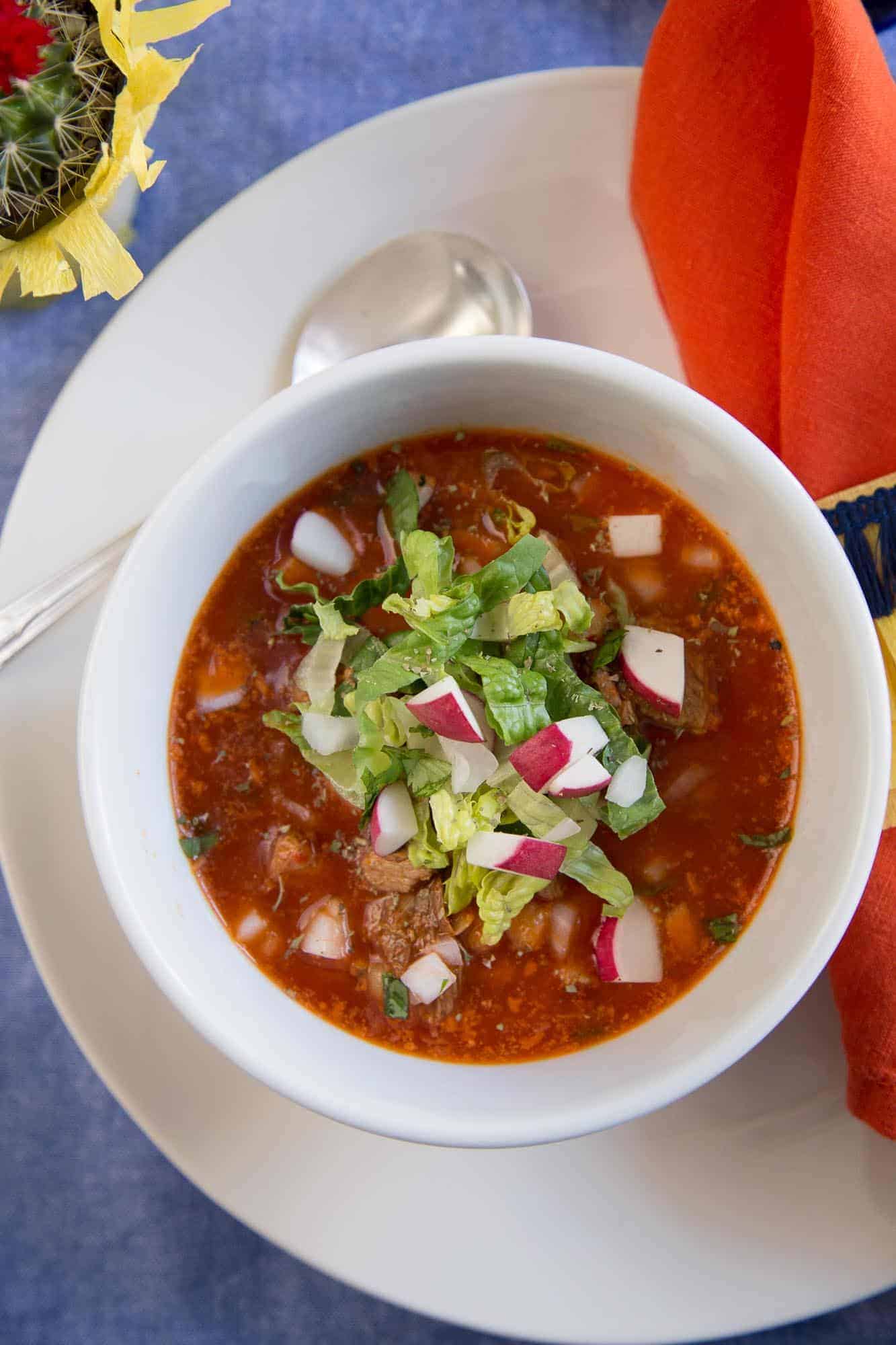 While Cinco de Mayo is a great excuse for a celebration, I've been thinking about how I can keep my celebration culturally sensitive and true to the meaning of Cinco de Mayo (and not just a margarita fest).
The Kitchn shared a helpful article with tips on how to celebrate Cinco de Mayo more meaningfully. The author recommends cooking a Mexican dish and purchasing the ingredients at a local Mexican grocery store. She also challenges readers to visit a Mexican-American owned business, such as a local restaurant or museum.
This Cinco de Mayo, I'll be visiting our neighborhood paletería and nevería, which serves ice cream and the most amazing paletas (popsicles). They have over 20 flavors and the fruit varieties are made with tons of real fruit. The guava paleta is my favorite so far!
Cooking Mexican food is also on my to-do list. I rounded up six recipe for Cinco de Mayo, though keep in mind that some are more authentic than others!
Easy Red Pozole and Authentic Mexican Rice are recipes that were given to me by a former co-worker who is Mexican American. She used to bring some of her family's dishes to share at work, and I begged her for the recipes.
Hibiscus Iced Tea is known as "Agua de Jamaica" and is served in certain regions in Mexico. The other recipes fall into the "inspired by Mexican cuisine" category. Not authentic but definitely delicious. 🙂
Whether you have some friends or neighbors over, or you're just cooking for one or two, here are six of my favorite recipes for Cinco de Mayo.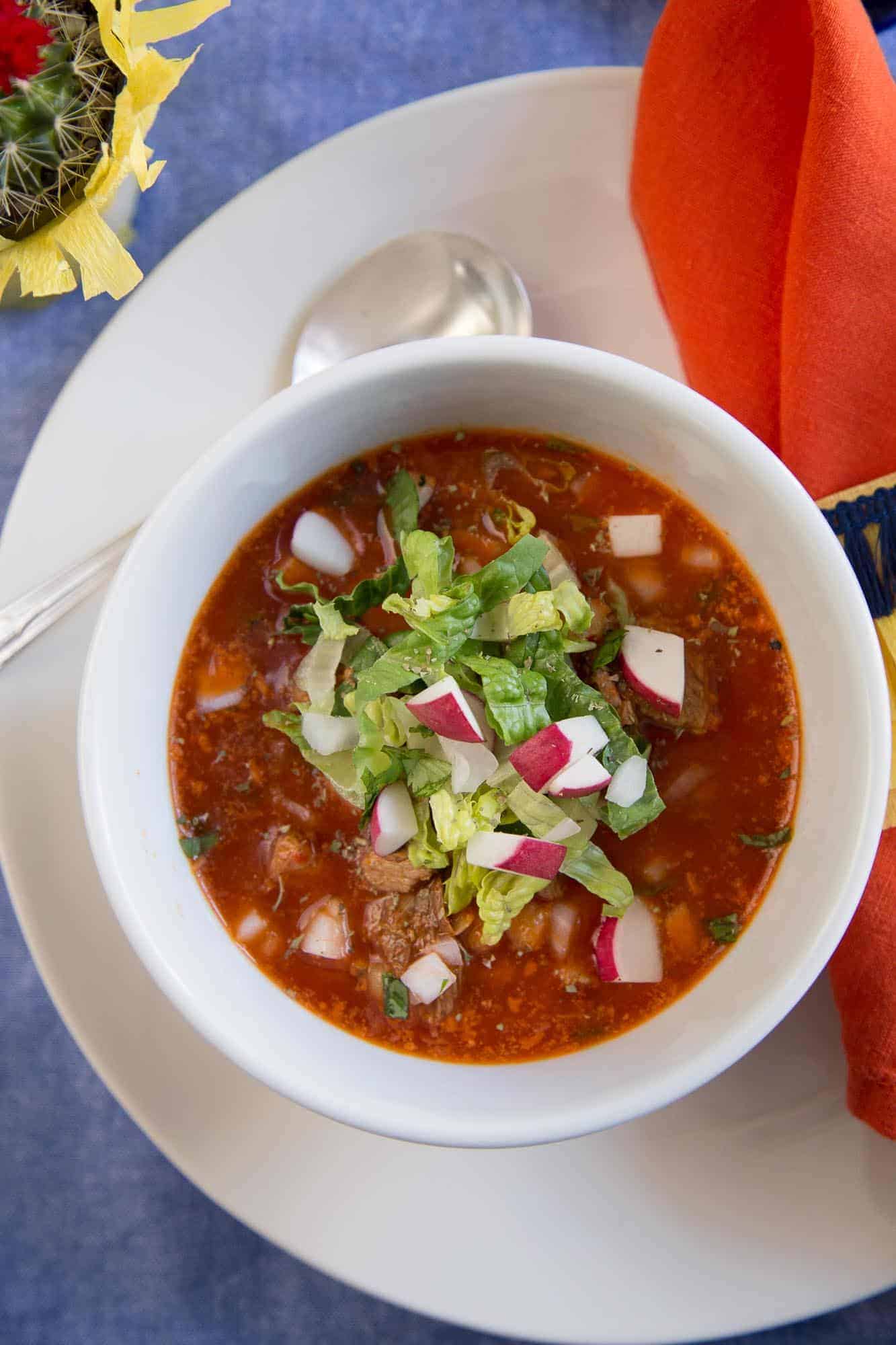 This recipe feeds a crowd! The pozole itself, which serves 10–12, is very simple. It can take some time to chop all of the garnishes like radishes, cilantro, white onion, and romaine lettuce, though. The garnishes bring a freshness to the soup, so they are well worth it.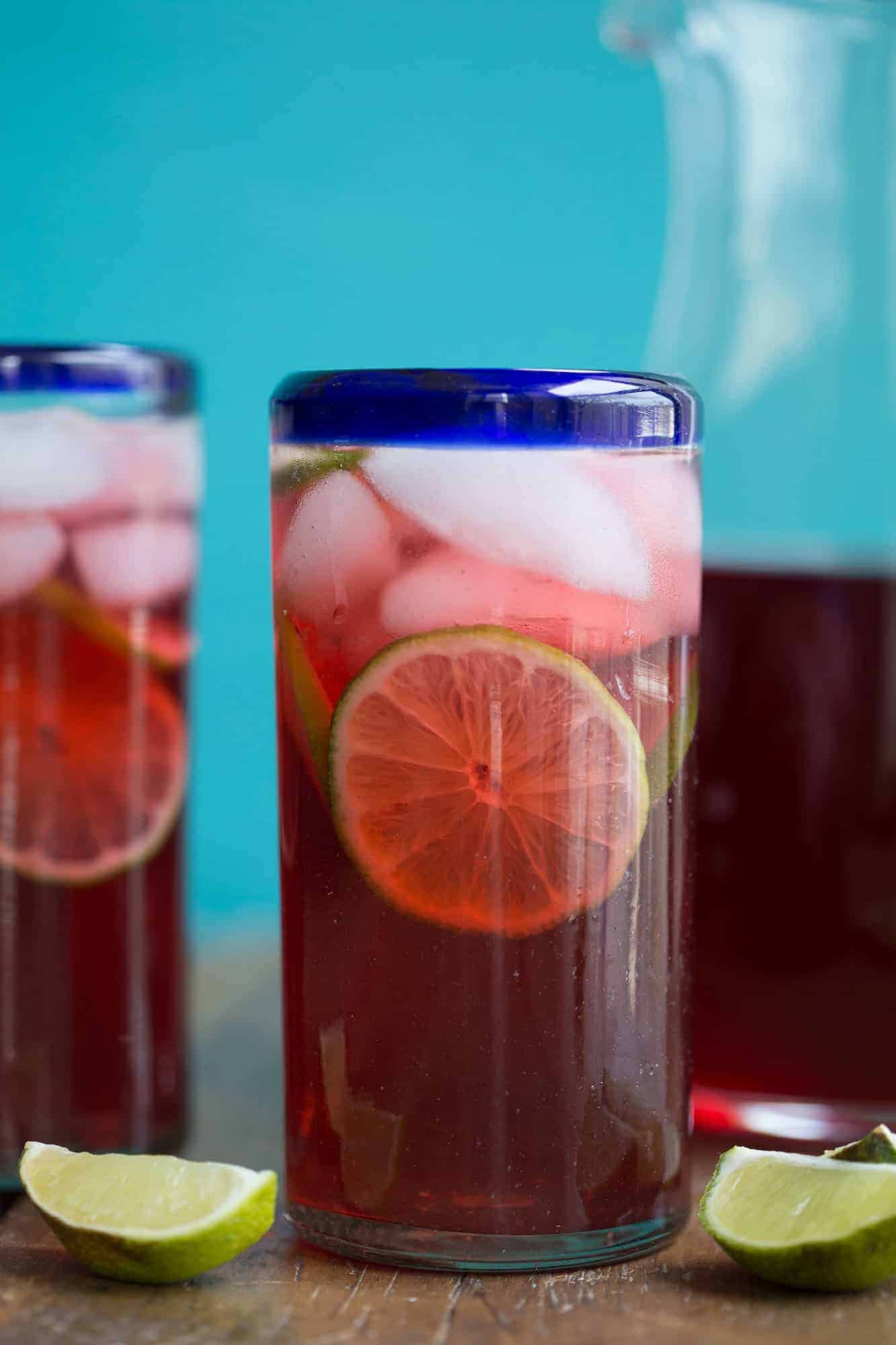 This is known as Agua de Jamaica in Mexico. It's super refreshing and easy to make. You can find dried hibiscus flowers at a Mexican grocery store or even on Amazon.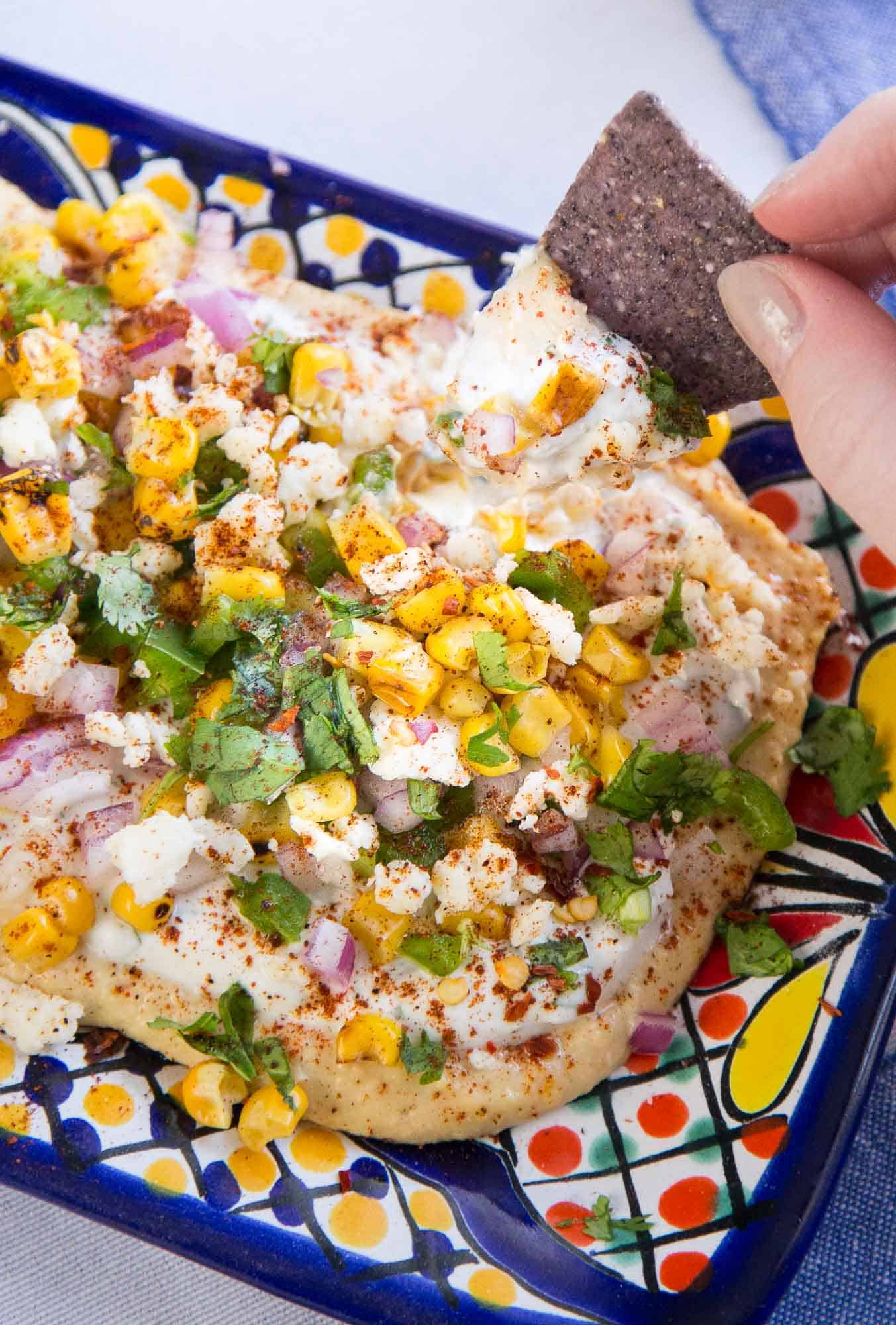 This recipe is inspired by elote, a Mexican street snack consisting of corn on the cob dipped in mayo, then rolled in cotija cheese and seasoned with chile and lime. This is a lightened up version, turned into a dip. And yes—I used hummus, which is not remotely Mexican.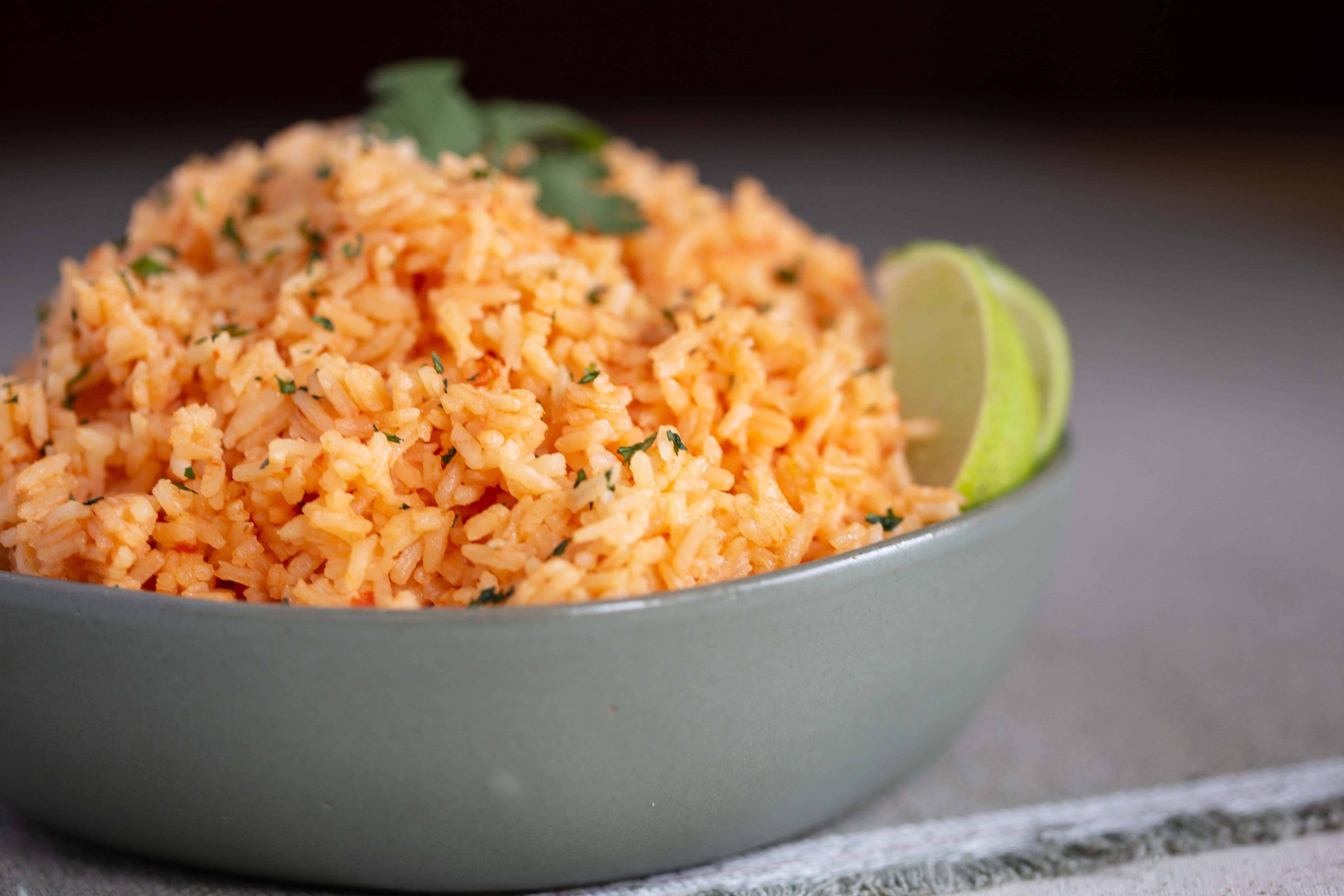 This recipe tastes just like the rice in Mexican restaurants! My former co-worker turned me onto Goya seasoning, which is key to the color and flavor of the finished dish.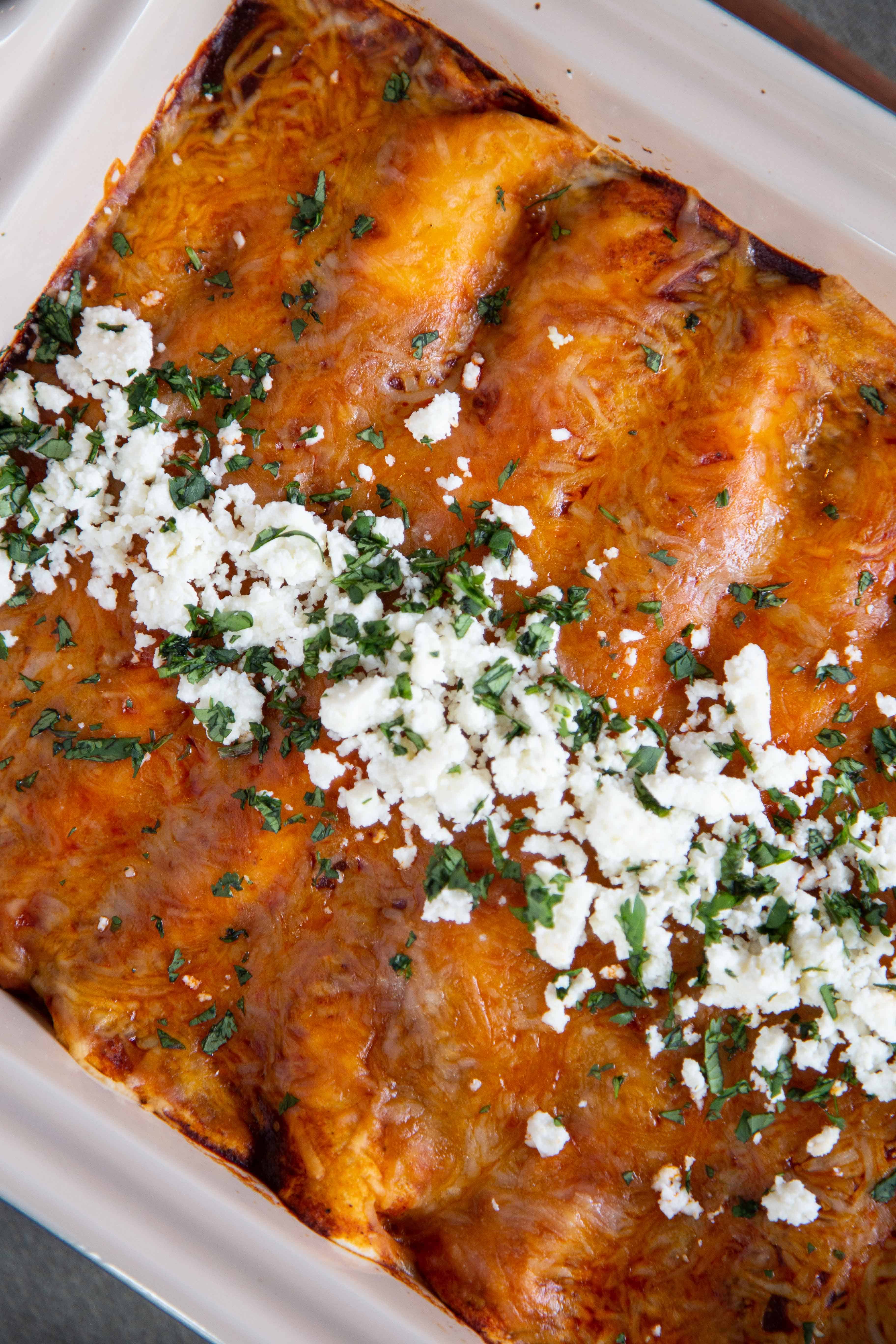 Enchiladas are one of my go-to weeknight meals. These are easy to make, and great for bringing to a friend who just had a baby or is going through a difficult time. They are serious comfort food!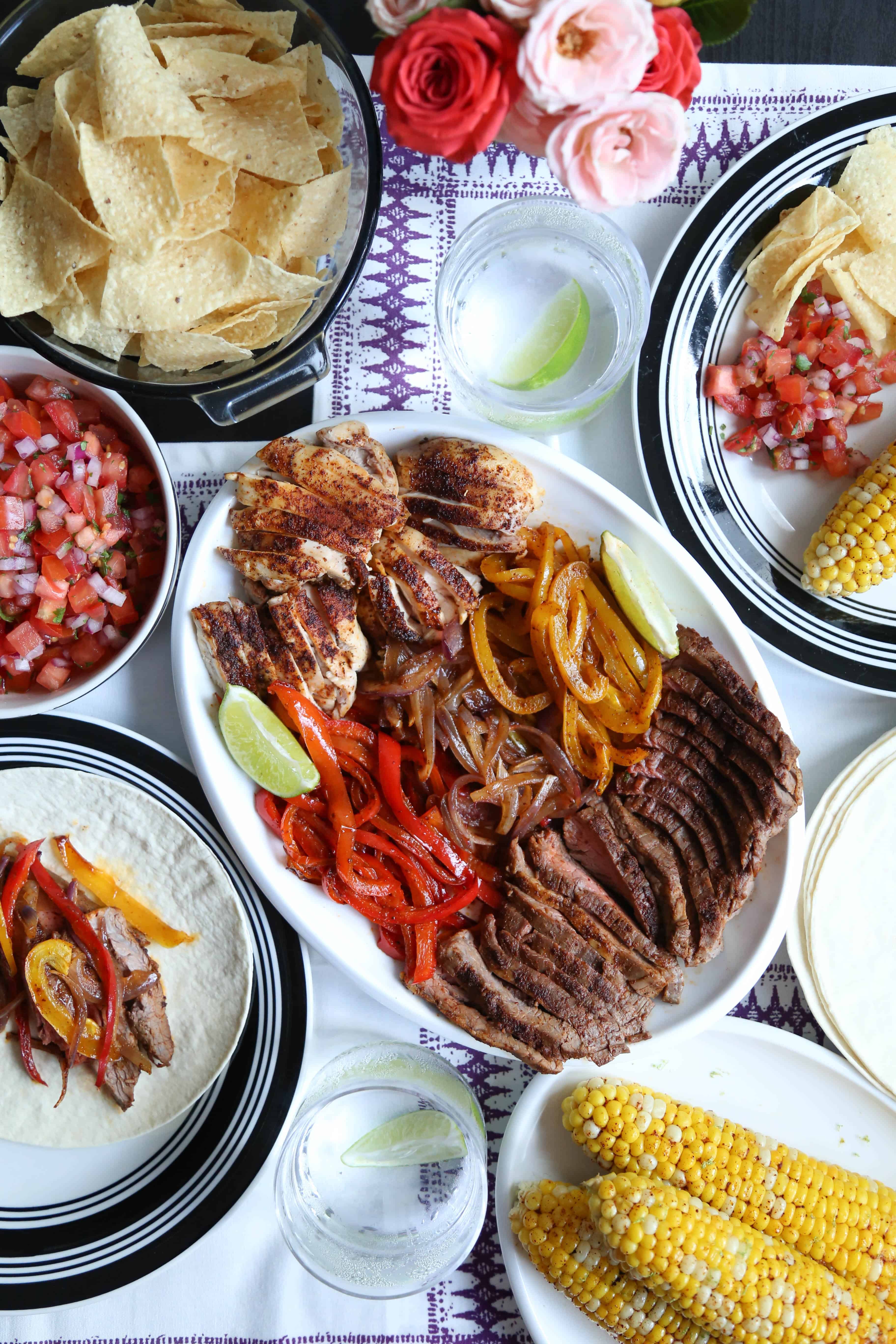 This is another go-to weeknight meal at our house. I often just use chicken instead of chicken and steak. If you're short on time, a pre-made fajita seasoning or taco seasoning works great!