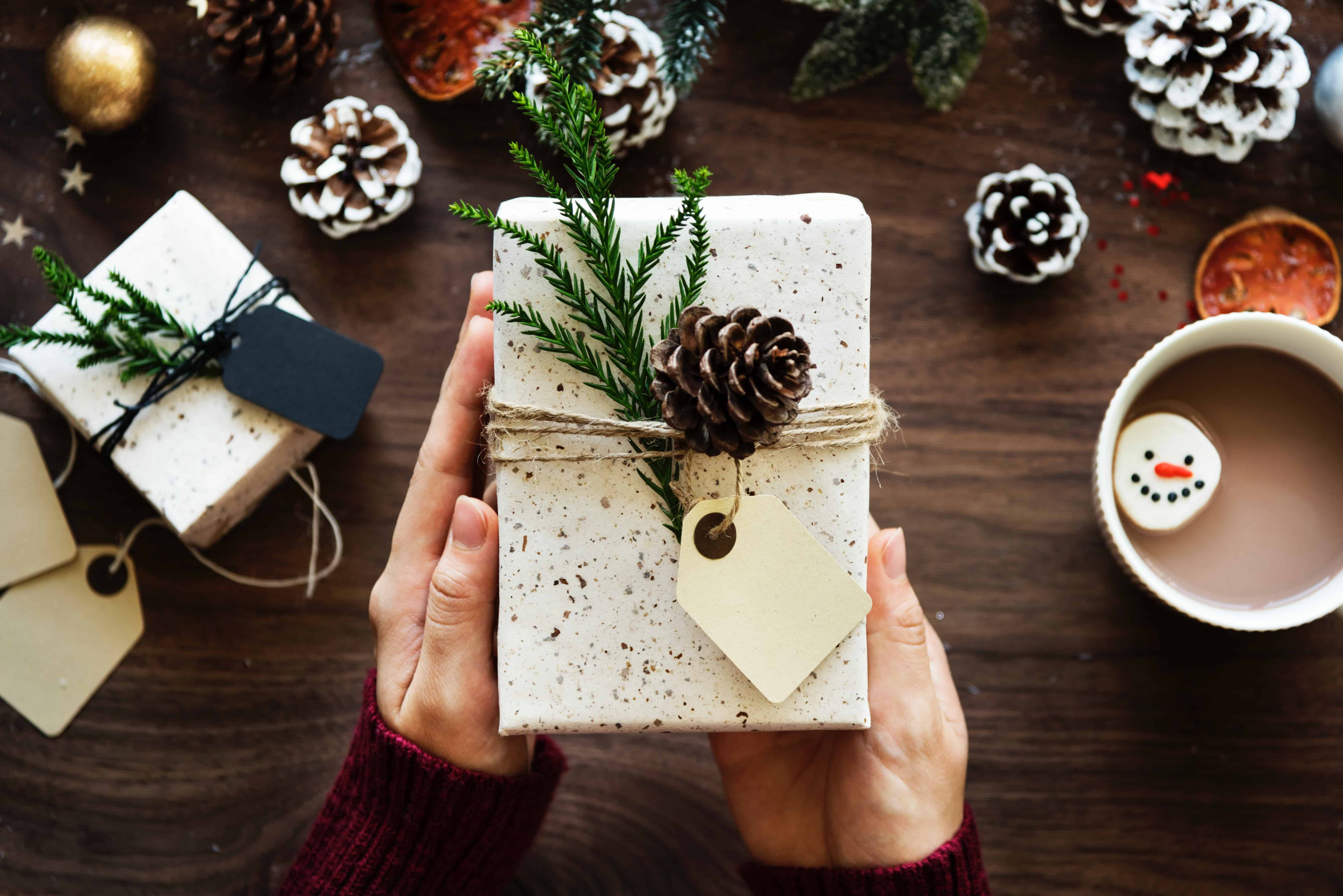 It's the season for gifting! I don't know about you, but I'm not particularly great at giving gifts. If someone I love has a wish list, you better believe I'll purchase something from the list instead of a surprise. I think I got this from my parents. We'll plan a family shopping day each December where we'll each pick out our own gifts. Mom will usually throw in a surprise or two, but we mostly get what we've already picked out. It cuts down on the returns after Christmas! 🙂
That said, I know that a lot of families surprise each other with gifts. And there are many others to buy for like friends, in-laws, bosses, teachers, and co-workers. So I put together this gift guide for the home cook, designed to inspire your gifting for loved ones and friends who enjoy spending time in the kitchen.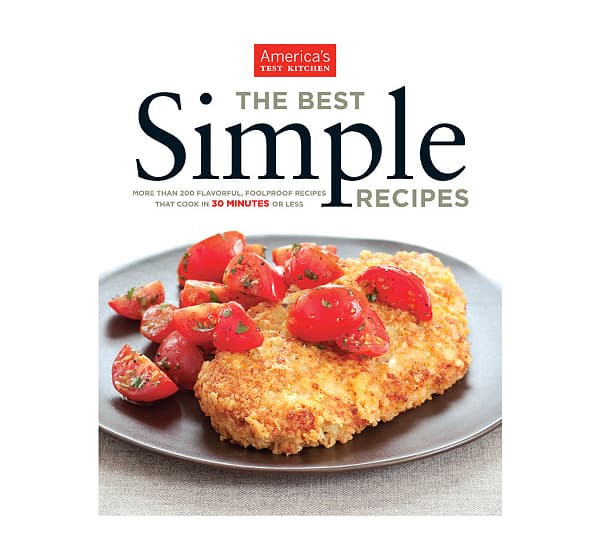 The Best Simple Recipes by America's Test Kitchen

This cookbook answers that everyday question of, "what's for dinner?". Many of the recipes are one-pot or one-pan, and they all come together in less than 30 minutes. Cook's Illustrated is one of my top trusted sources for recipes. They test them over and over until they're perfect. This would be great for newly married folks or those who are looking to start cooking more.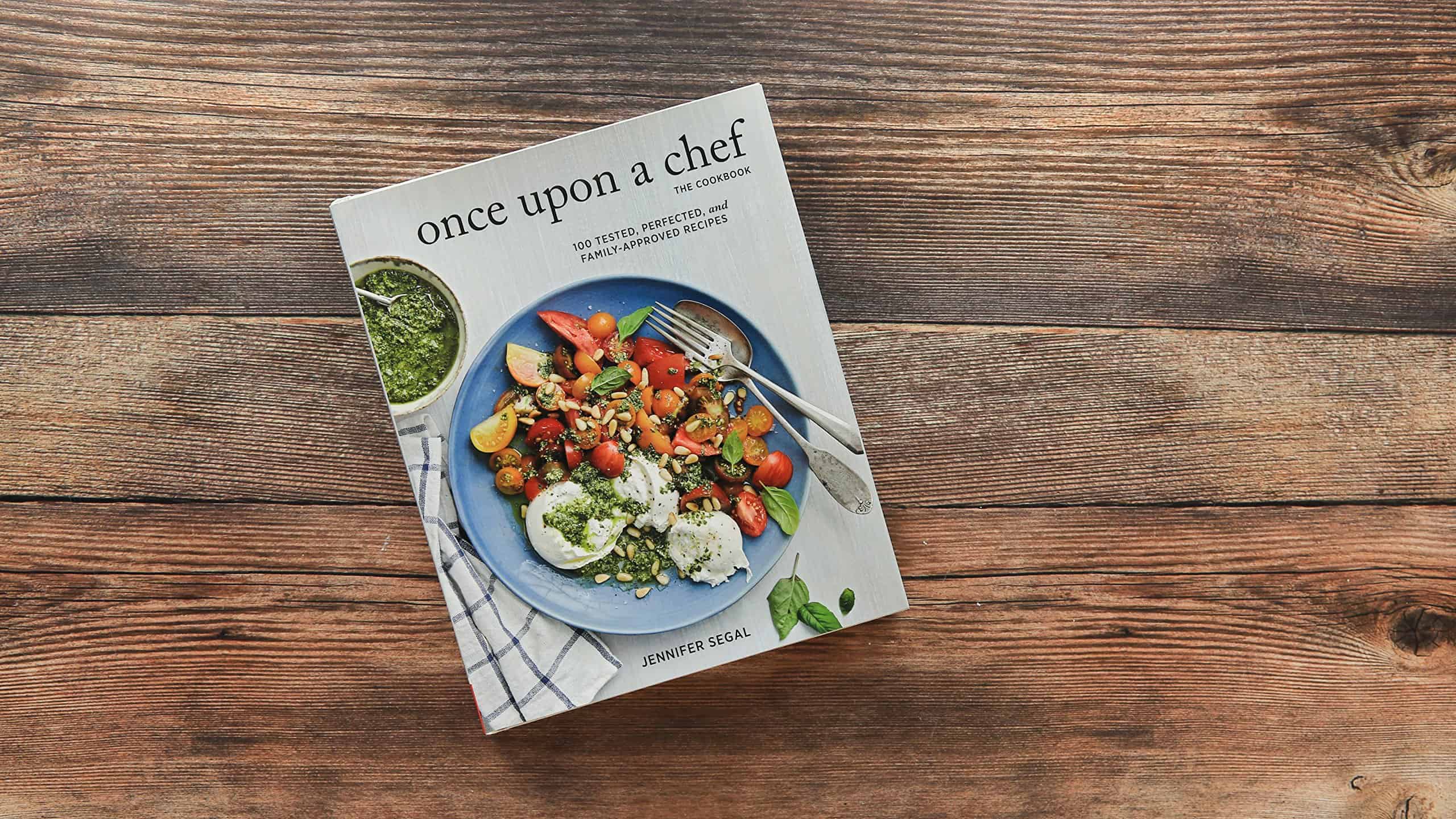 Once Upon a Chef, the Cookbook
by Jenn Segal
I paged through this cookbook recently at a bookstore, and fell in love. The recipes are approachable, family-friendly, and I would make almost all of them (that's hard to say for most cookbooks). It is on my wish list this year!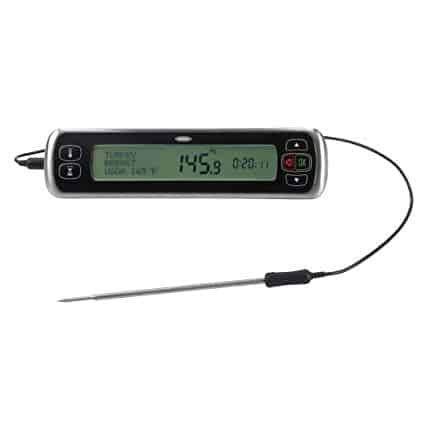 OXO Good Grips Digital Leave-In Thermometer

A meat thermometer is essential in my kitchen. It takes all the guesswork out of cooking meat, and it spares many a beef roast or chicken from ruin because it's so precise. I received this for Christmas many years ago and I use it regularly. I love that you place the probe in the meat and then the digital screen sits outside the oven (you close the door over the cord, which is thin). It will even sound an alarm when the meat is done.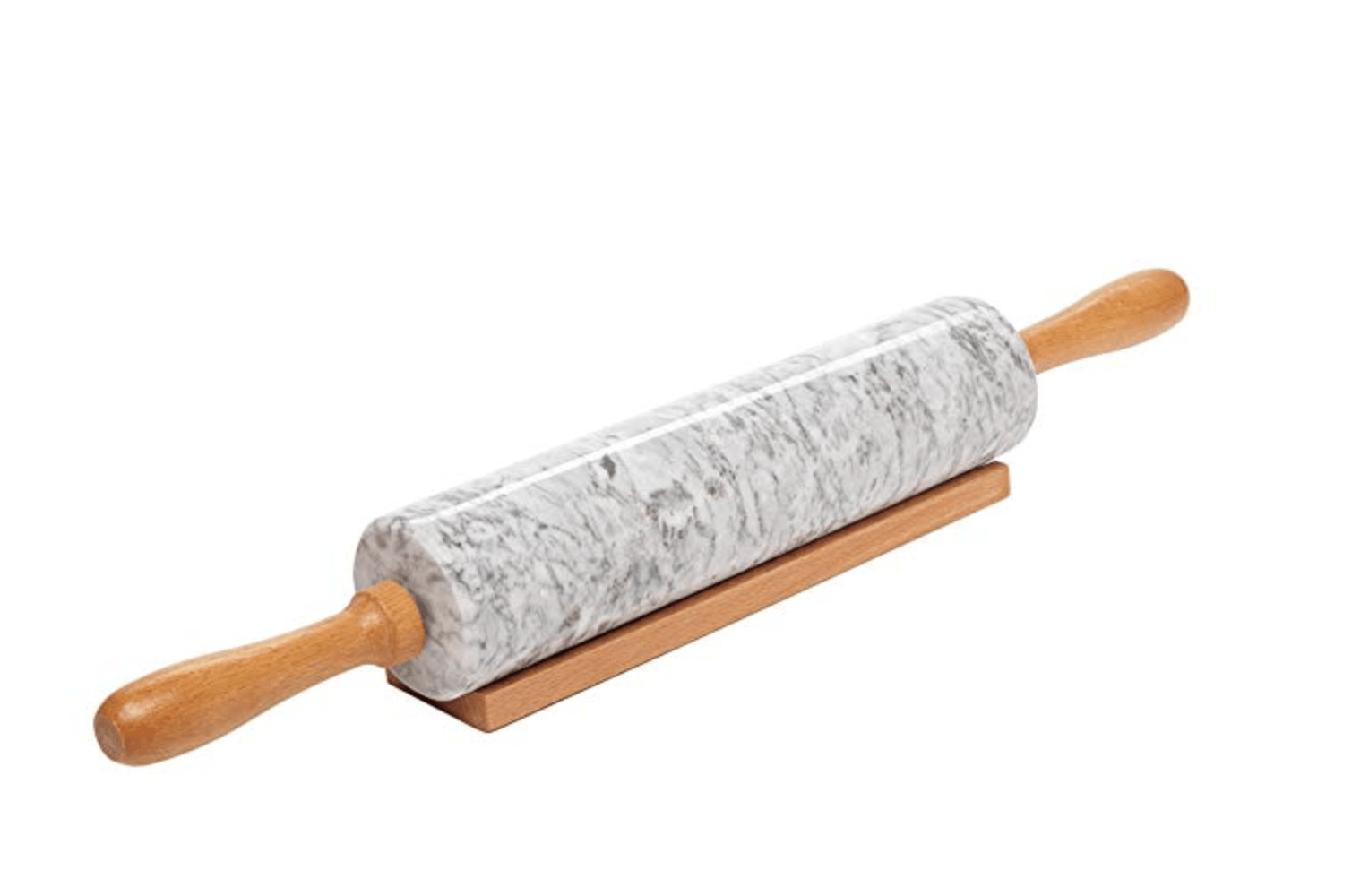 Marble Stone Rolling Pin

This is such a fun gift for someone who bakes. A marble rolling pin has weight to it (duh) that a wooden rolling pin does not. It produces uniform dough when rolled out and feels really great in your hands. And as a bonus, it's really pretty!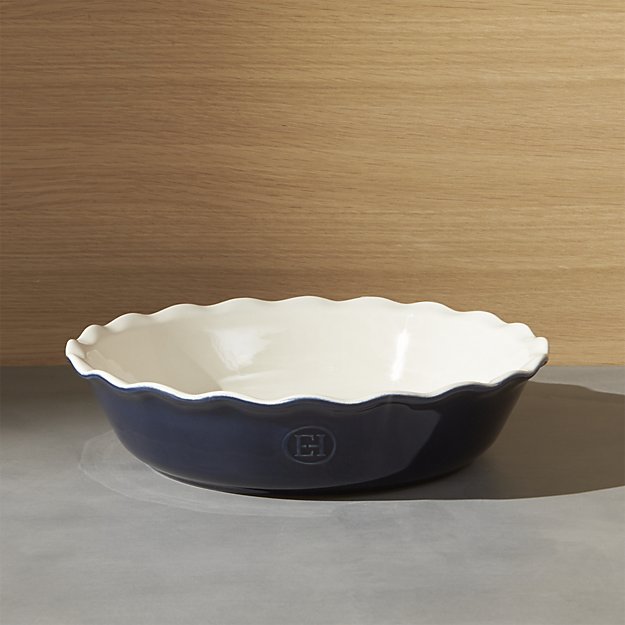 Emile Henry Pie Dish
This one is also for bakers—a gorgeous pie dish from a top-of-the-line brand of bakeware called Emile Henry. It comes in a variety of colors and it's on sale for under $30, too!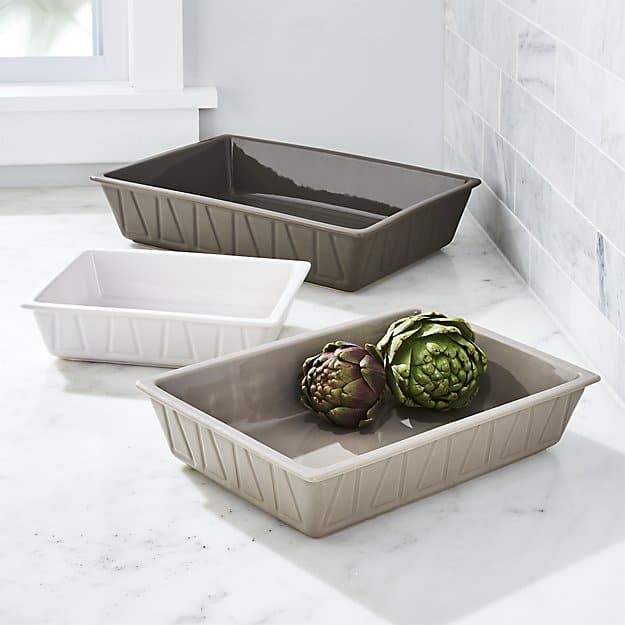 Casserole Dishes
Especially when you are hosting, you can never have too many casserole dishes. This set with a scalloped edge from Target is gorgeous, and only $19.99.
I love the varying colors and sizes of this 3-piece casserole dish set (shown above) from Crate & Barrel. And the set is on clearance for less than $25!
This ink blue Le Crueset baking dish, also from Crate & Barrel, is a bit of a splurge. We received one for our wedding and I love it for baked ziti (and it has a lid!).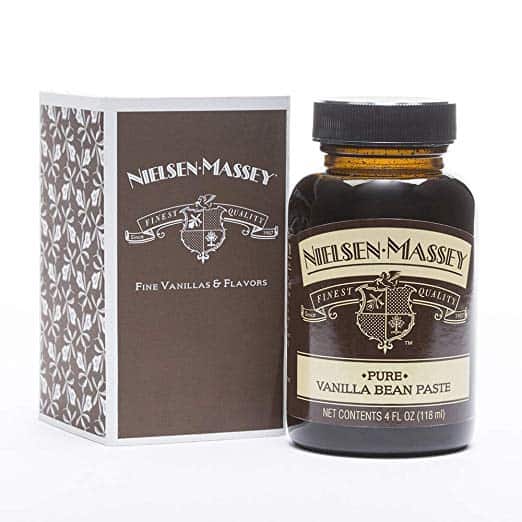 Nielsen-Massey Pure Vanilla Bean Paste

A bottle of vanilla bean paste is not cheap, but it's perfect for gift giving (it even comes in a gift box!). The texture is like a runny jam, and it adds such fresh vanilla flavor to baked goods. I use it regularly in place of vanilla extract.
Lastly, if you're shopping online, I can't recommend Ebates enough! It gives you cash back on purchases at a variety of retailers, and they send you a check quarterly. They've been having some great cash back deals lately (like 10% at Macy's last week, for example) which I've fully taken advantage of!
What are some of your favorite kitchen gifts? I'd love to know in the comments!
I've either purchased all of these items with my own money or they are on my wish list. This article does include affiliate links. Thank you for helping me to keep Gift of Hospitality running!