Give a personalized gift that any home cook will love with this round-up of unique and fun ideas.
Personalization is a fun way to give a meaningful gift. Whether it's a tea towel, a whisk, or a cheese board, the recipients will adore these gifts for their kitchen. Read on for 14 fun ideas!
This post contains affiliate links.
Hand Written Recipe Transfers
I absolutely adore the idea of transferring a treasured family recipe onto a gift for the kitchen. You can get recipes transferred onto:
Tea Towels
An 8×10 inch print
A cutting board
A platter (shown above)
And even a wooden recipe card
Cutting Boards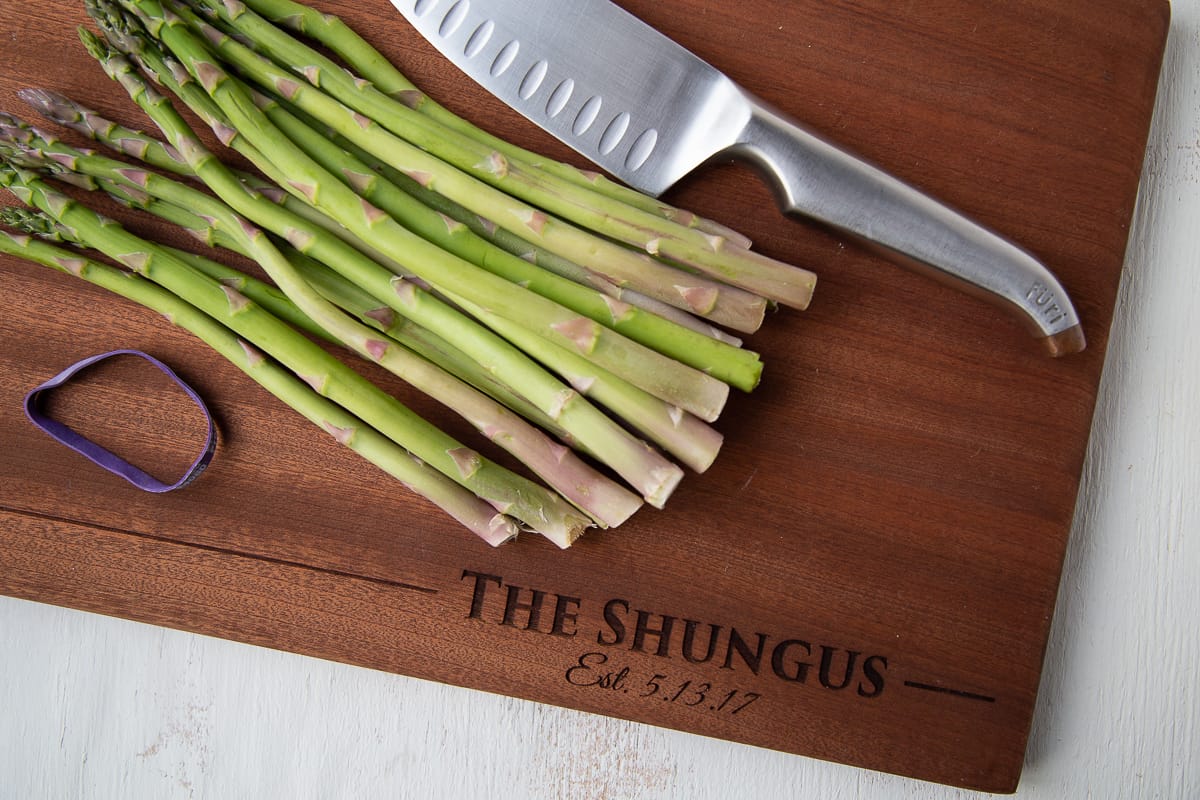 I love giving personalized cutting boards for wedding showers. We got a few for our own wedding! The holidays are also a great time to give a board to a couple or family as a "family gift".
Etsy has tons of different options, and you can even choose the type of wood in addition to how you want it engraved.
I've ordered from Circle City Design Co. in the past with great success.
Utensils & Tools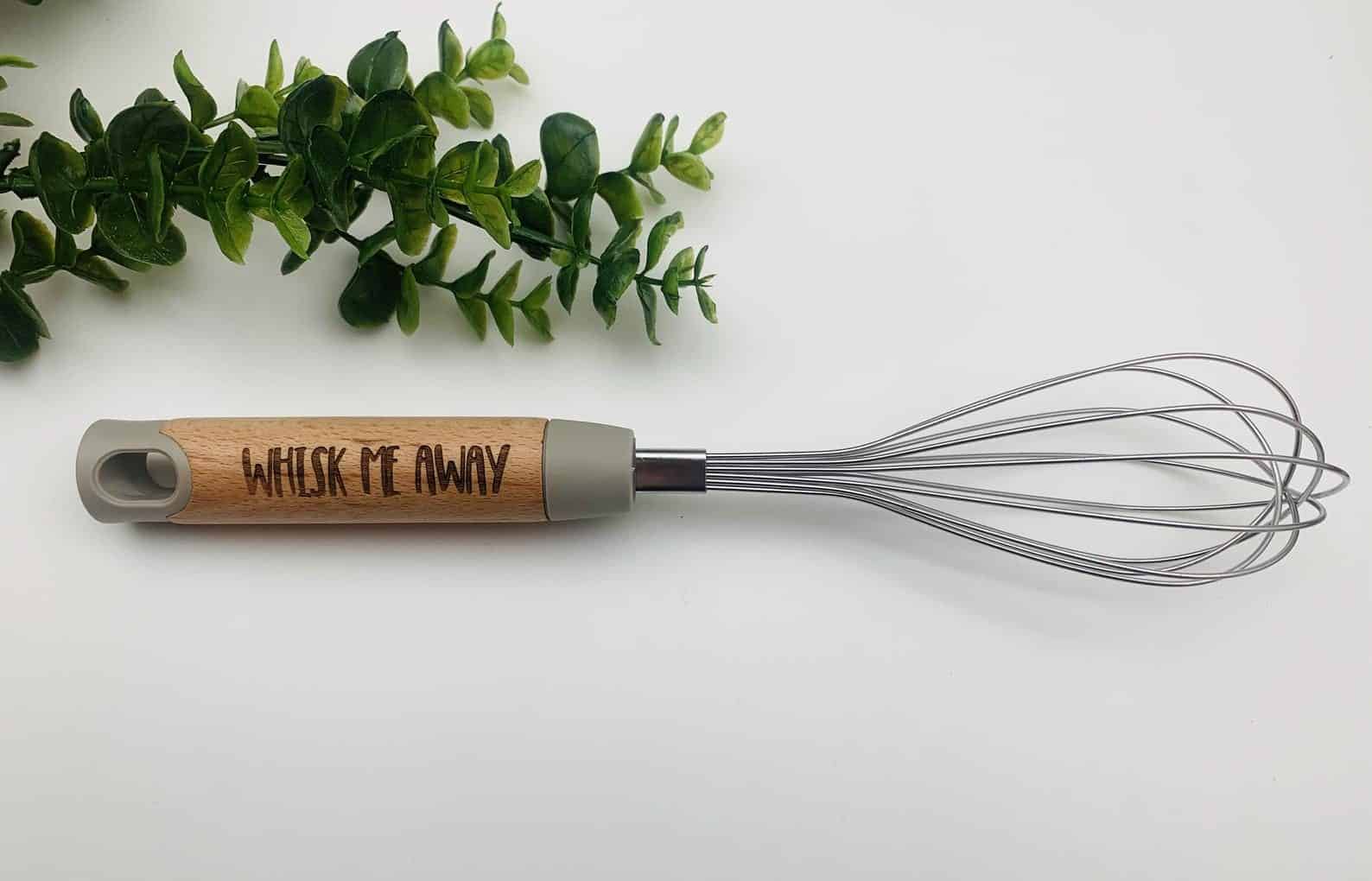 This whisk is the cutest! What a fun and inexpensive gift for someone's kitchen.
A personalized rolling pin is a fun gift for someone who loves to bake.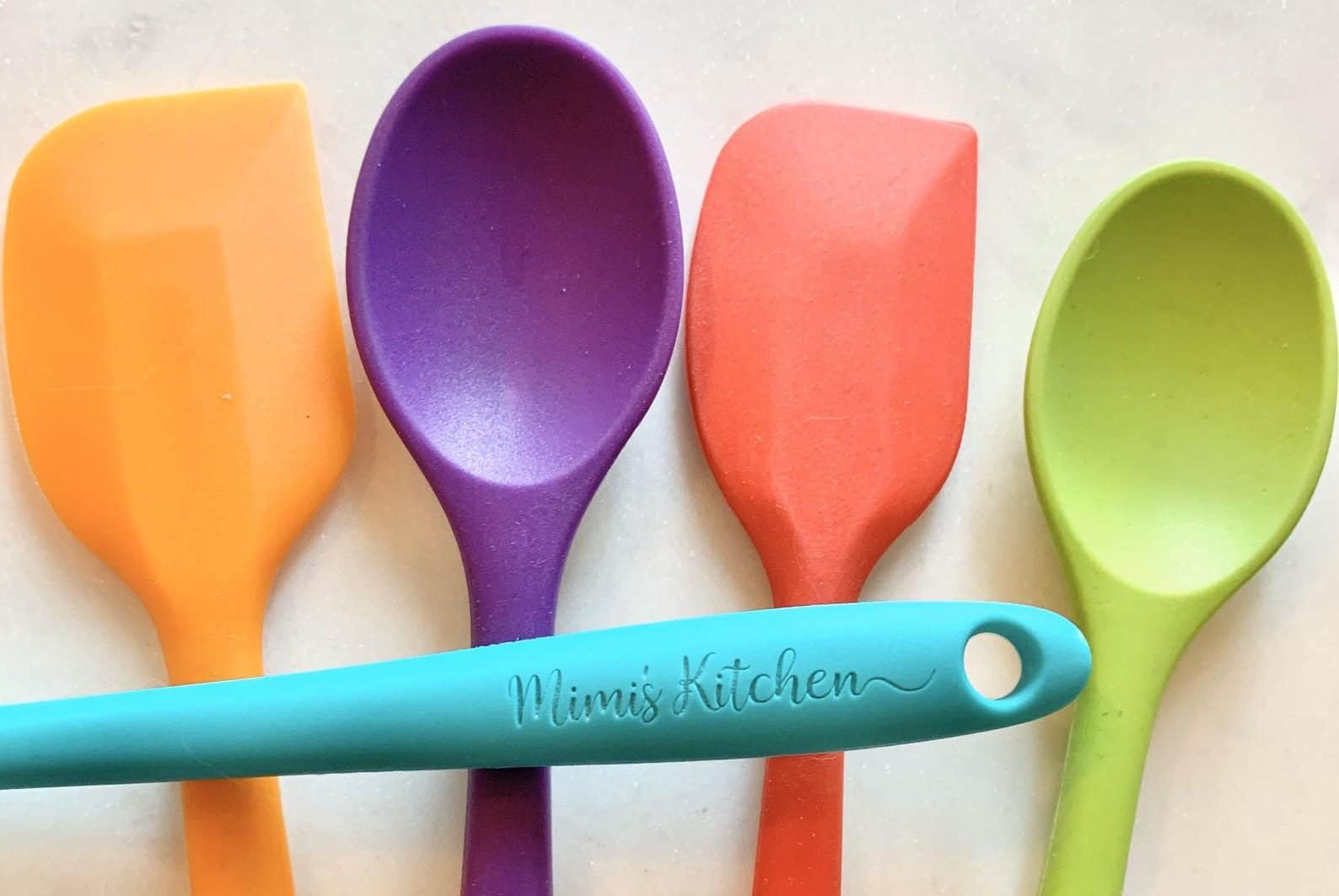 If you know a child who is learning to cook or bake, these mini personalized spatulas are such a sweet little gift.
Tea Towels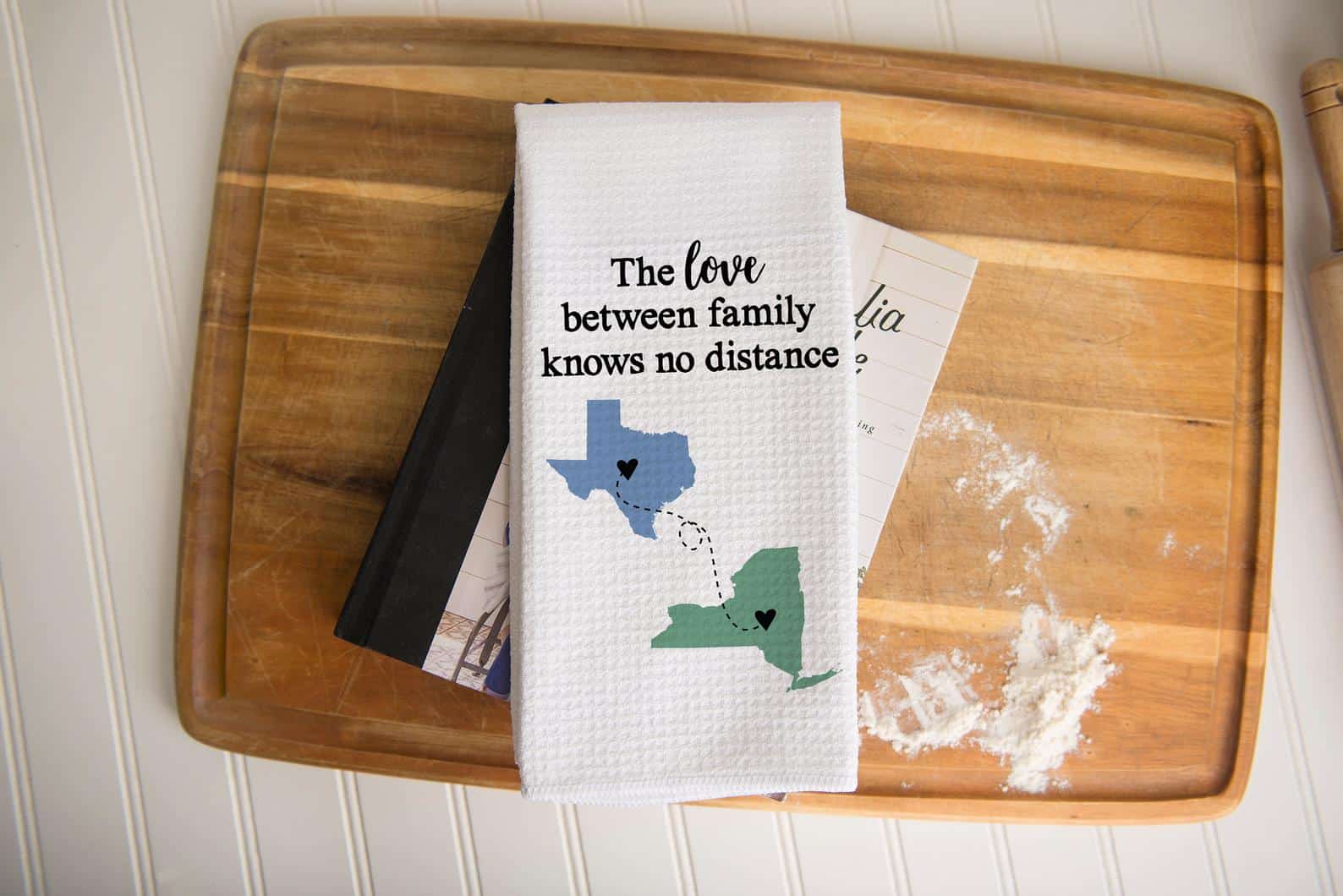 How about gifting these long distance state tea towels to an out-of-state family member or friend who you aren't able to celebrate with this year? I would shed some serious tears if I got one of these in the mail from a far-away loved one!
And these initial tea towels are just so pretty (and would go great in any kitchen).
Cheese Boards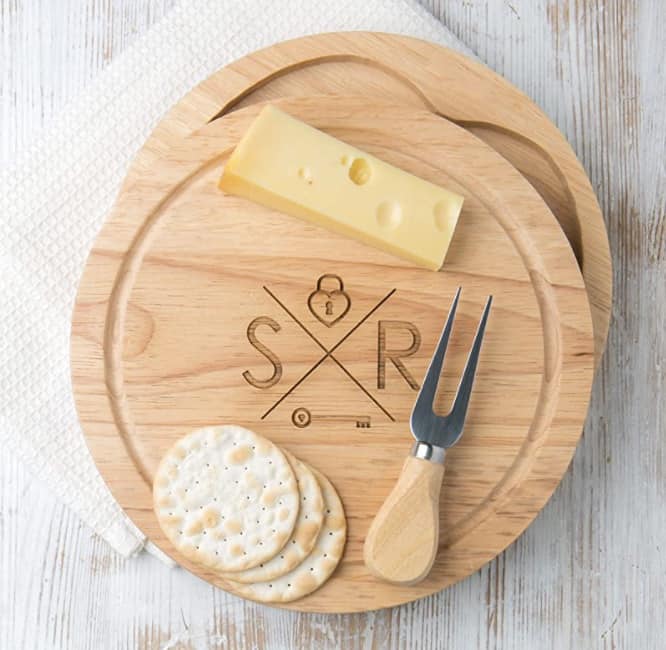 Happy hour at home will get an upgrade with a personalized cheese board. There are tons of options from round to rectangular. The round one even comes with a set of cheese tools hiding inside!
Have you ever gotten a personalized gift that you really love? Tell me in the comments!