Cube steak is economical, easy to find, and extremely versatile. We've rounded up 22 cube steak recipes that will elevate this humble cut of meat to a delicious dinner.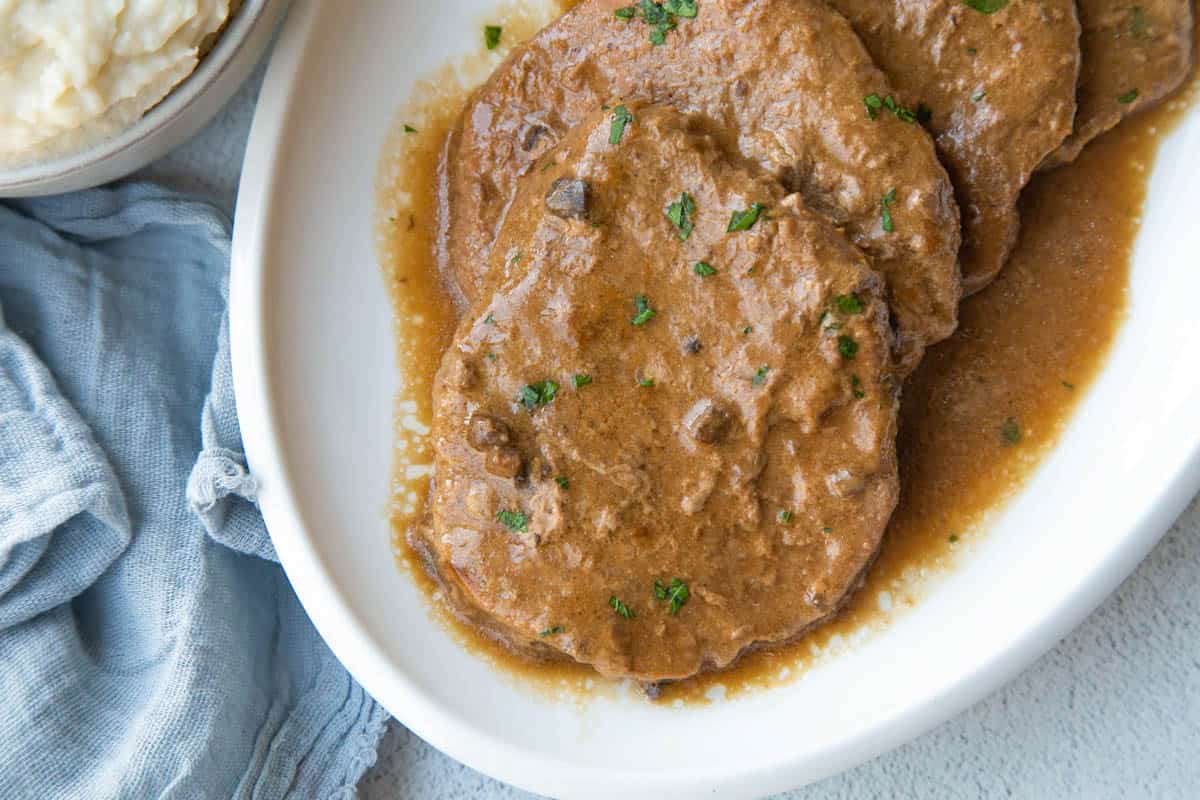 I can hear it now—the sound of cube steak frying in my mom's 1980s electric skillet. She coated the steaks in flour and sautéed them in butter, though there are myriad more ways to cook them.
I went off in search of some seriously flavorful cube steak recipes, and my fellow food bloggers delivered!
Here you'll find crockpot recipes, skillet recipes, instant pot recipes, air fryer recipes, cube steaks covered in gravy, fried cube steaks, onion smothered cube steaks, and even cube steaks stuffed into sandwiches.
Scroll down below for a look at these delightful dinner recipes!
What is cube steak, anyway?
Cube steak is a cut of beef made with top round, bottom round, or top sirloin. Since those cuts can be tougher, the butcher passes it through a mechanical tenderizer to create indentations on the meat, which makes it tender.
Since it's a lean cut of meat, this also makes the beef less chewy.
Cube steak can also be labeled as cubed steak, minute steak, or swiss steak.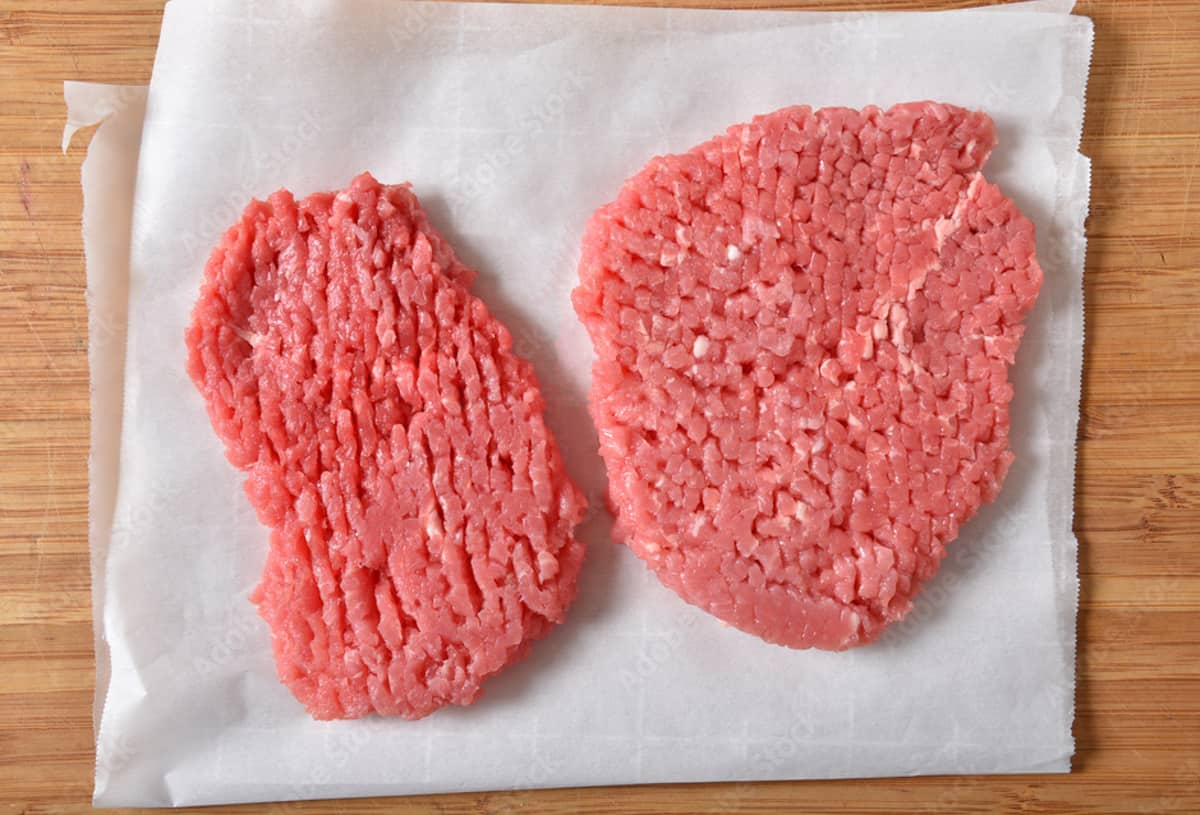 What's the best way to cook cube steak?
Since cube steaks are a lean cut of beef, they benefit from either cooking JUST until cooked through (sautéing or frying) OR braising low and slow (such as in a crockpot) with liquid.
Each of the recipes below uses either one of these techniques to create tender cube steaks.
Crockpot Recipes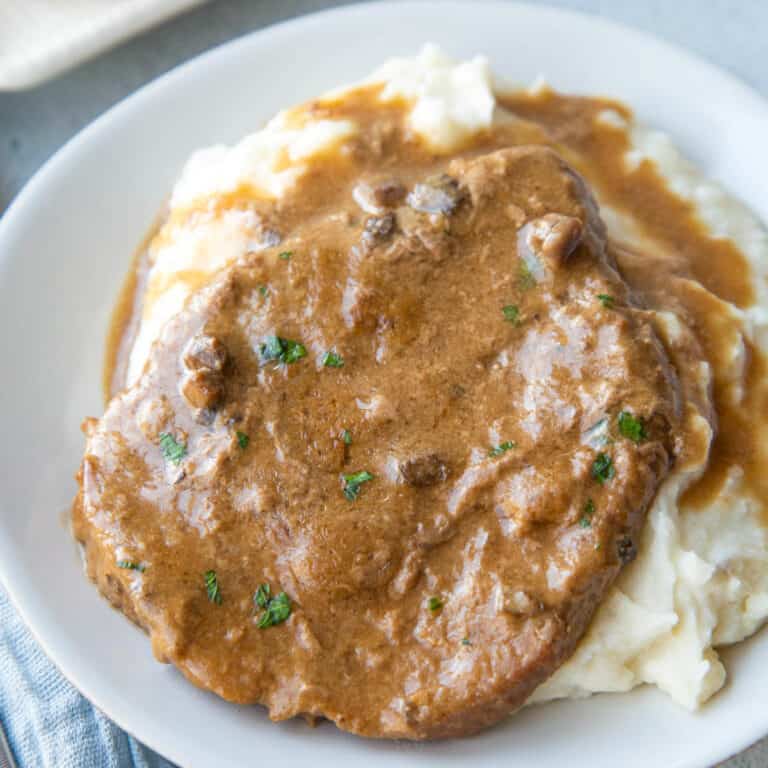 Crockpot Cube Steak
(5 Ingredients)
You just need 5 ingredients to create cube steaks in a rich and creamy gravy. Just dump everything into the slow cooker and let it cook!
Chicken fried steak recipes
Stovetop recipes
Air fryer recipes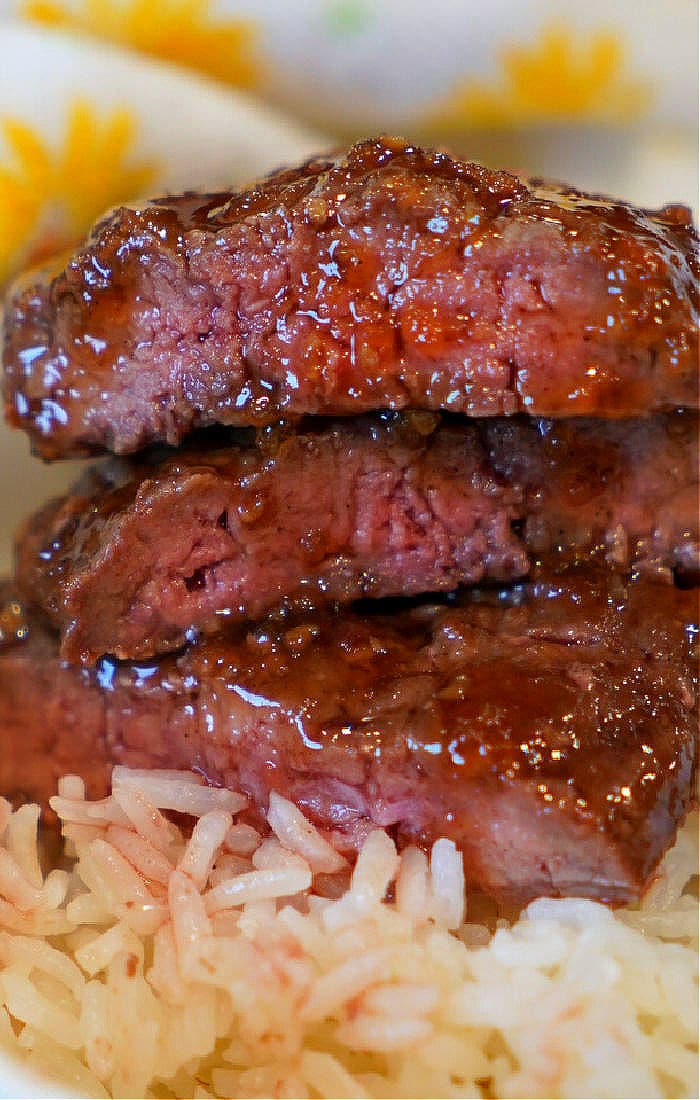 Air Fryer Teriyaki Cube Steak
This super easy recipe consists of cube steak marinated in teriyaki sauce, then air fried to perfection. Just add rice and serve!
Instant pot recipes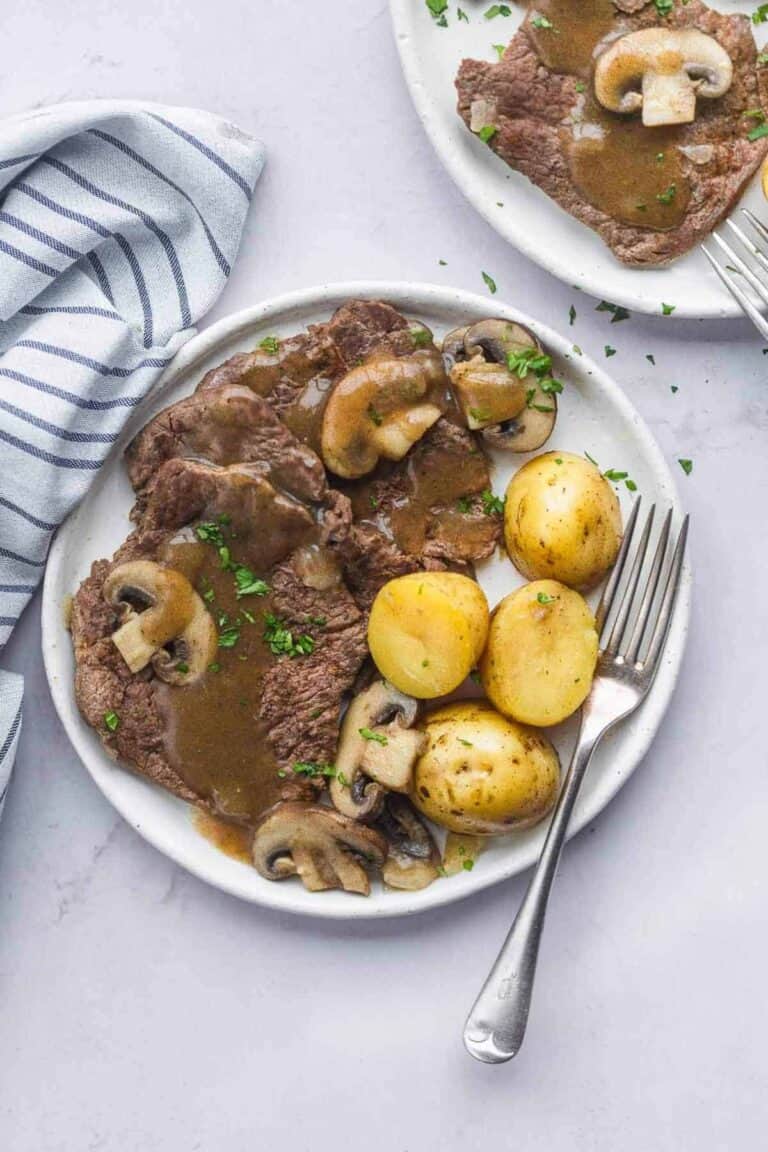 Instant Pot Cube Steak
This recipe boasts the addition of potatoes, mushrooms, and onions to the cube steak to make it a one-dish meal. It's all wrapped up in a flavorful brown gravy.
Even more cube steak recipes
FAQs about cube steak
How do I know when cube steak is done? Can it be slightly pink in the center?
Cube steak is done when it's either completely cooked through (no pink), OR slightly pink in the center.
Why is my cube steak tough?
Cube steak can get tough and chewy when overcooked. Reduce the cooking time next time, and use a method that employs braising (cooking in a liquid) so it stays tender.
Is cube steak healthy?
Cube steak is a lean cut of beef, typically cut from the sirloin or round. As a result, it's lower in fat and calories than more marbled cuts of beef.
How long does cube steak last?
Leftover cube steak will last in the refrigerator for 3–4 days.
What to serve with cube steak
Here are a few side dish ideas that pair nicely with cube steak:
Mashed potatoes
White or brown rice
Egg noodles
Roasted potatoes
Roasted broccoli
Grilled or roasted asparagus
Leafy green salad
Slices of baguette or your favorite crusty bread (for soaking up sauce/gravy)
More side dish ideas