When you're crunched for time, nothing beats a good boxed brownie mix. Here are 8 great ways to make boxed brownies better!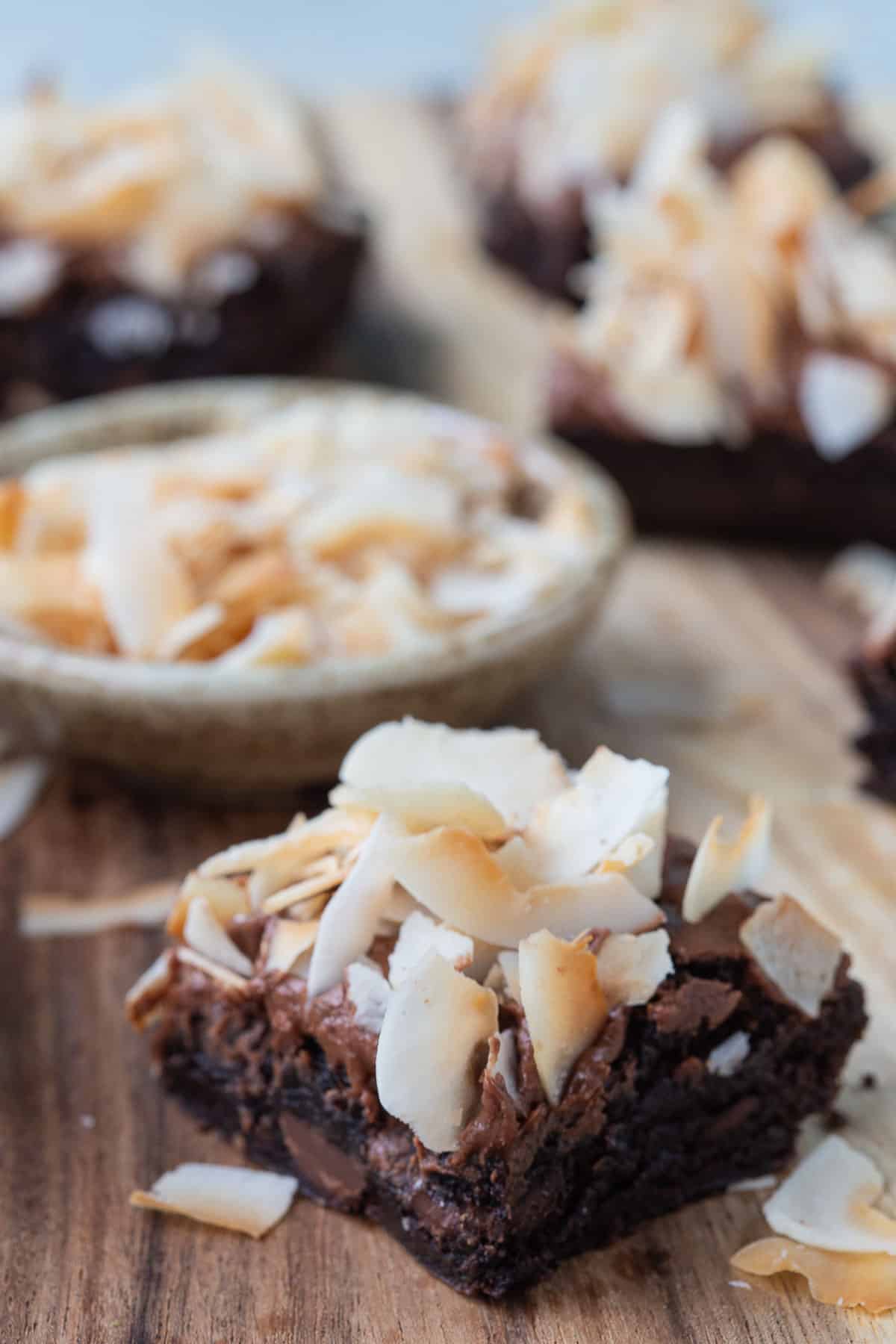 We've all been there. We need to bring a dessert somewhere, and there's no time to look up a recipe and make anything from scratch.
Or maybe you have no desire to make something from scratch—that's a valid reason, too!
When those times come, I turn to my pantry and my stockpile of boxed brownie mix. Ghirardelli is my favorite, but tell me in the comments if there's another mix that I'm missing out on!
Sometimes I make the boxed mix into Brownie Pie, but sometimes I want a handheld treat to share.
These 8 easy hacks will fool people into thinking the brownies are homemade!
This post contains affiliate links. Affiliate links support Gift of Hospitality at no additional cost to you. I receive a commission if you choose to make a purchase through these links.
Jump to:
Brownie mix hacks
The key is to raid your pantry for inspiration! There are three areas that we can upgrade the mix:
Mix-ins (like nuts or caramel sauce)
Replacements (such as replacing the water with coffee)
Toppings (like frosting or candy)
Read on for 8 specific ideas on how to upgrade brownie mix!
#1: Add Espresso Powder
Coffee and chocolate are a natural combination. Add ½ teaspoon of espresso powder to the dry brownie mix. It adds just a little "something" that jazzes up the deep chocolate flavor of the brownies.
If you don't have espresso powder, you can substitute brewed coffee for the water that the mix calls for.
#2: Sprinkle with Flaky Sea Salt
Right before baking, sprinkle ⅛ teaspoon of flaky sea salt on top of the brownie batter. Salt makes any flavor pop, brownies included! Or sprinkle it on the bottom of the pan. When the brownie hits your tongue, it'll get a bit of salt, too!
This is also a great trick for chocolate chip cookies.
#3: Swirl the Top with Caramel Sauce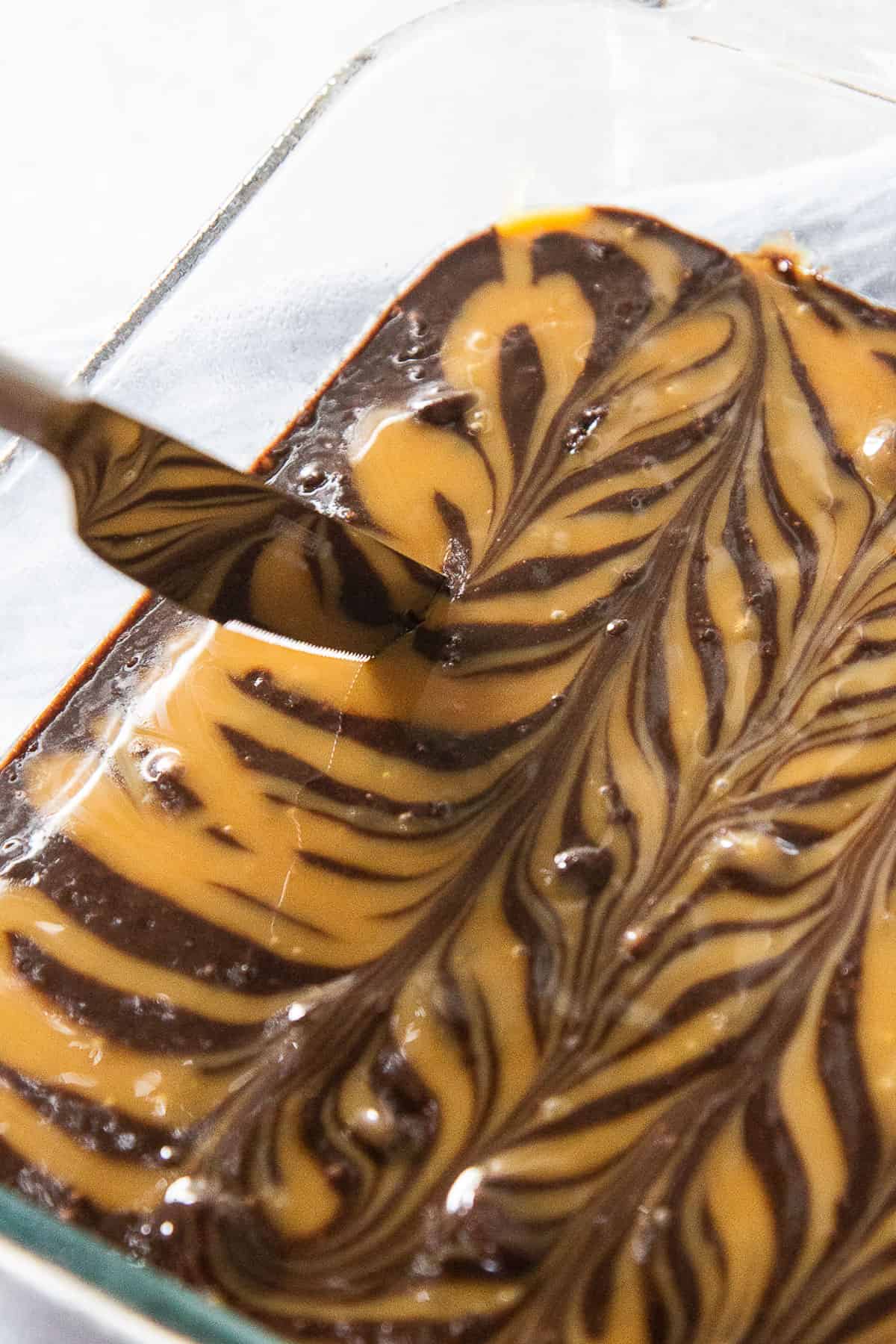 I keep a jar of caramel sauce (or salted caramel sauce—yum!) in my fridge at all times, mainly for this purpose. Before baking, drizzle ¼ cup of caramel sauce over the top of the brownie batter, and use a knife to swirl it into the batter.
Don't go crazy with the swirling. I like seeing some caramel sauce still pooling on top for dramatic effect. 🙂
#4: Stir in More Chips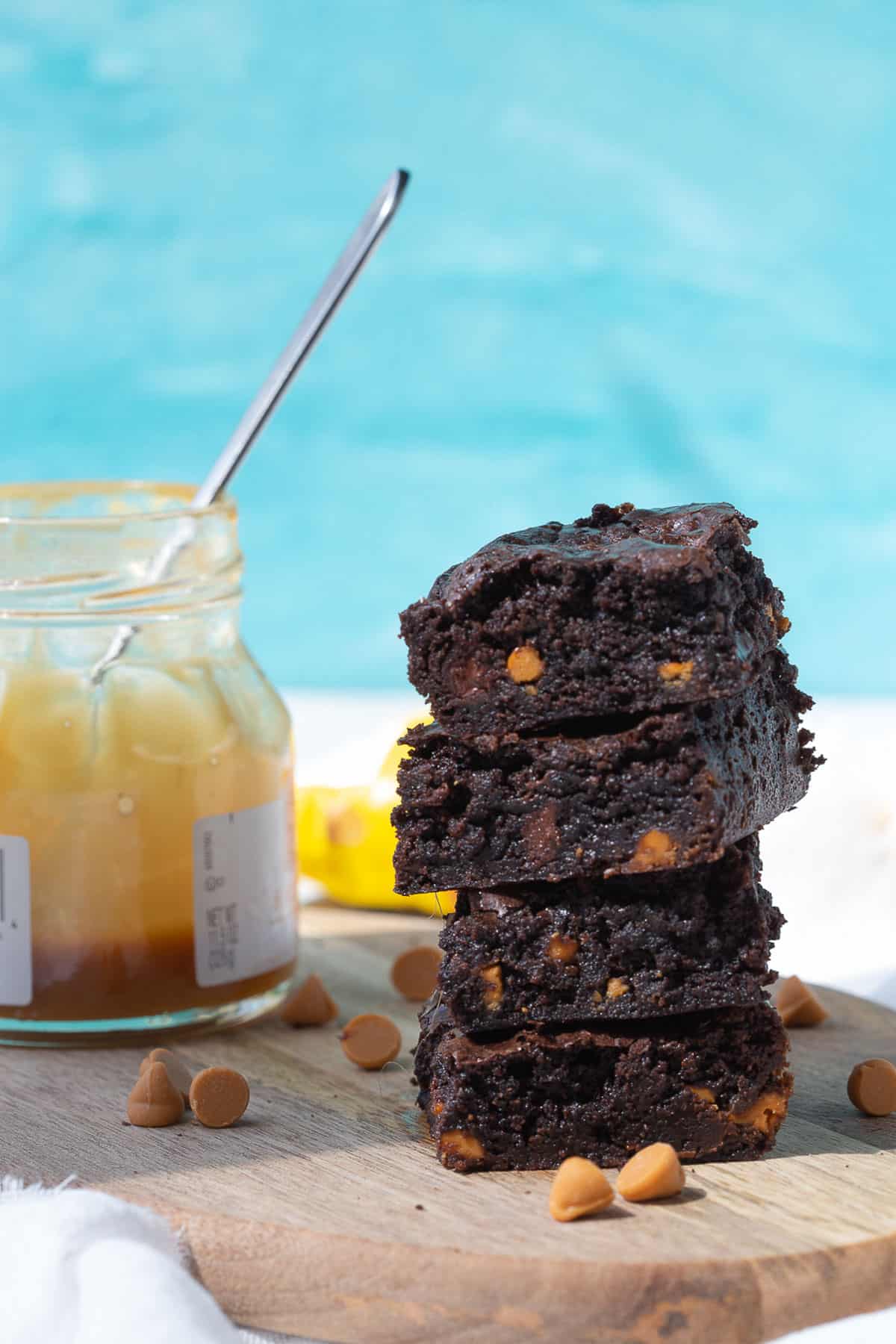 Many mixes already comes with chocolate chips, but I like to add butterscotch chips, peanut butter chips, white chocolate chips, or even more chocolate chips (like bittersweet or dark chocolate) to the batter. I love the slight crunch that they contribute!
#5: Top with Candy
I don't think anyone would hate you for crumbling some chopped Reese's peanut butter cups into the brownie batter before baking. Same goes for M&Ms or whatever your favorite candy is. You could also press them into the brownies right when they get out of the oven.
#6: Layer in Some Cookies
Raid your pantry for some cookies. I've used both Oreos and leftover Thin Mints from the Girl Scouts. Place them in the bottom of the pan and then pour the brownie batter on top. Bake as directed and enjoy the extra surprise on the bottom!
#7: Spread with Frosting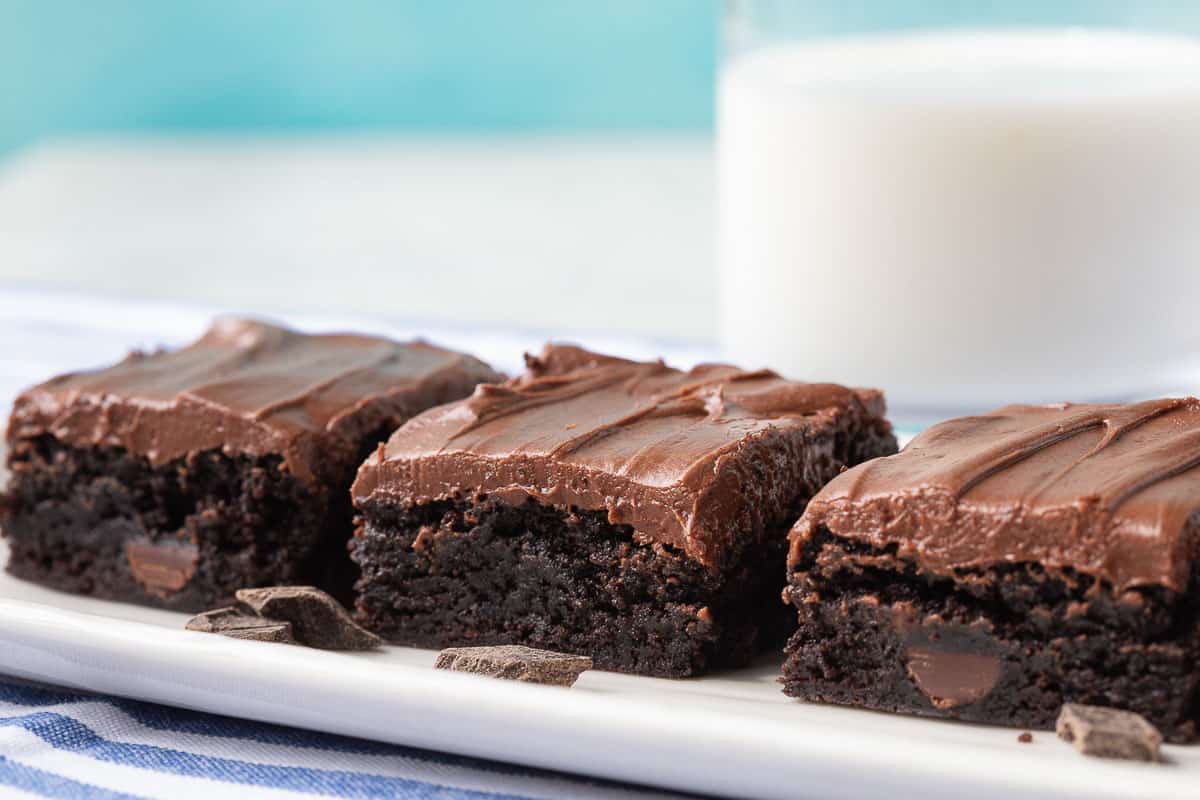 Chocolate lovers, this one is for you. Bake the brownies and let them cool (I stick them in the fridge or freezer, or outdoors in the winter, to expedite this process).
As they are cooling, beat the following together in a large bowl with hand mixer: 3 tablespoons cocoa powder, 2 tablespoons softened butter, 2 tablespoons milk, ½ teaspoon vanilla extract, and 1½ cups powdered sugar. (This is the same frosting recipe as my Cocoa Drop Cookies).
Frost the cooled brownies with this mixture.
#8: Top with Frosting and Toasted Coconut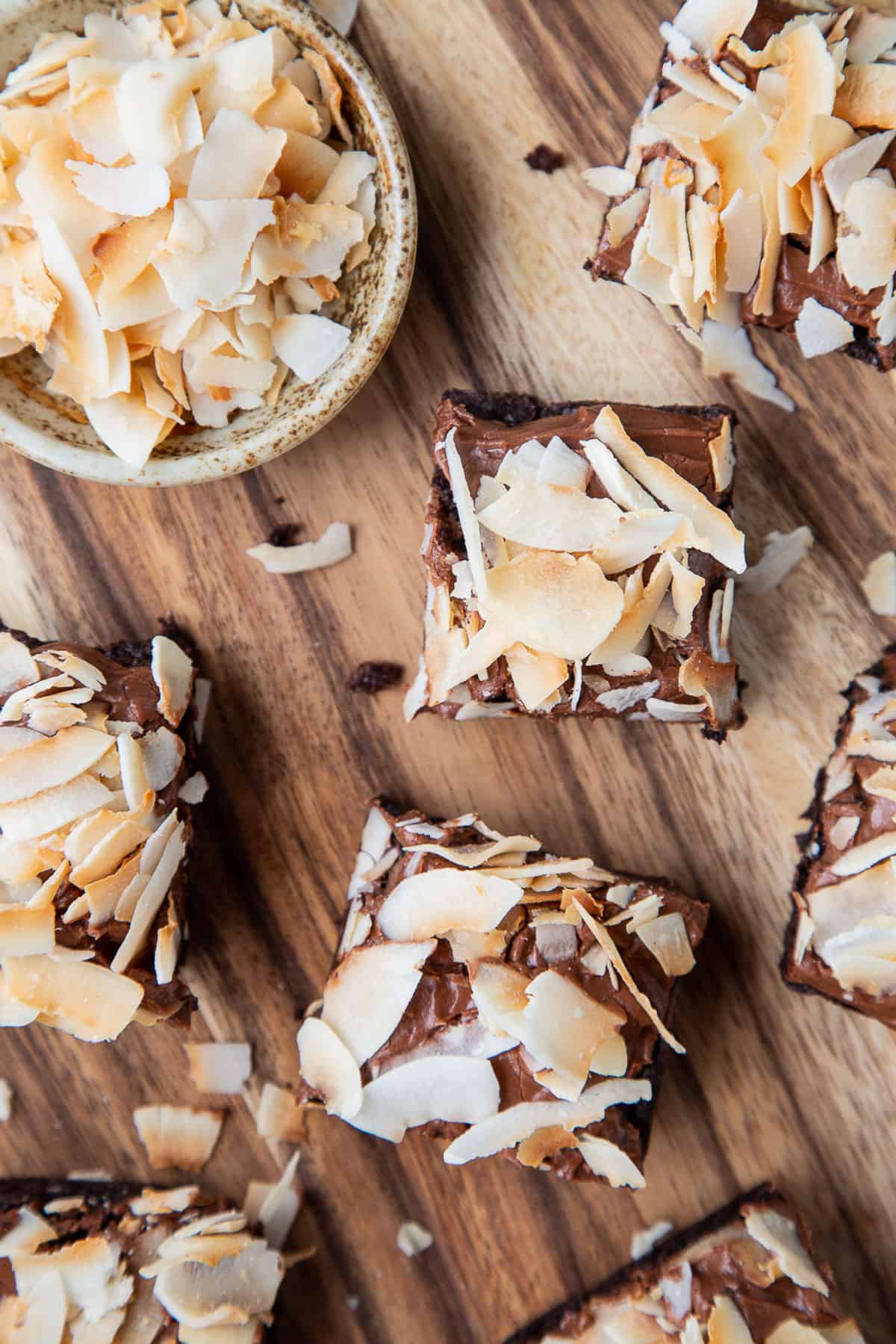 For a fancier upgrade, follow the steps in #7 for frosting the brownies. Toast coconut chips (I found them at Trader Joe's) at 325°F for 6–8 minutes. Sprinkle the coconut chips on top of the frosted brownies, pressing in slightly to make them stick.
Combination ideas
You could use any one of the upgrades above, or even combine a few! Here are some ideas:
Caramel sauce + butterscotch chips
Espresso powder + flaky sea salt
Flaky sea salt + caramel sauce
Oreos + caramel sauce
Oreos + frosting
Do you have any go-to hacks for boxed brownie mix? I'd love to hear them in the comments below!