Chances are that you know someone who is about to have a baby, who just received a difficult diagnosis, or who is grieving the loss of a loved one. If not, you certainly may soon, as life has a way of being unpredictable.
It's often difficult to know what to say (especially with tough circumstances) or how to help. Providing a meal is an easy way to show someone that you care and want to support them.
I was recently on the WGN Midday News sharing advice and tips for taking a meal to someone (here's the video!). If you caught the segment and are stopping by—thanks for visiting!
I've had the opportunity to provide a number of meals for friends lately. In my case, it was friends who had just had a baby. I rounded up their advice to share (which was super helpful, as my husband and I are about to have a baby!) and added some other tips that I've picked up along the way.
Choose a Crowd-Friendly Dinner
Now is not the time to try that new recipe from that vegan, dairy-free cookbook (unless of course the recipients are vegan and dairy-free!).
Crowd pleasing meals such as lasagna, chicken and dumplings, baked ziti, and chicken enchiladas are all good choices. I shared a recipe for Bacon Cheddar Meatloaf on WGN that is always a hit. If you know the family has food preferences or intolerances/allergies, by all means work around that (ask if you can, but don't sweat it if you can't or they don't respond).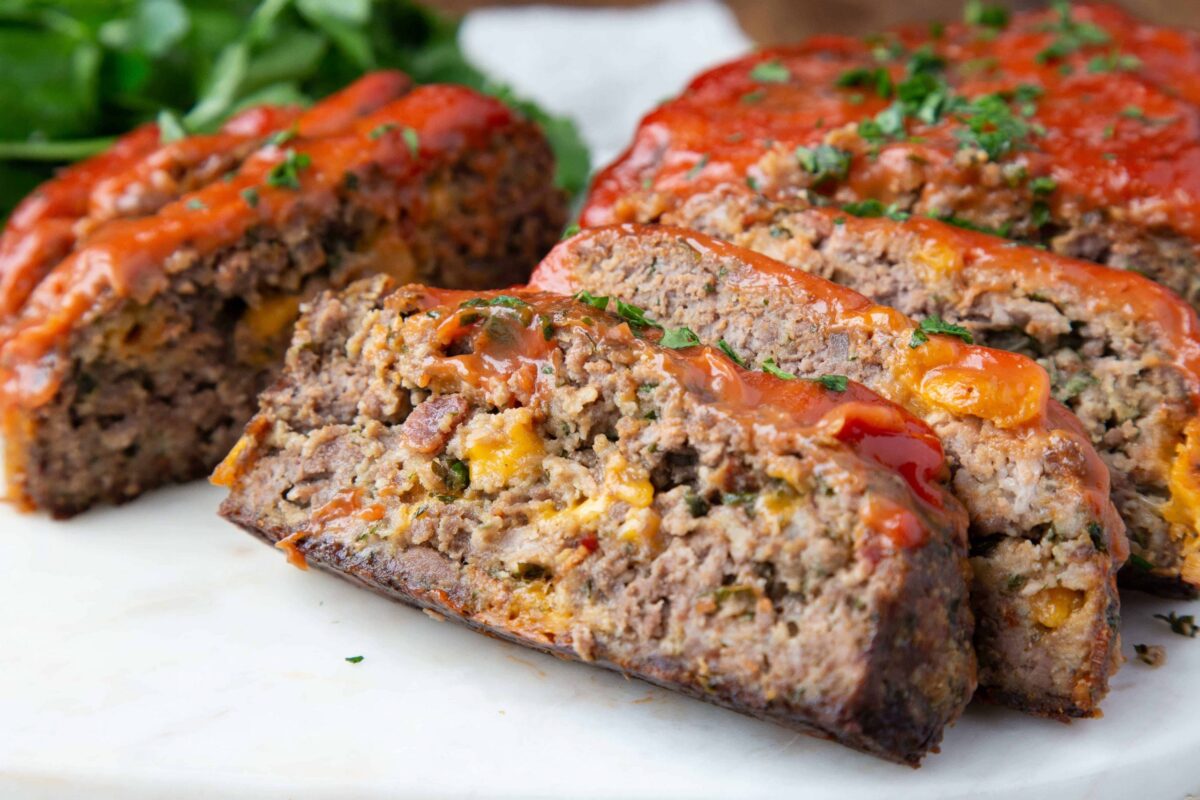 Many crowd pleasing meals are also one-pan meals, though side dishes such as a big green salad or a loaf of garlic bread would be great additions.
One new mom mentioned that she appreciated anything that she could reheat in small portions in the microwave, especially for lunch the following day.
Include Something Healthy
Several new moms that I spoke with loved the mountains of cookies that showed up at the doorstep, but they also really wanted something healthy.
Include a big salad or pan of roasted vegetables with dinner. You could either purchase bagged salad from the grocery store (those kits are good!) or make your own, like this Italian Chopped Salad.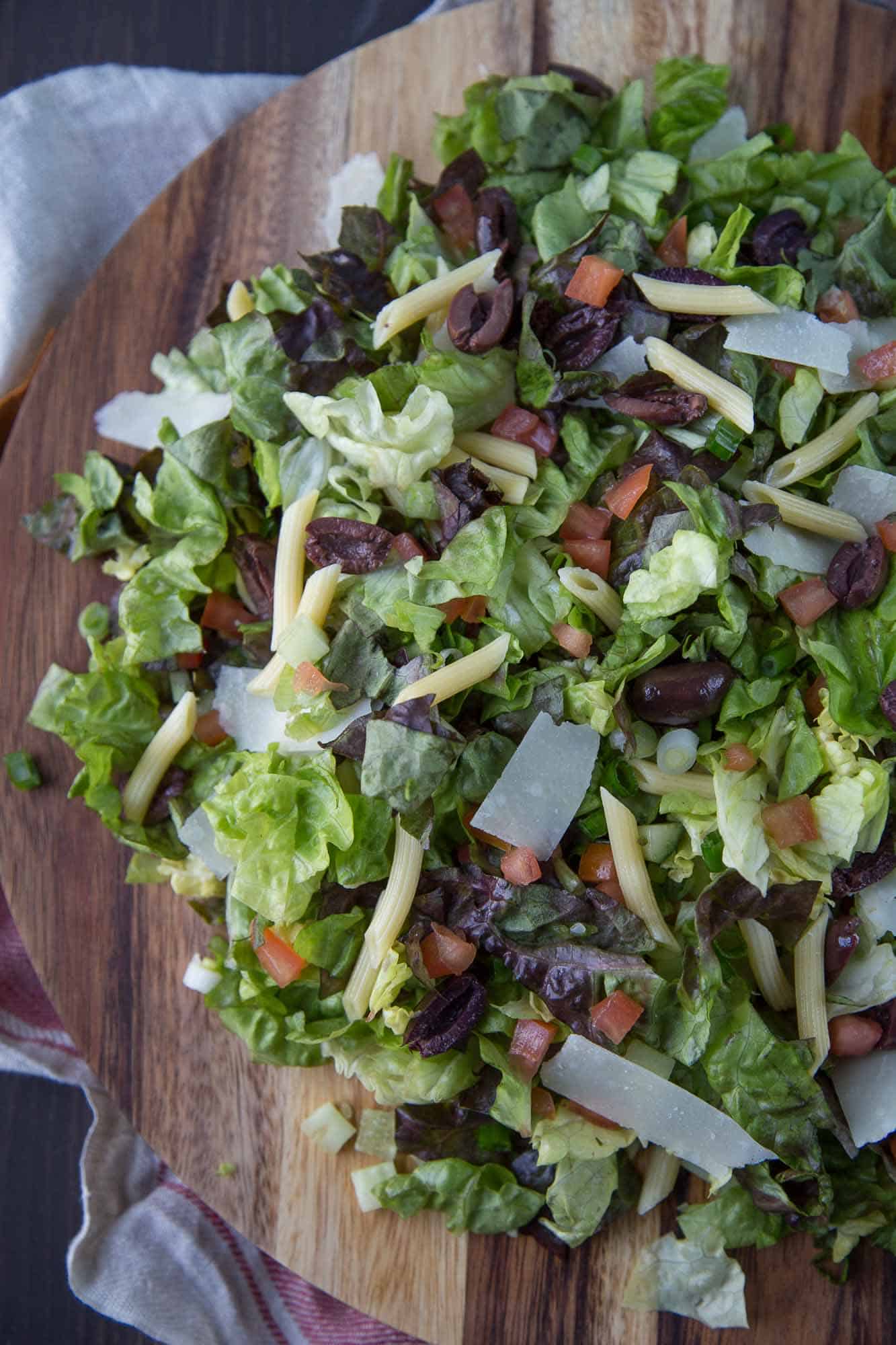 You could also add a veggie tray with chopped vegetables and dips. Or include a big fruit salad or washed and chopped fruit. Even a bag of clementines in the winter are quick and easy to eat!
Extras to Include
Just providing dinner is a wonderful thing. But if you'd like to include an extra or two, I have a few ideas.
One new mom enjoyed my Cinnamon Streusel Apple Bread. She had just had twins and loved that it was a one-handed, quick, and satisfying snack that she could eat while caring for the babies.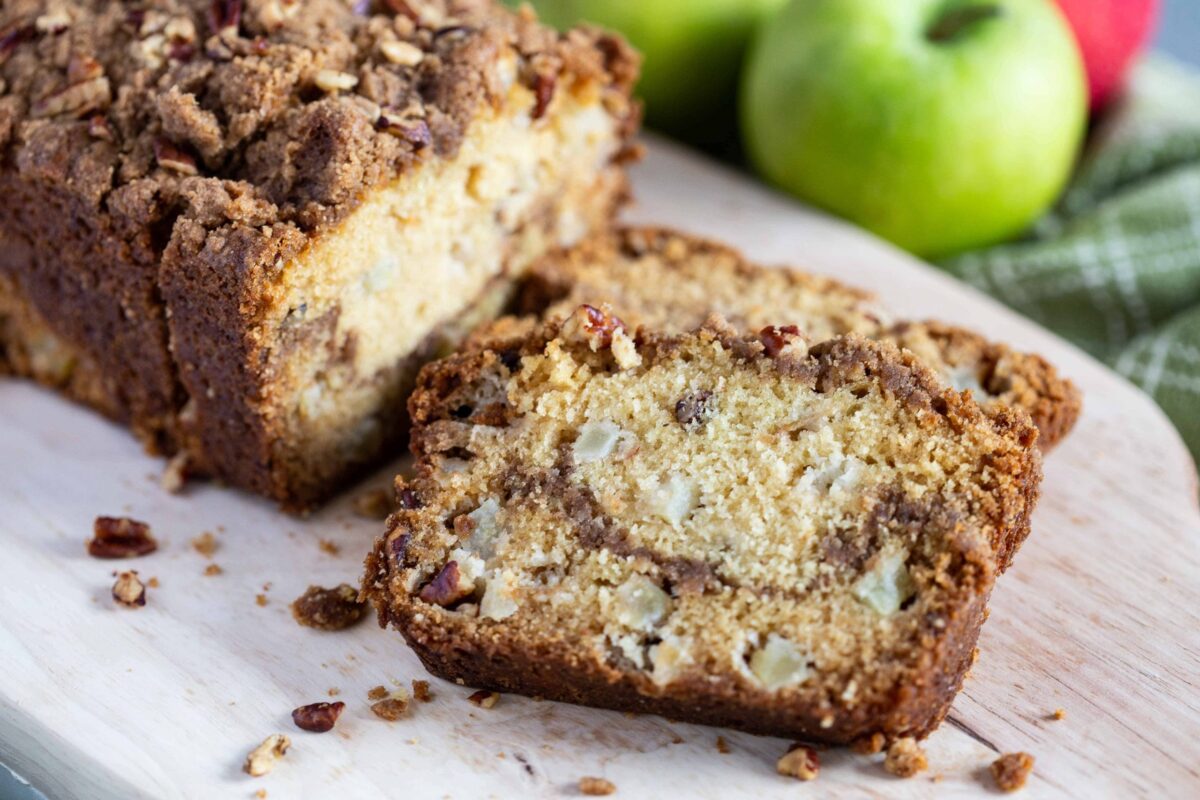 Another new mom had a neighbor bring her No-Bake Energy Bites, which are a mixture of honey, peanut butter, oats, flax seed, and chocolate chips. She loved that they were a healthy snack that she could eat one-handed.
Other great options include banana bread, mini muffins, or even a box of granola bars. All of these items are kid-friendly, too!
Speaking of kids, little extras are a fun way to get them involved. When my mom brings a gift for a new baby, she'll bring a little box of animal crackers for the older sibling so they don't feel left out. Coloring books/crayons or a small toy would also be a great addition.
Packing and Labeling
Packing and labeling the meal is essential for someone who might be in a haze from lack of sleep or trying to get well!
I find that disposable foil containers or reusable plastic containers are great for packing a meal, as the recipient has no obligation to wash and return them. The dollar store has the best deals on the foil containers—often 2 for $1 or 3 for $1.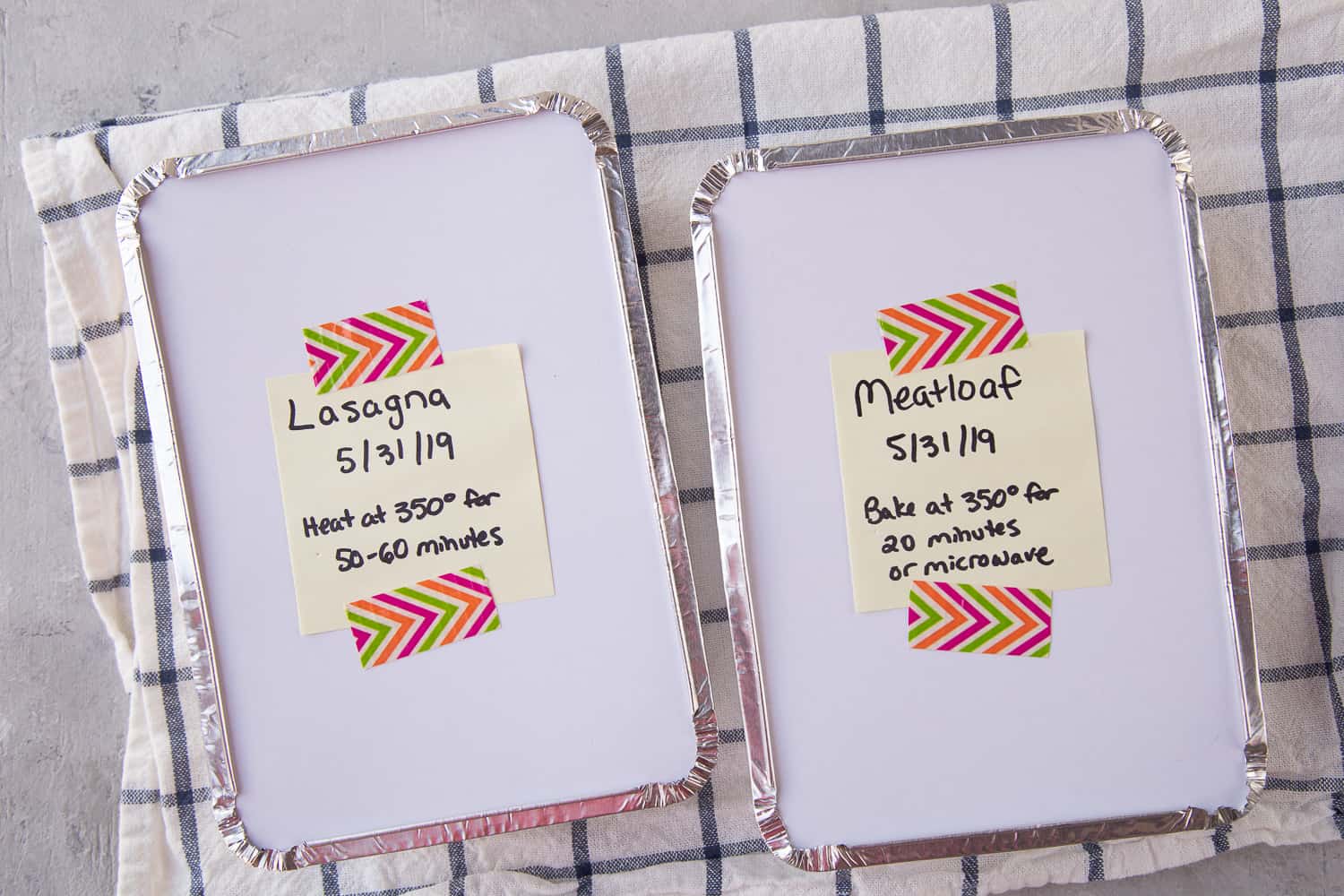 If they don't already come with lids, you can wrap the containers with aluminum foil and place a label over the top.
A blog reader once mentioned that she goes thrifting for casserole dishes, washes them, and then puts the meal in those. That's such a great eco-friendly tip!
Helpful things to include on the label are the item name, the date that you brought it, and any reheating instructions.
Mason jars are a cheap and spill-proof way to deliver sauces, dressings, or anything liquid.
Other Meal Options
If cooking dinner isn't your specialty, there are plenty of options! Your recipients will undoubtedly appreciate any meal that you provide, even it it isn't dinner.
You could order takeout or a pizza delivered to their home. You could also stop by with all of the essentials for breakfast, such as store-bought muffins, bagels and cream cheese, fresh juice, fresh fruit, and a bag of coffee.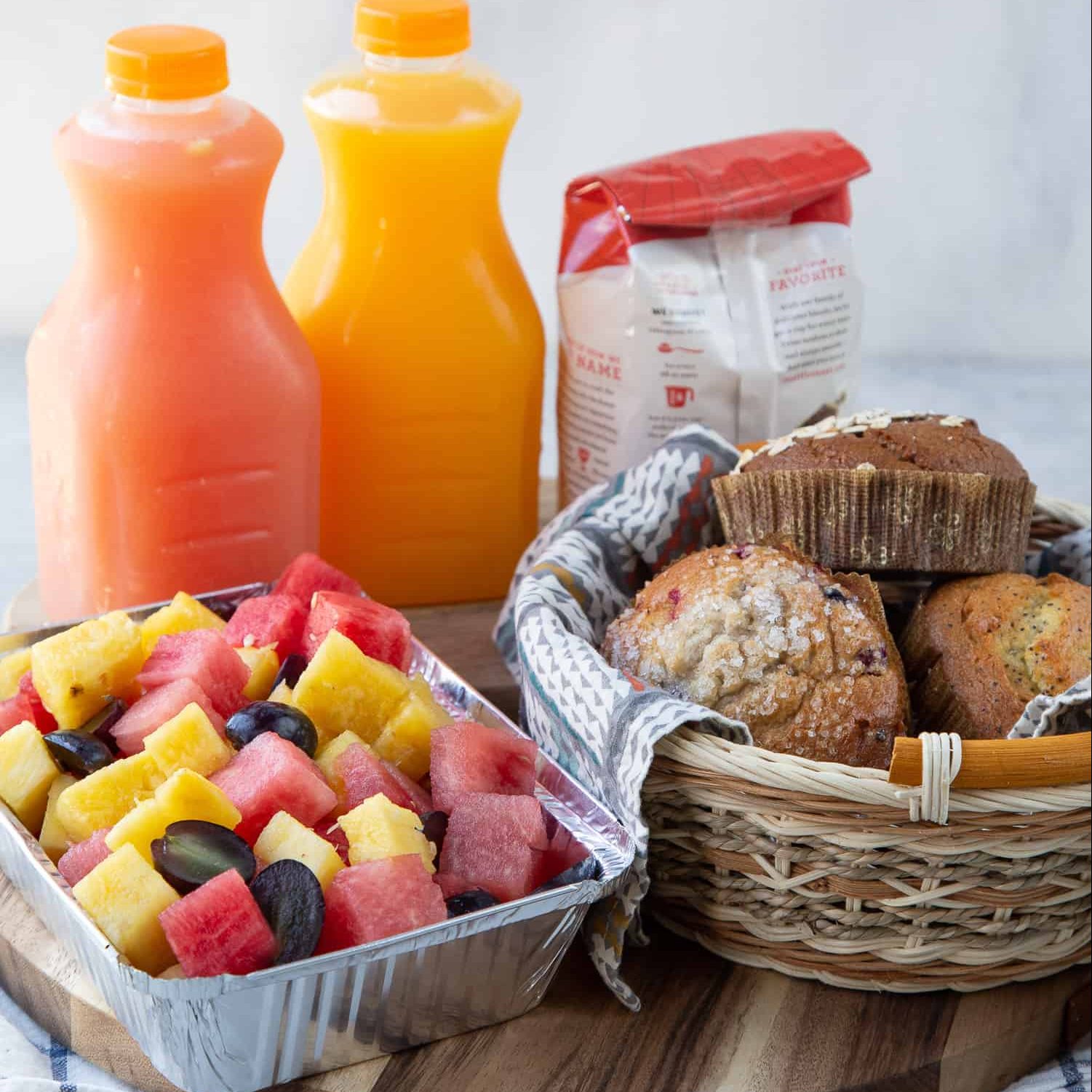 One friend of mine dropped off a bag of groceries to a new mom—items like milk, juice, chopped fruit, granola bars, etc.
My best overall advice is to bring something that you feel comfortable with. Do people love your spaghetti and meatballs? Bring that! Does your family enjoy your enchiladas? Those would be a great gift for the recipient.
If you don't cook or don't have time to cook, takeout and store-bought items are a wonderful way to show that you care.
Also, remember that providing a meal isn't about giving the recipient a gourmet experience or impressing them. It's simply a small thing that you can do to support a friend or neighbor going through a life change, when getting dinner on the table may not be top of mind for them.
Another post that I did, 10 Tips for Making a Baby Meal, has even more ideas for meals if you're feeling inspired!
Do you have any tips for taking a meal to someone? I'd love to hear them in the comments below, on Instagram or on Facebook!