These easy appetizer recipes are perfect for your next get-together, or happy hour at home. Each recipe only has 2 ingredients!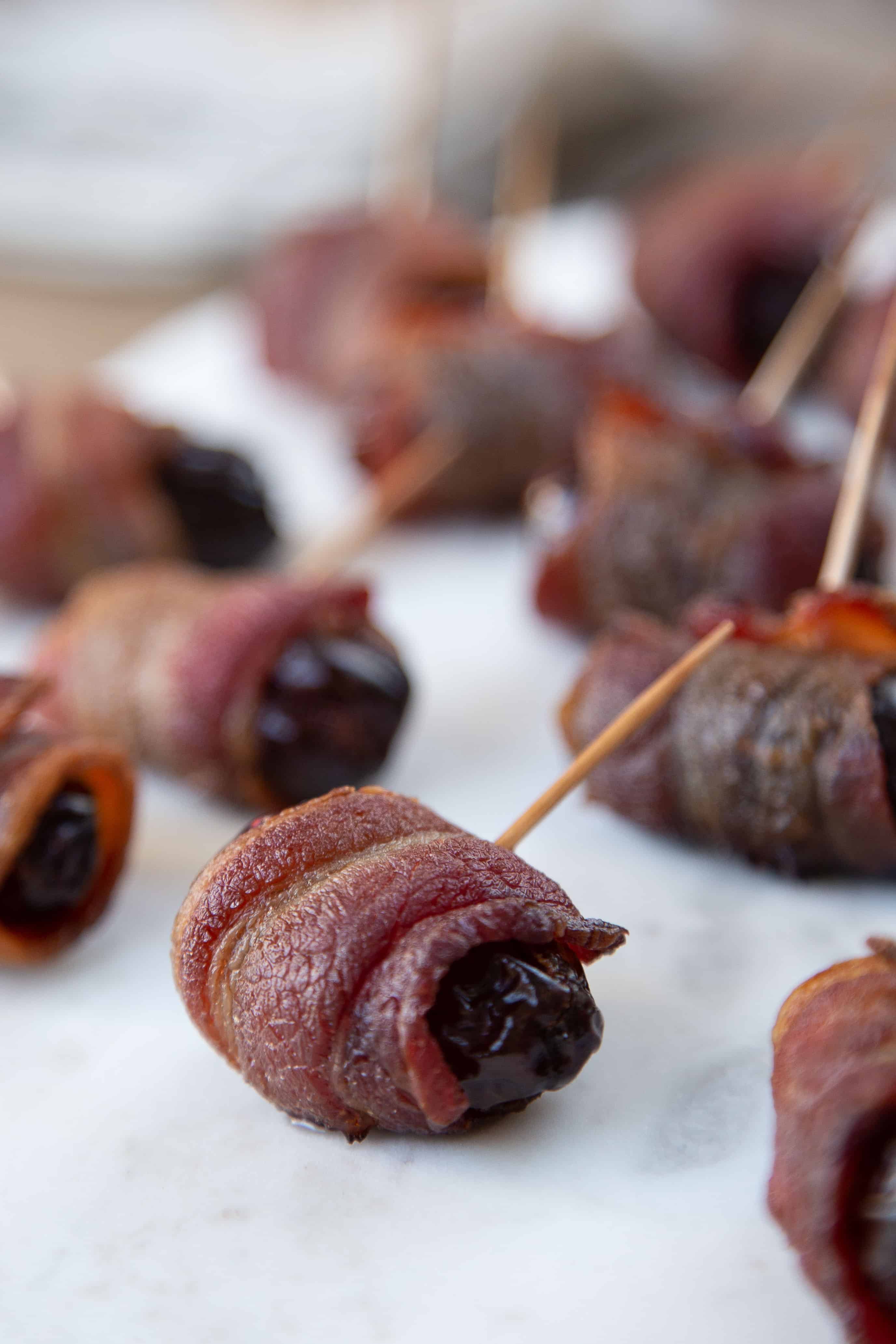 The number one complaint that I hear from friends is that they are too busy to cook. I get it—it can be a struggle to get dinner on the table some days, let alone try to cook for others!
One easy way to enjoy a get-together with your friends is to throw an appetizer party. Ask everyone to bring either an appetizer or wine, you provide a few appetizers and plates, and let the fun begin!
Providing an appetizer or two doesn't have to be complicated. I rounded up five easy appetizers made with just two ingredients. Just add wine!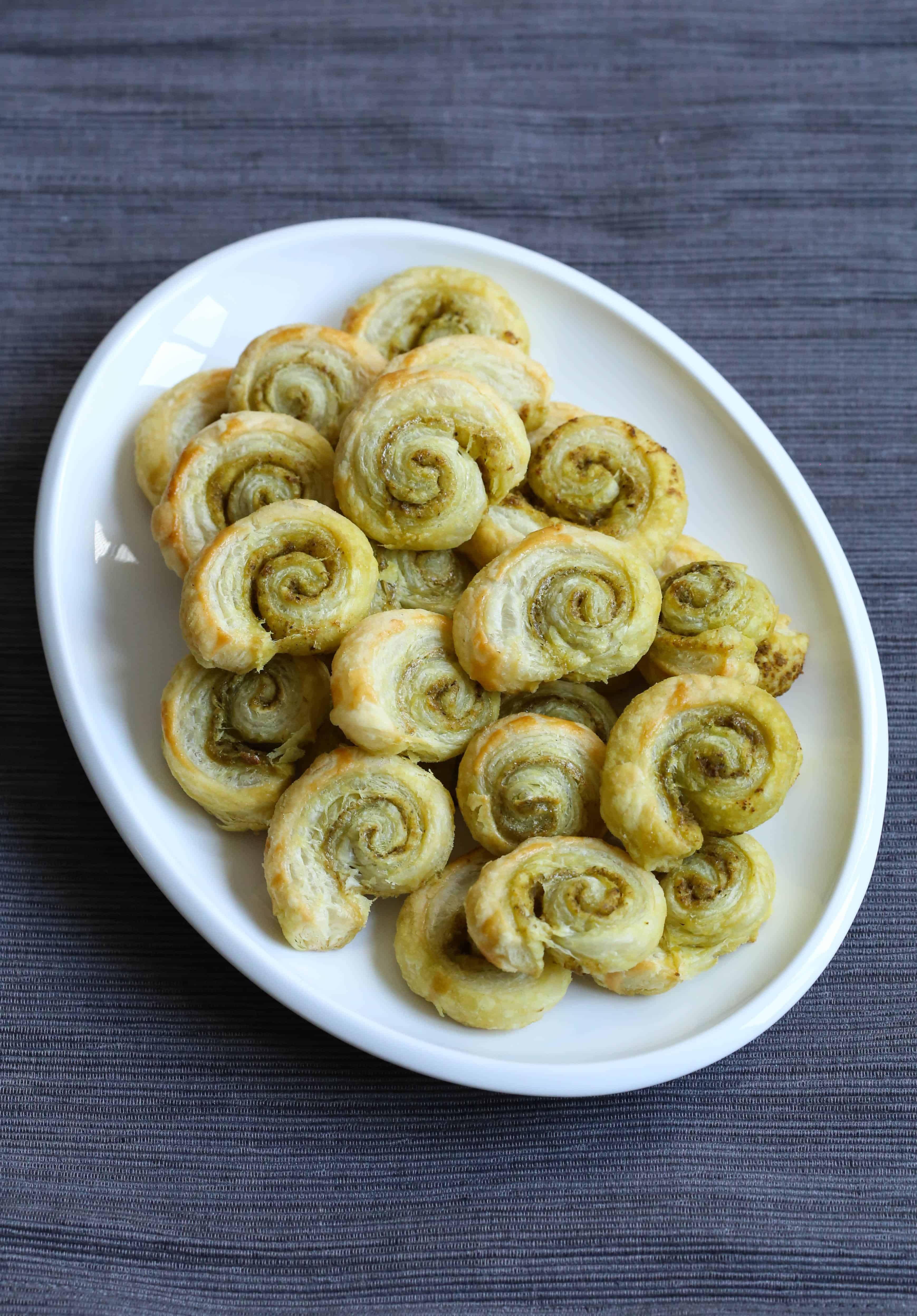 Pesto Pinwheels
These are easy yet impressive: unroll puff pastry, spread with pesto, roll, and bake. The puff pastry puffs up in the oven, creating a flaky, hand-held appetizer. You could also substitute a sun-dried tomato pesto in place of the basil pesto. Get the full instructions here.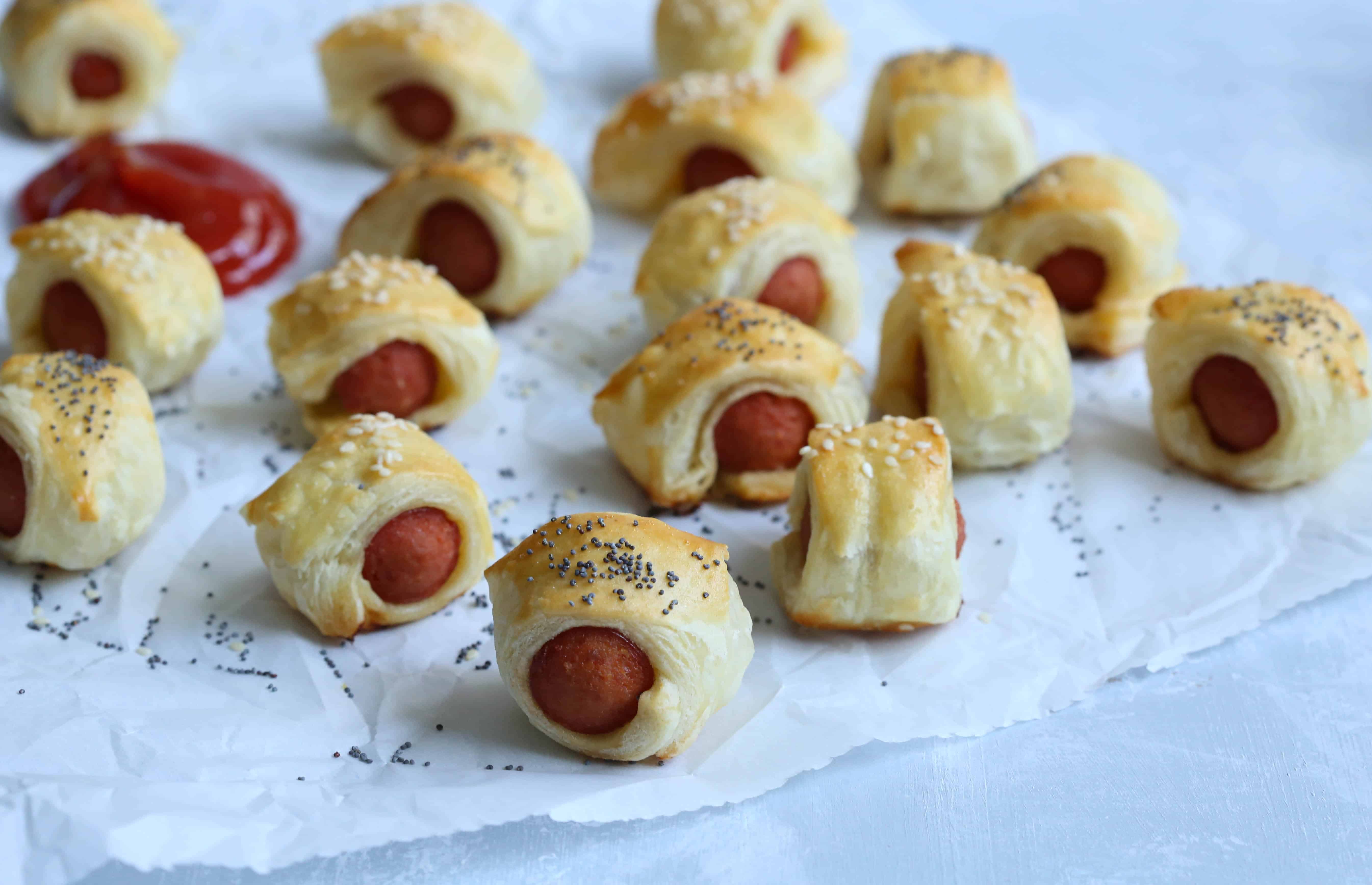 Pigs in a Blanket
These are always a hit at parties! I slice regular-sized hot dogs (instead of buying the cocktail wieners, which are more expensive) and roll them in sliced puff pastry.
You could top them with everything bagel seasoning but that would make this a three ingredient appetizer. 🙂 The combination of a classic hot dog with a flaky wrapper that puffs in the oven is irresistible for all ages. You can get the pigs in a blanket recipe here.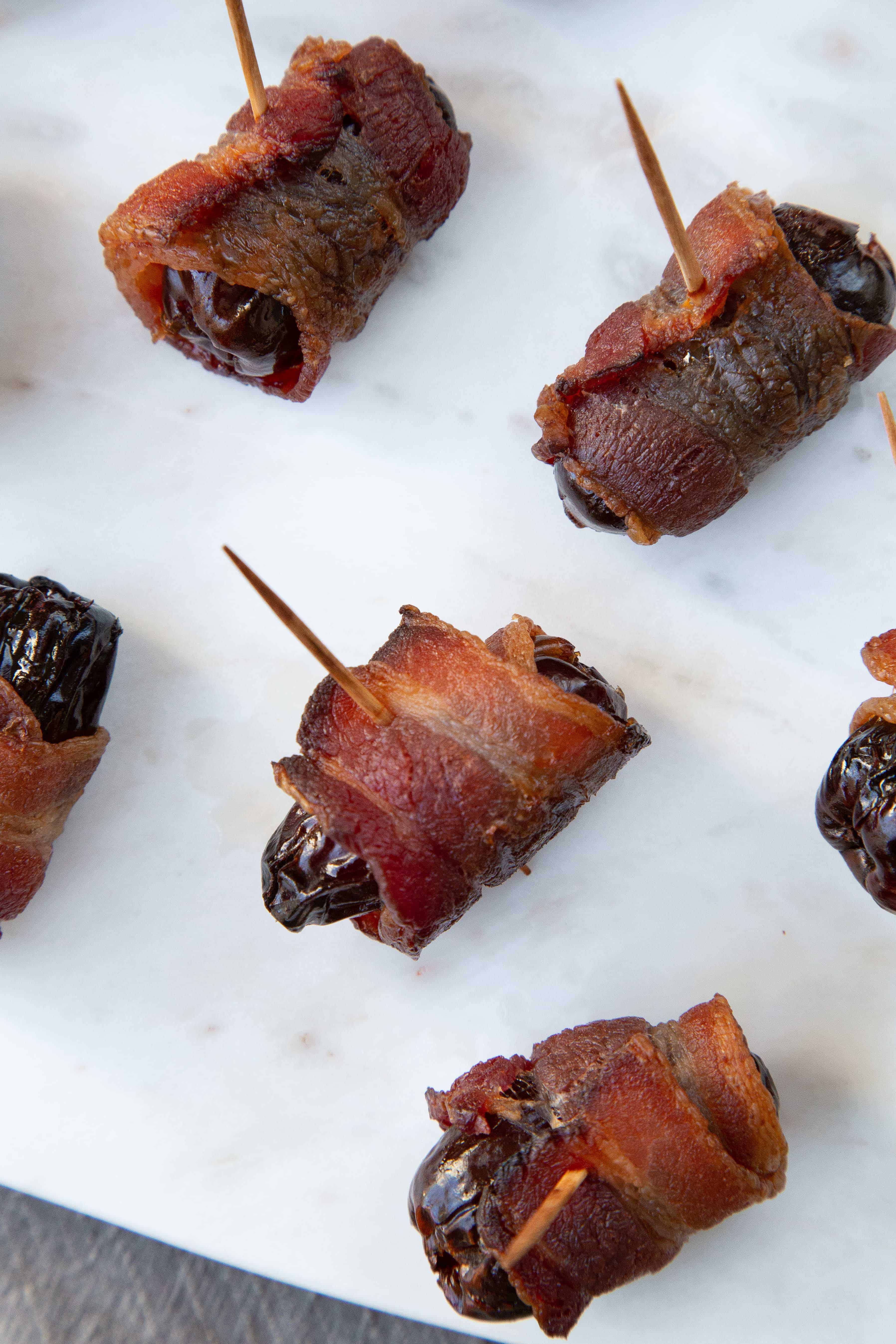 Bacon Wrapped Dates
These two-bite appetizers are always the first to disappear at a party. Actually, it might be a tie between these and shrimp cocktail. In either case, make more than you think that you'll need, because they will fly off the serving platter.
I make them using Medjool dates, which are larger and juicier than deglet noor dates. I remove the pit, roll each date in half of a slice of bacon, and secure with a toothpick. I bake them at 400°F. The baking time depends on the thickness of the bacon. Bake for 20 minute for regular cut bacon and about 30–35 minutes for thick-cut bacon. I find that a sheet pan with a wire rack
works great for keeping the bacon nice and crisp!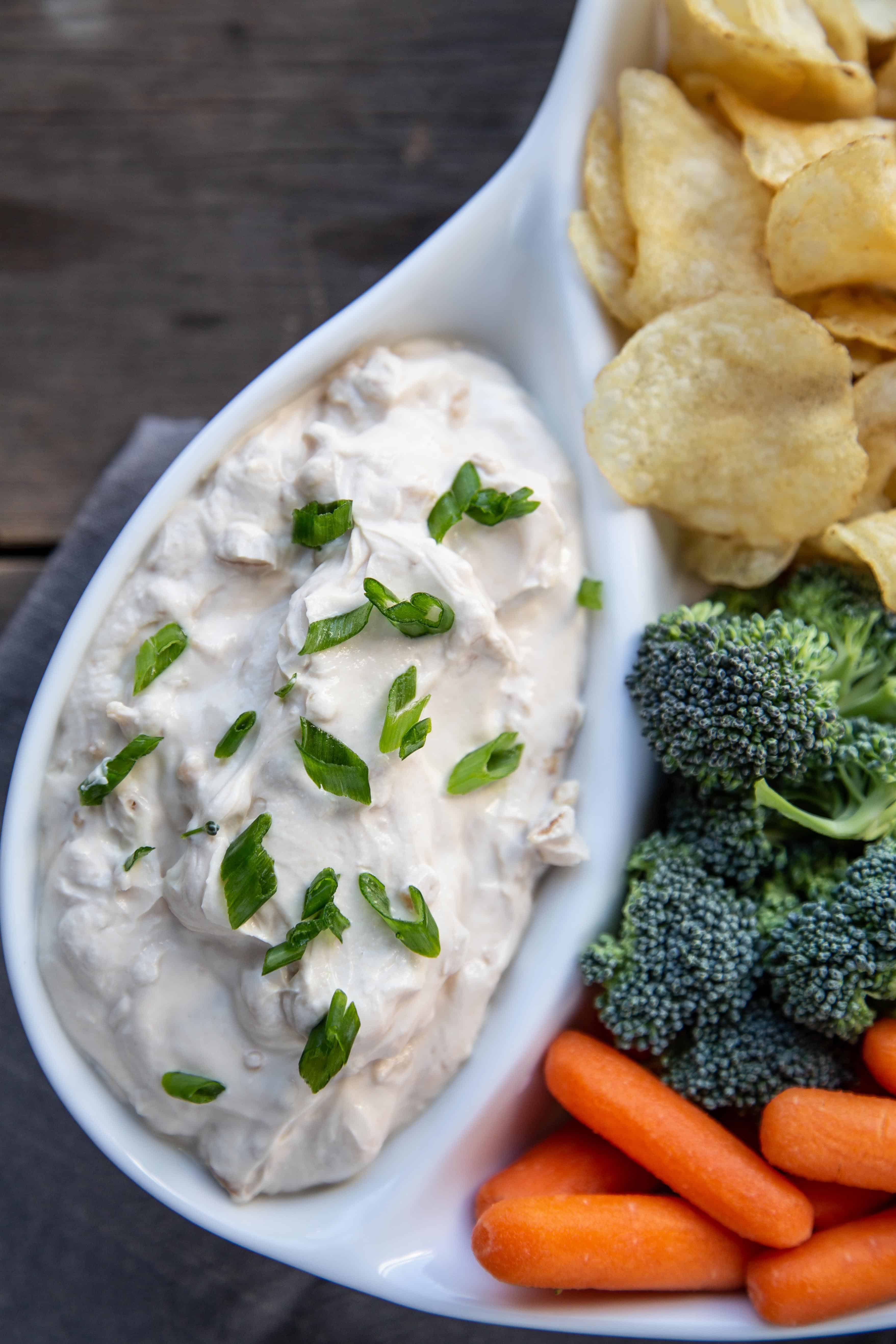 French Onion Dip
This is hardly an original idea, but it's too good to not mention! In the soup aisle at the grocery store, you'll find a box of french onion soup mix. Instead of making soup, mix it with either 2 cups of sour cream or 2 cups of Greek yogurt (I opted for the latter).
The end result is a creamy french onion dip that's perfect for either chips or veggies. I sliced a few green onions for the top to make it seem even more homemade, but those are optional. 🙂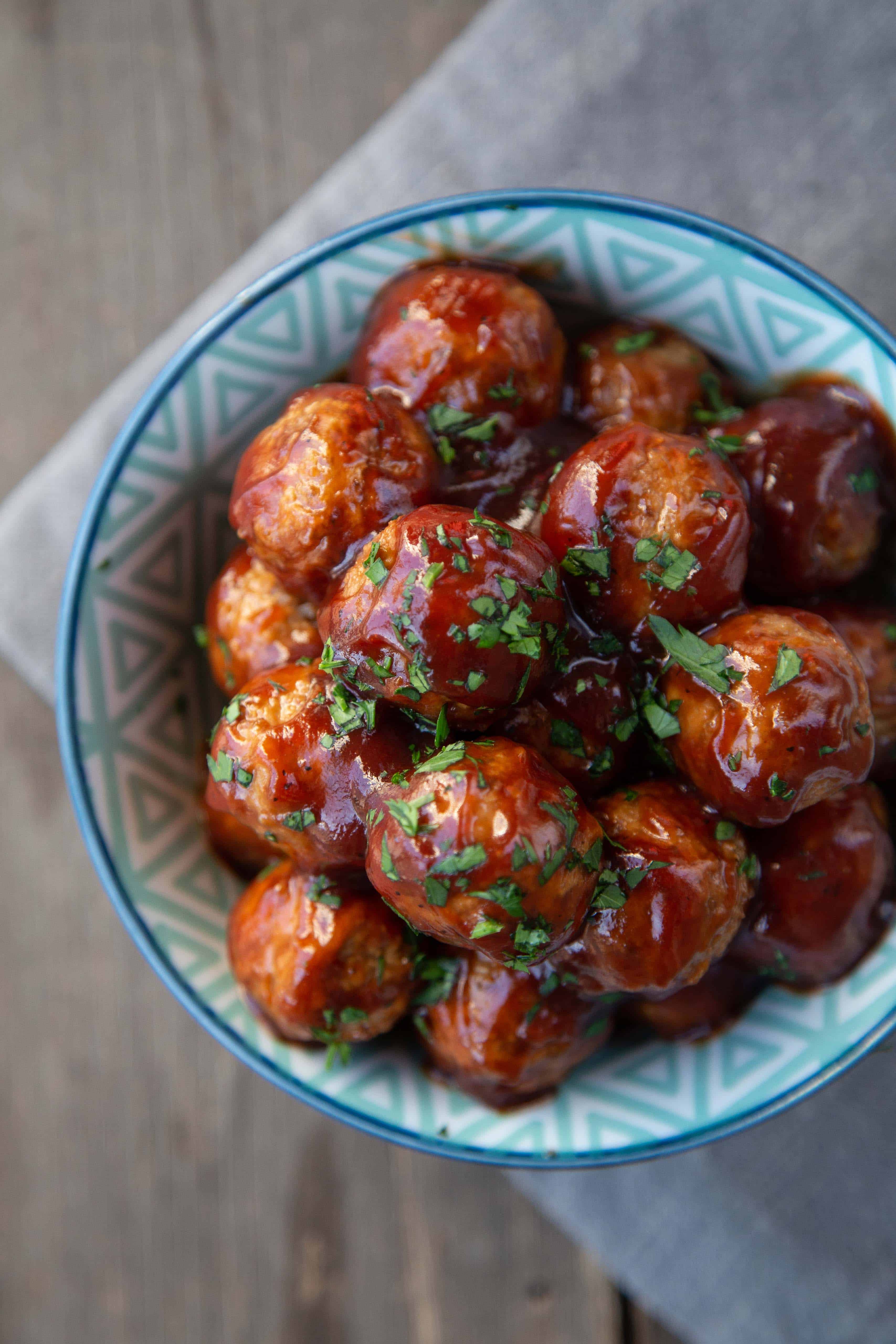 BBQ Meatballs
This one is a crowd pleaser. This is a signature appetizer of my friend Cari, who I've asked to bring these meatballs once or twice! Here's how to make them: 1) Pour a package of frozen meatballs into a slow cooker. 2) Add a bottle of barbecue sauce. 3) Cook on low for 4–6 hours, or on high for 2 hours until the meatballs are warm. You can serve them straight out of the slow cooker to keep them warm (put a box of toothpicks nearby for easy serving).
Do you have any two ingredient appetizers that you love? Share in the comments below!
This post contains affiliate links. Thank you for reading GiftofHospitality.com and helping me to provide quality content.