Nothing is worse than throwing away overripe produce—especially pears. This collection of 37 Overripe Pear Recipes will help you use up and ENJOY your pears.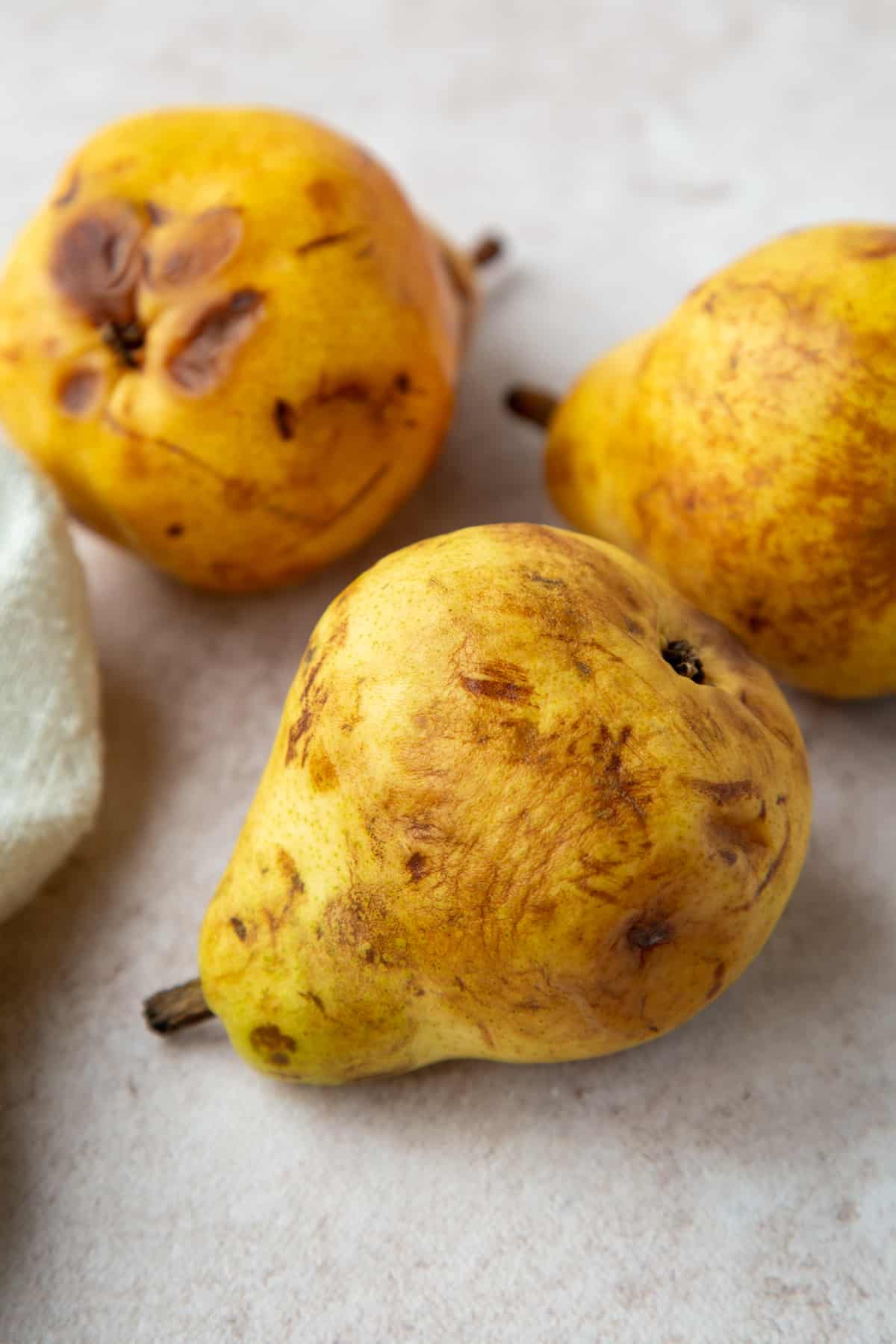 One of my favorite parts of fall is the abundance of fresh pears. There are so many delicious varieties with a wide range of textures and flavors. I love to eat them fresh or dip them in fruit dip.
And, let's not forget baking with pears! This Pear Bread with Candied Ginger is one of my all time favorite quick bread recipes.
But, sometimes my pears ripen faster than I can use them, and I hate to throw away good produce. This year I decided I had to find more ways to use overripe pears.
So, along with some fellow bloggers, I created this collection of amazing pear recipes that's perfect for those extra soft pears with brown spots.
From sweet breads to crumble recipes and sauces to fruity drinks, this round-up of overripe pear recipes has it all!
This post contains affiliate links. Affiliate links support Gift of Hospitality at no additional cost to you. I receive a commission if you choose to make a purchase through these link.
Jump to: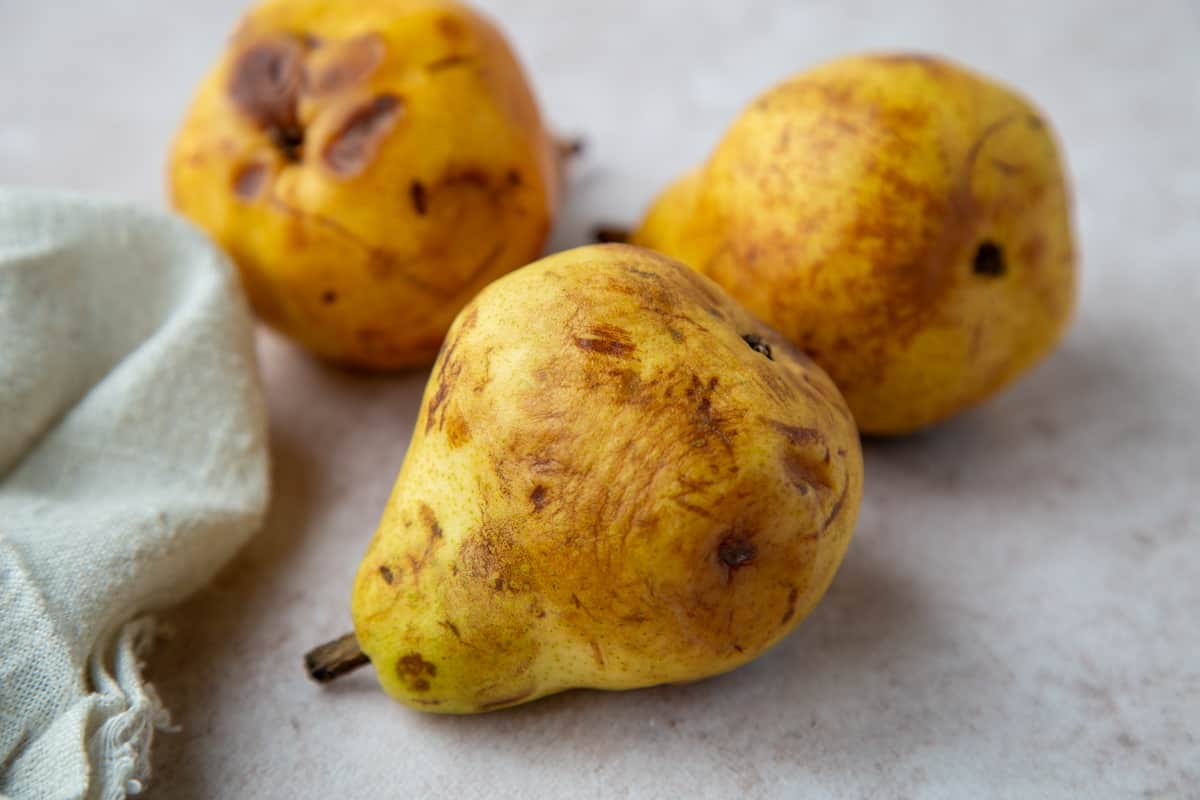 What is considered an overripe pear?
Generally, people enjoy eating pears raw when they have a slightly soft texture and a little bit of crunch. As pears ripen and become softer, they become less palatable to eat raw.
An overripe pear will be juicy but will not dissolve into mushy liquid. It may have some brown spots but will not be moldy. Mold is a sign that the pear is rotten.
Overripe pears may be past their prime to be eaten raw but will still smell and taste like a pear. If it smells good, it will add a good flavor to baked desserts.
What to do with overripe pears
There are numerous ways to use overripe pears in baking. Here are the most popular:
Baked in the oven for bread and cake
Cooked on the stovetop to make fillings for pies, crisps, and cobblers
Boiled and puréed to make jams, jellies, sauces, and drinks
So without further ado, here are 37 recipes for overripe pears. Which one will you try first?
Quick breads and cakes
Jam and preserves
Crisps and cobblers
Sauces
Drinks
More things to do with overripe pears
More fall baking recipes
Looking for more fall baking inspiration? Here are a few more of my favorite cozy recipes for your next gathering.