We've rounded up 20 recipes for little smokies that take these little cocktail sausages to the next level! Whether you need a quick appetizer or a crockpot dinner, these recipes have you covered.
Little smokies. Cocktail wieners. Cocktail franks. Mini sausages. Little weenies. Lit'l smokies. Whatever you call them, these little appetizers are a blank canvas for creating amazing appetizers and main dishes.
The vintage recipe that started this whole round-up, my Crockpot Little Smokies, is a true crowd pleaser. It has just three ingredients, and you can serve it straight from the crockpot. That's my kind of appetizer!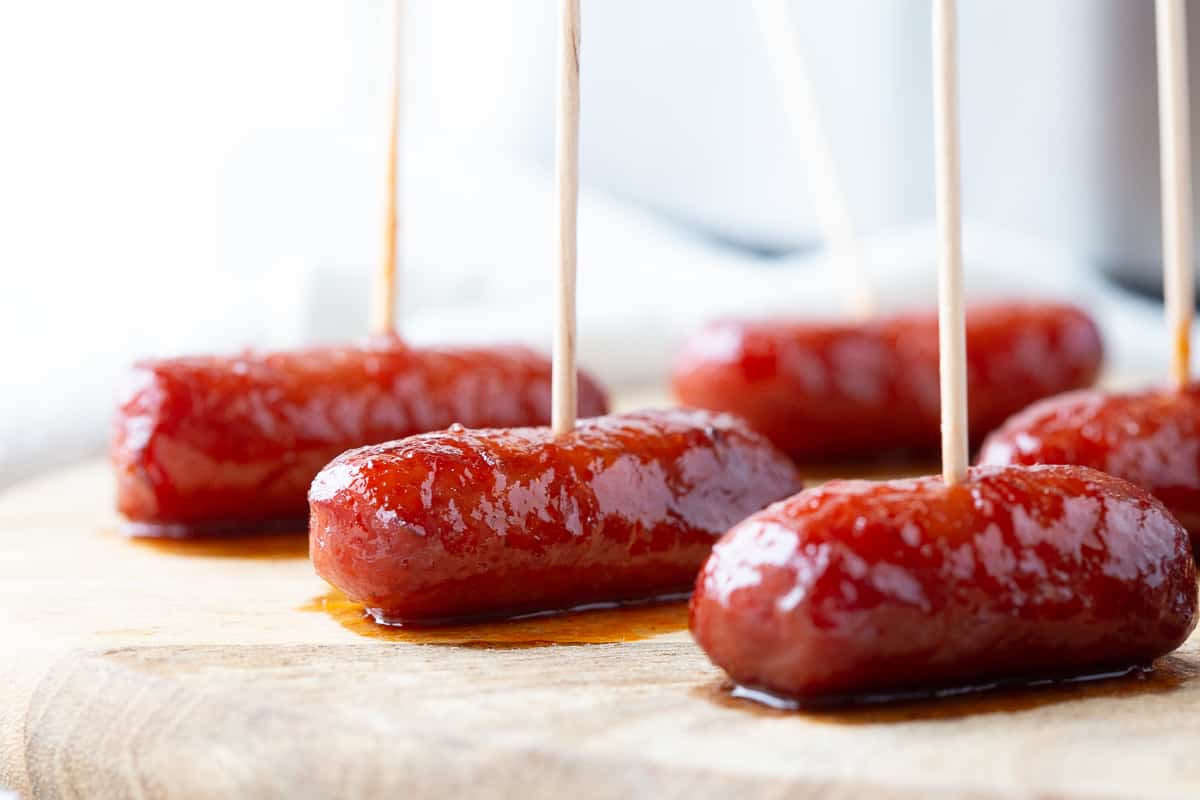 I knew there must be more fabulous little smokies recipes out there, so I put a call out to some of the very best food bloggers to send me their recipes. And these recipes do not disappoint!
We have them with jelly, in a crockpot, wrapped in puff pastry to create pigs in a blanket, made into a wreath, smoked, glazed, in an instant pot, and so much more.
These recipes will inspire your next tailgate, holiday party, cozy gathering at home, happy hour, cocktail party, after school snack, or just a hankering for hot dogs!
So without further ado, here are the top 20 recipes for little smokies. Tell me in the comments which one you'll be trying first!
Crockpot recipes
Bacon Wrapped Recipes
Pigs in a Blanket Recipes
Holiday Recipes
Even More Little Smokies Recipes
More appetizer inspiration
Here are a few more of my favorite appetizers for your next party, that DON'T involve cocktail sausages!