We've rounded up 20 recipes for little smokies that take these little cocktail sausages to the next level! Whether you need a quick appetizer or a crockpot dinner, these recipes have you covered.
Little smokies. Cocktail wieners. Cocktail franks. Mini sausages. Little weenies. Lit'l smokies. Whatever you call them, these little appetizers are a blank canvas for creating amazing appetizers and main dishes.
The vintage recipe that started this whole round-up, my Crockpot Little Smokies, is a true crowd pleaser. It has just three ingredients, and you can serve it straight from the crockpot. That's my kind of appetizer!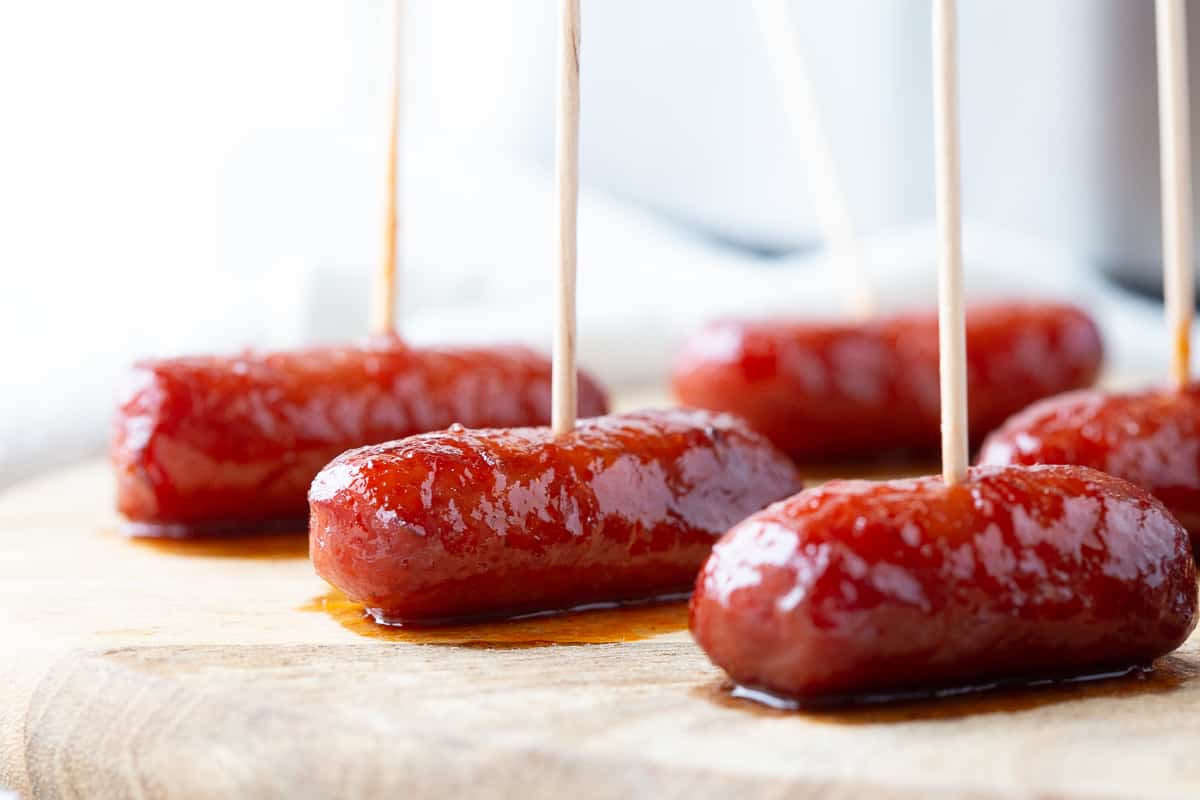 I knew there must be more fabulous little smokies recipes out there, so I put a call out to some of the very best food bloggers to send me their recipes. And these recipes do not disappoint!
We have lil smokies recipes with jelly, in a crockpot, wrapped in puff pastry to create pigs in a blanket, made into a wreath, smoked, glazed, in an instant pot, and so much more.
These recipes will inspire your next tailgate, holiday party, cozy gathering at home, happy hour, cocktail party, after school snack, or just a hankering for hot dogs!
Jump to:
What are little smokies?
Little smokies (a.k.a. lil smokies or lit'l smokies) are miniature cocktail sausages. They are fully cooked, and are made with pork and/or beef.
They are essentially miniature hot dogs, about 1.5–2 inches long.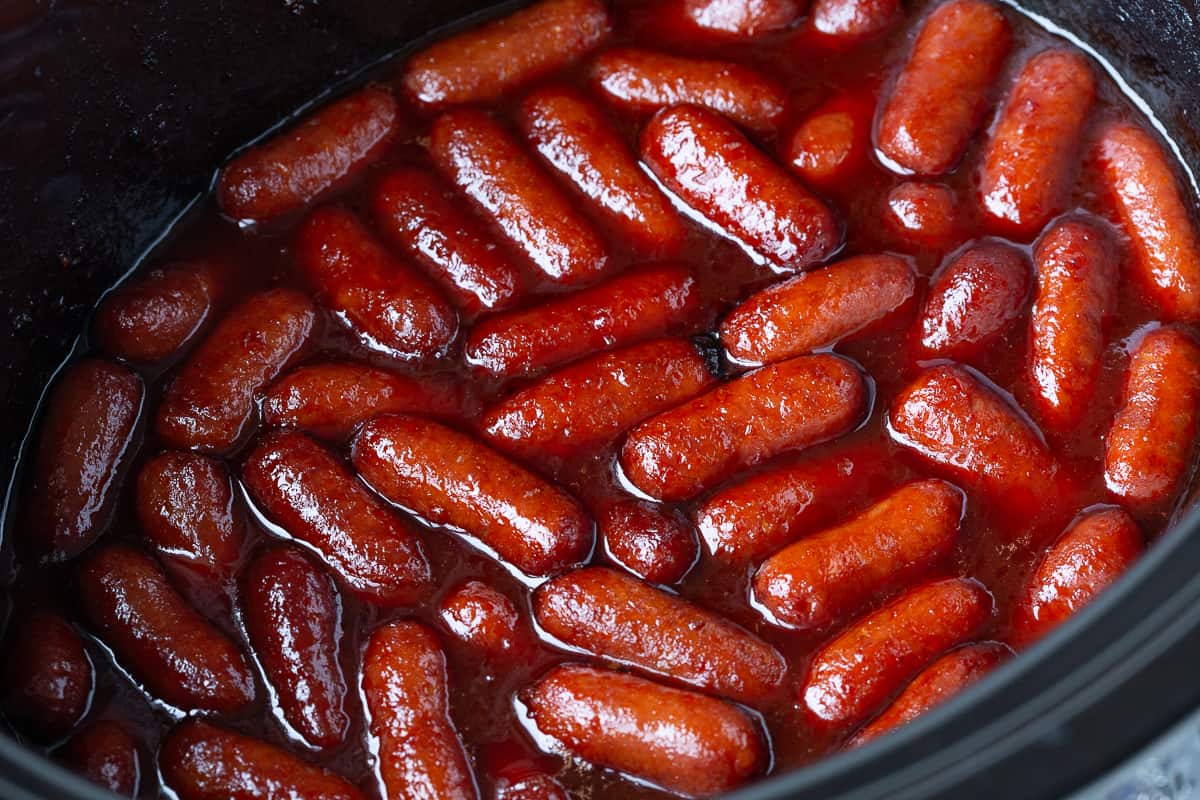 Frequently Asked Questions
Can you eat little smokies cold?
They are fully cooked, so they can be eaten cold.
Are lil smokies gluten-free?
Most brands of little cocktail sausages are gluten free. As always, check the label to be sure.
Are little smokies fully cooked?
Little smokies have been smoked, and are fully cooked. You can eat them straight out of the package if you really want to! As with all meat, keep them refrigerated until you're ready to eat them or cook with them.
Can you freeze lil smokies?
They can be frozen for up to 3 months after opening or 6 months if still in the package. After that, they can start to get freezer burn, as with most foods.
Best ways to prepare little smokies
There are numerous ways to heat these little cocktail sausages for eating. Here are the most popular:
Slow cooker (usually in a sauce)
On the stovetop in a skillet
Baked in the oven
In boiling water (similar to hot dogs)
Instant pot
So without further ado, here are the top 20 recipes for little smokies. Tell me in the comments which one you'll be trying first!
Crockpot recipes
Bacon Wrapped Recipes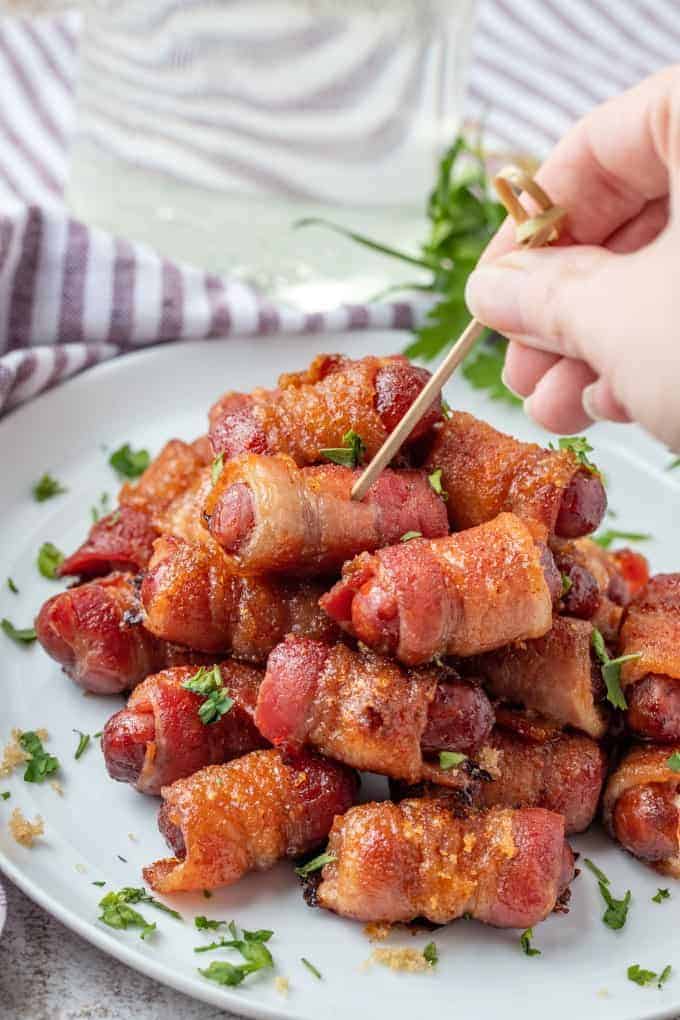 Brown Sugar Bacon Wrapped Smokies
A little sweet and a little spicy, these appetizers will fly off the platter!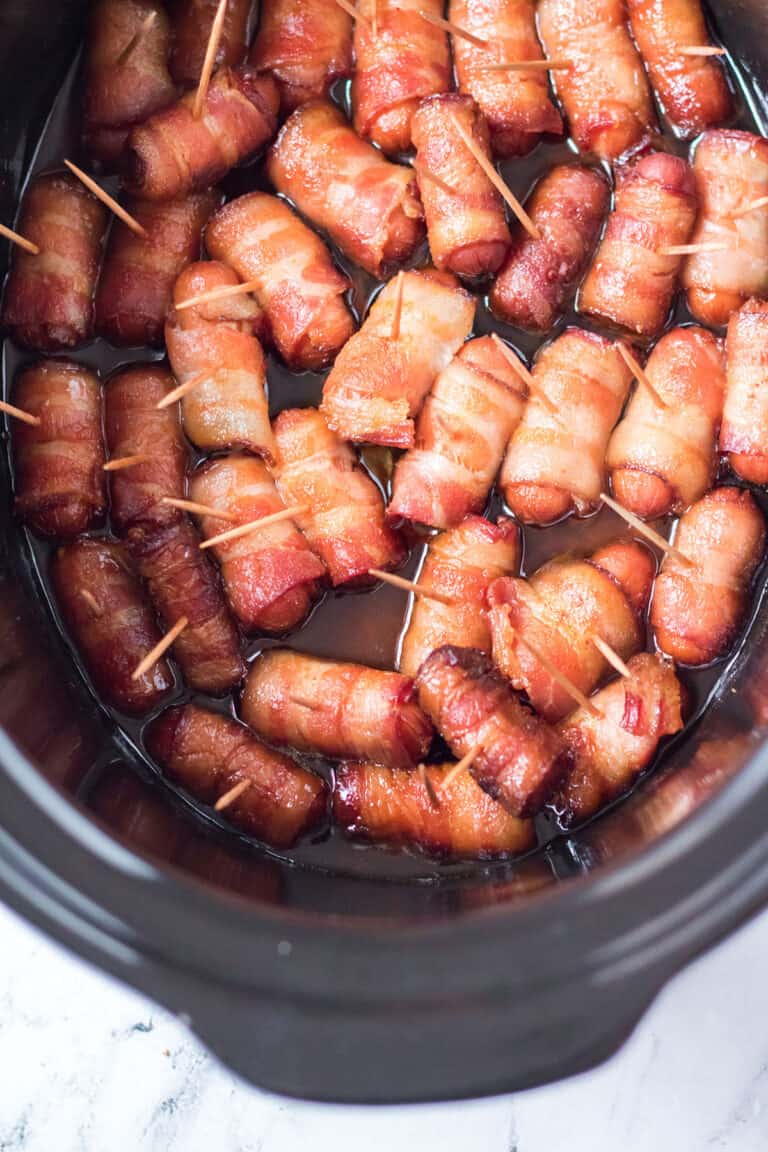 Slow Cooker Bacon Wrapped Little Smokies
You can make bacon wrapped smokies entirely in the slow cooker with this easy recipe.
Pigs in a Blanket Recipes
Holiday Recipes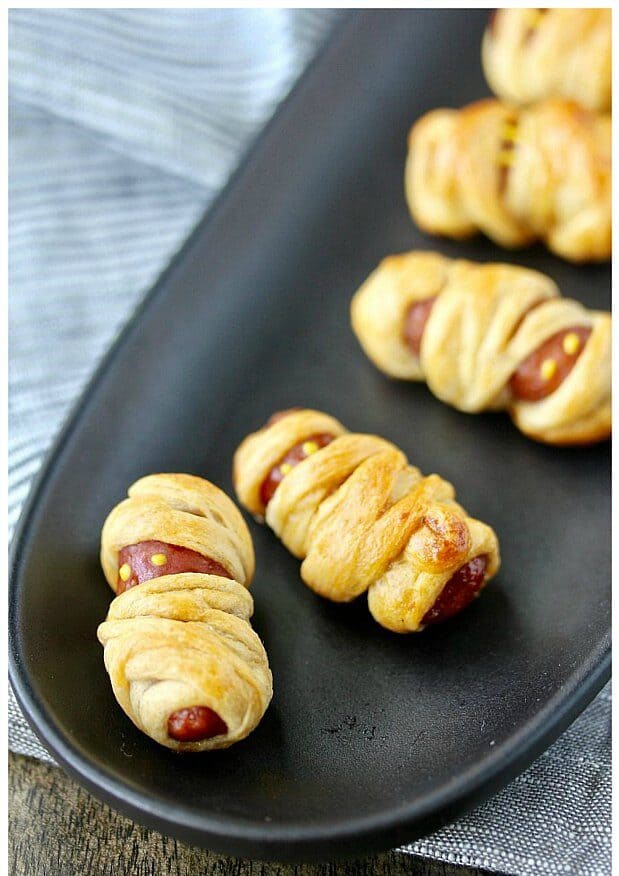 Mini Mummy Dogs
Cocktail sausages get all dressed up in strips of crescent rolls for this Halloween-inspired appetizer.
Even More Little Smokies Recipes
More appetizer inspiration
Here are a few more of my favorite hearty appetizers for your next party, that DON'T involve cocktail sausages!