You just need two ingredients and 10 minutes to make this decadent chocolate sauce. It's perfect for serving on top of ice cream!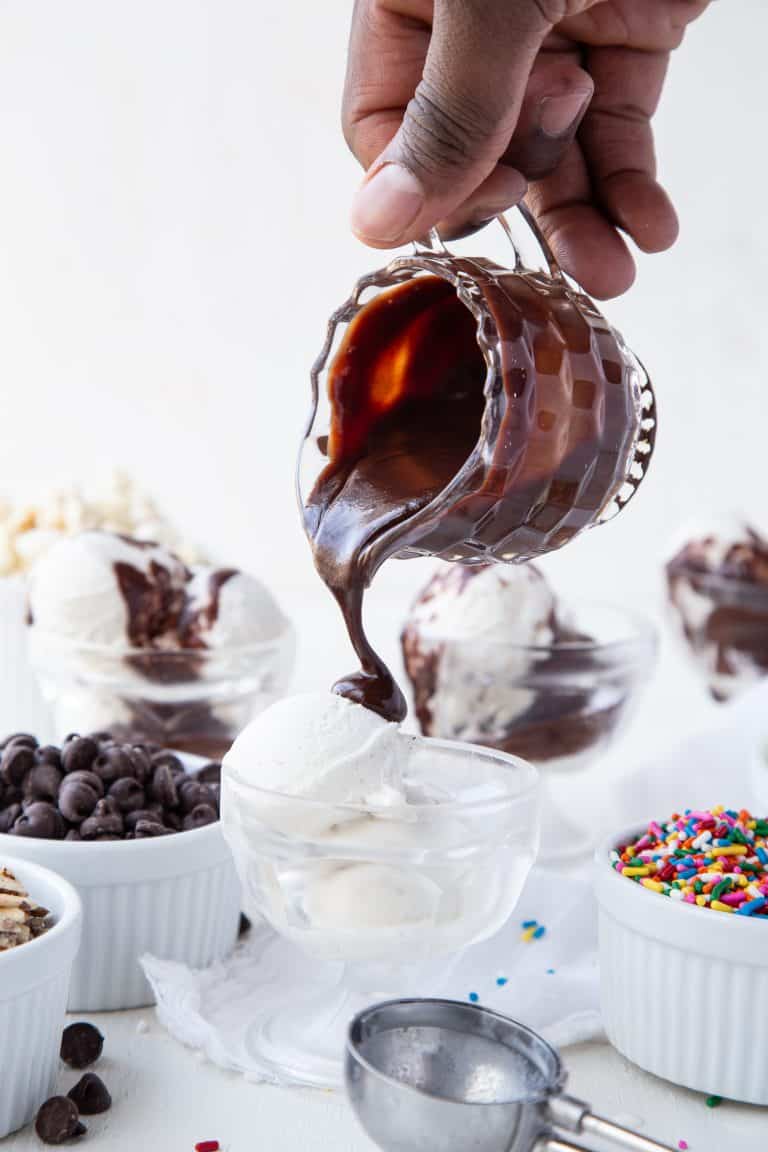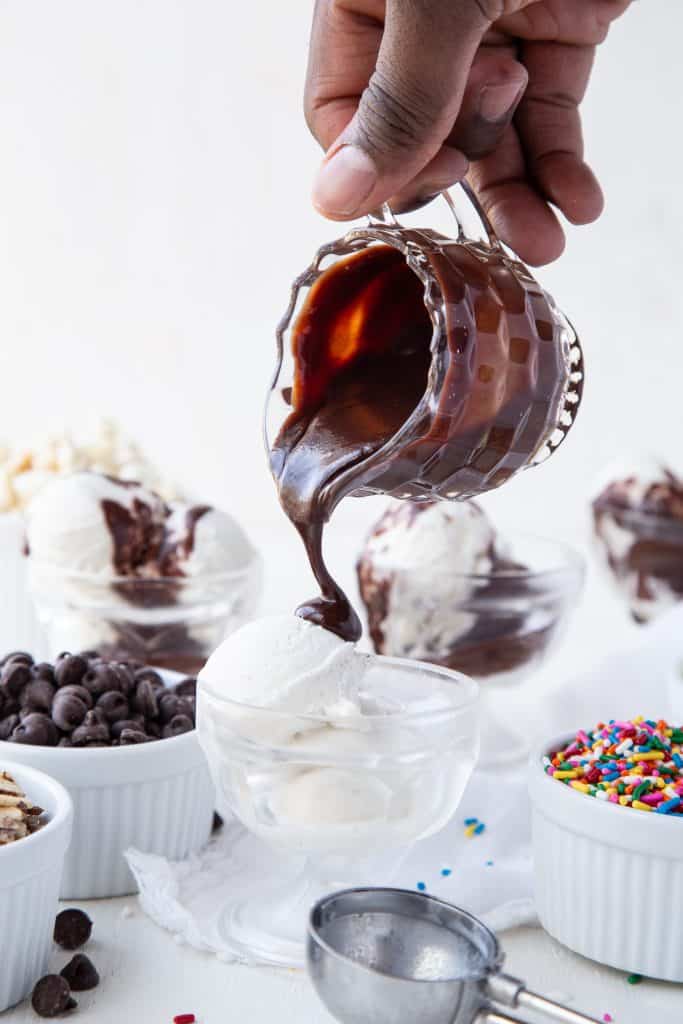 Ice cream is delicious, but a hot fudge sundae? Even more delicious! The warm/cold combination of hot fudge with ice cream is irresistible.
Add sprinkles and other toppings, and you have yourself a sundae.
This recipe for Homemade Hot Fudge takes just 10 minutes, and the end result will have you making sundaes on repeat all year long. It's also a great topping for Brownie Pie!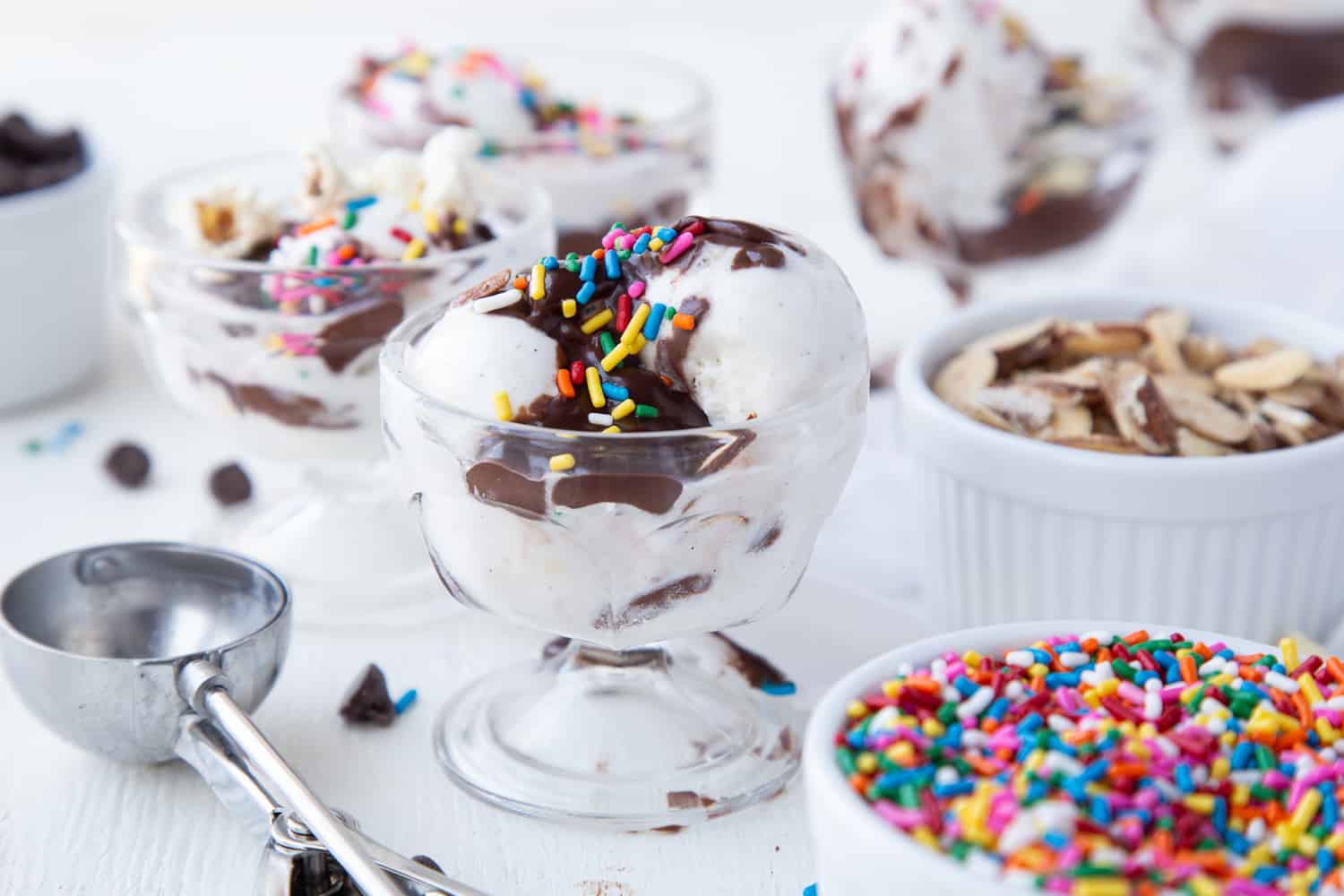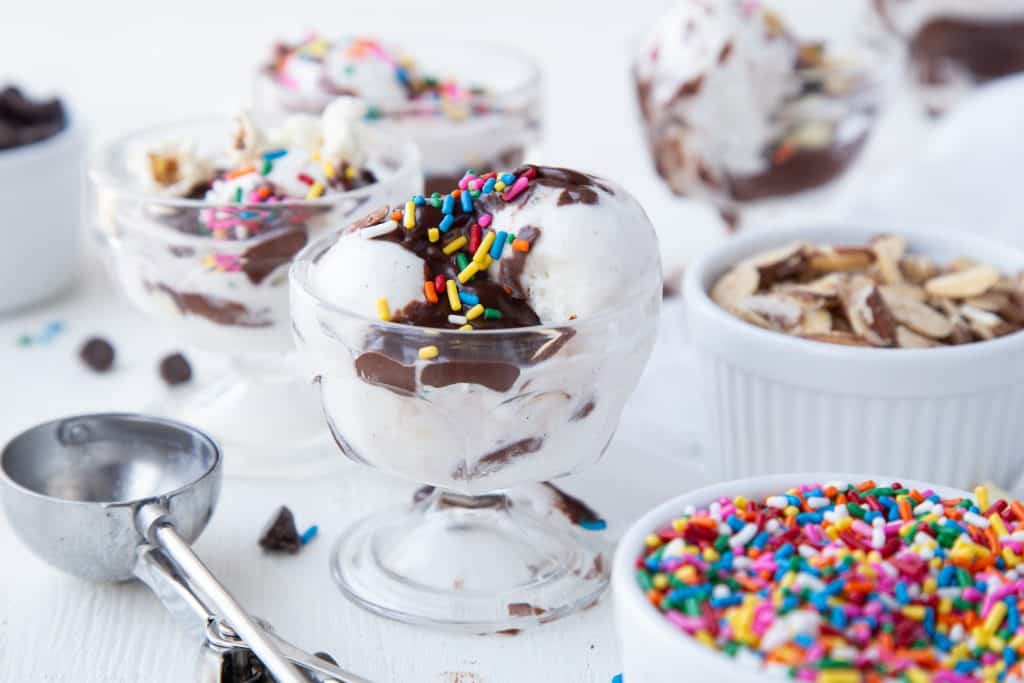 Ingredients for hot fudge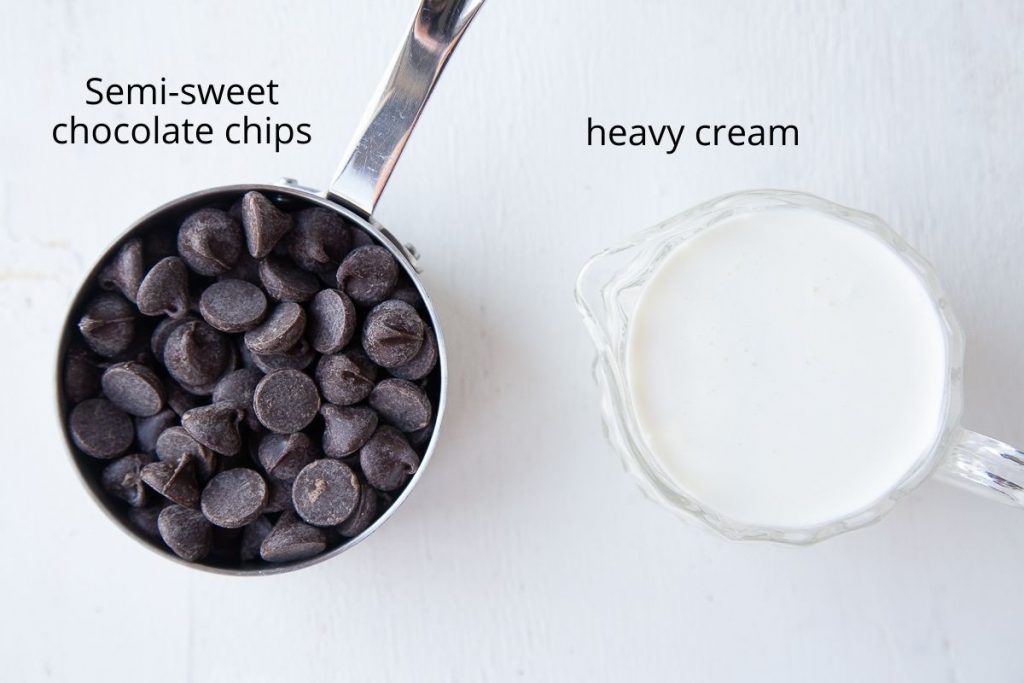 You'll need heavy cream (also called heavy whipping cream or just whipping cream).
You'll also need chocolate chips. I used semi-sweet, but you could use dark chocolate chips, bittersweet chips, or even white chocolate chips.
Step-by-step instructions
First, warm the cream in a saucepan over medium heat. Take it off the heat as soon as you see bubbles start to come up around the edges of the pan. Any further and the cream will begin to get a film on the top and overheat. We don't want that.
Pour the cream over the chocolate chips. Let sit for 3 minutes.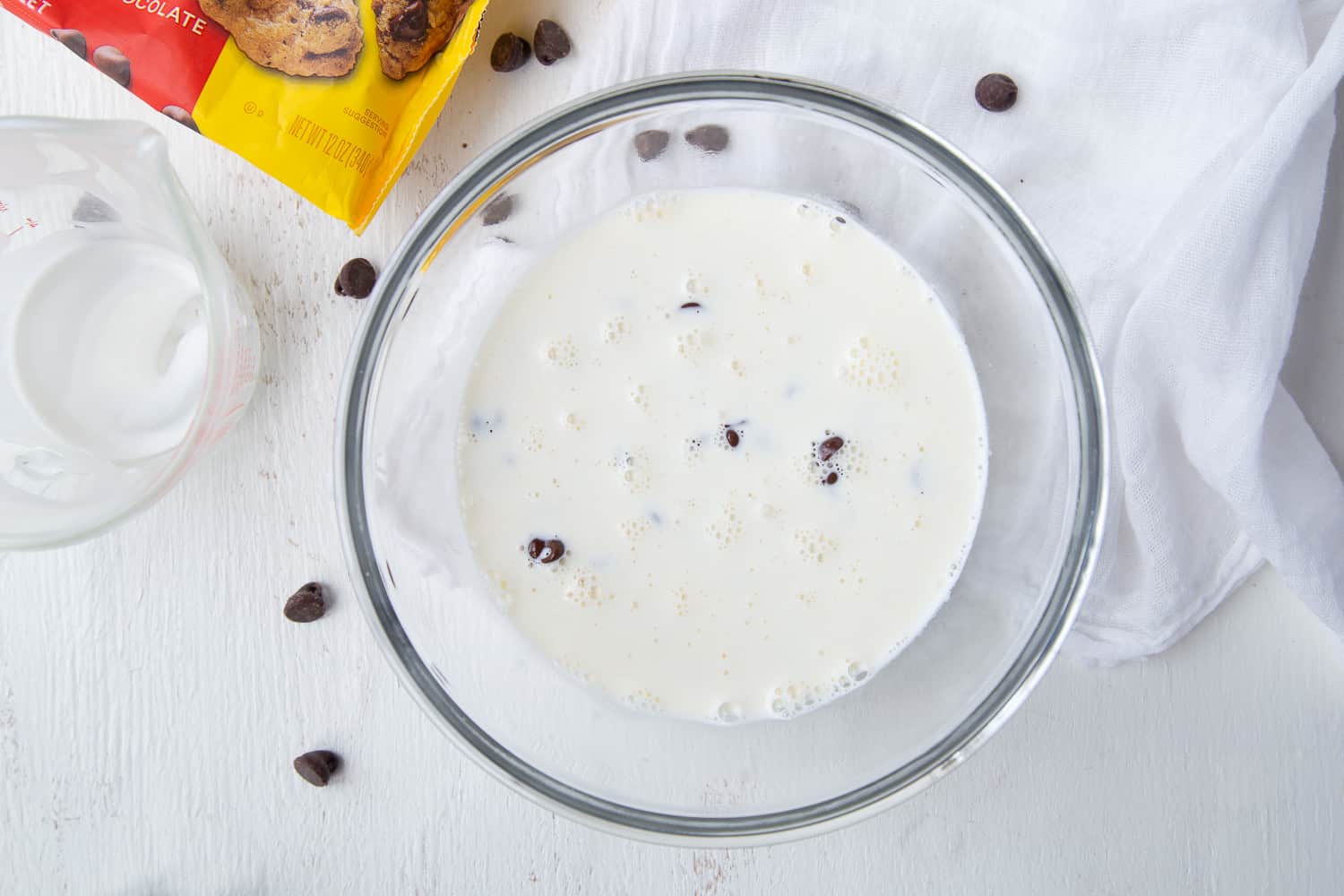 Whisk the mixture together, and your hot fudge is done!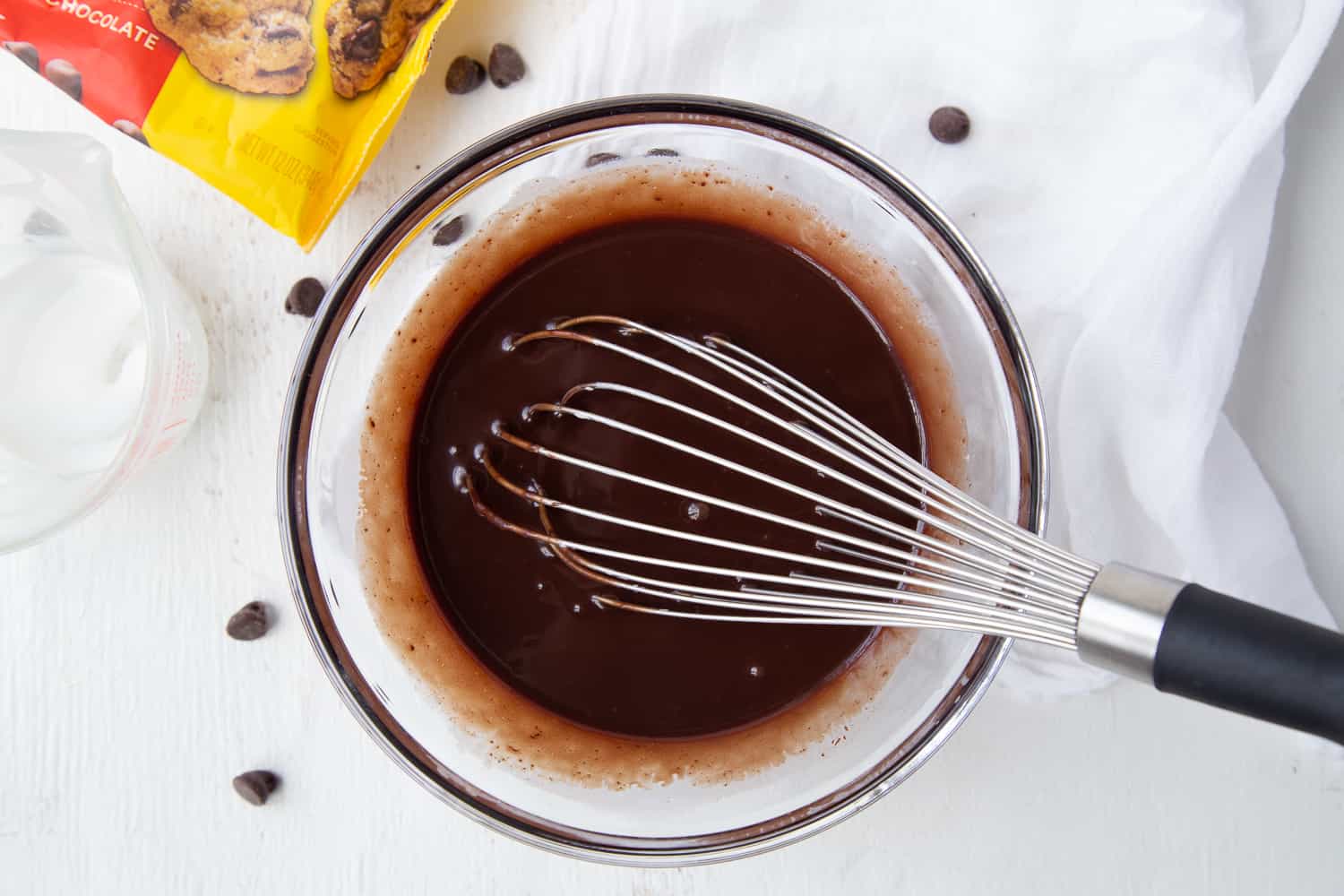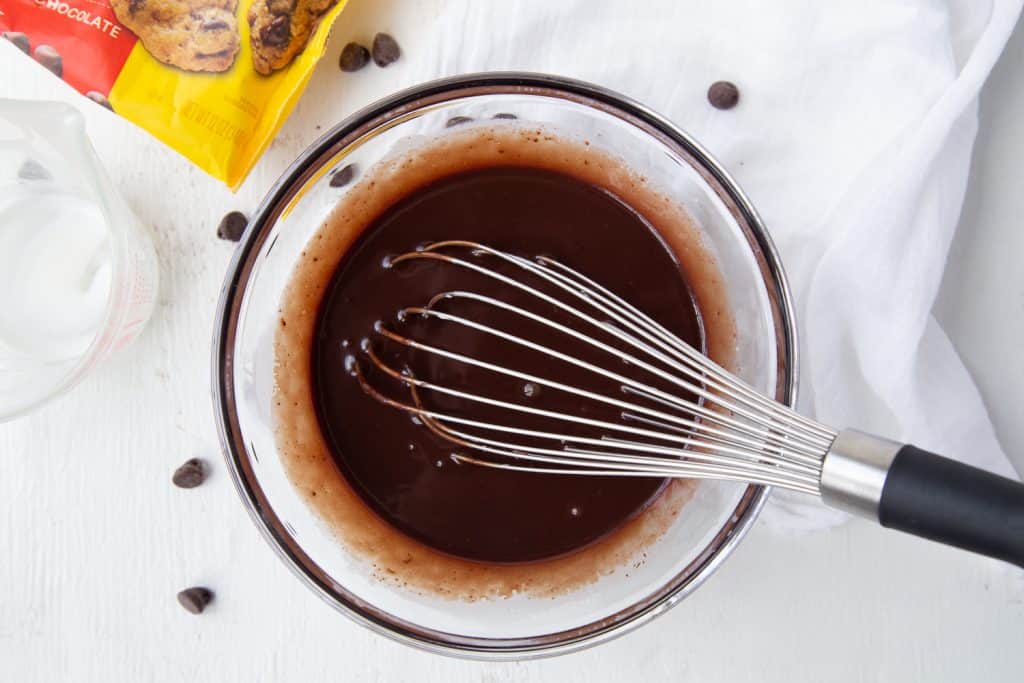 Sundae bar toppings
This is the fun part. Now it's time to make a hot fudge sundae! Use whatever you have in your pantry, such as:
Sprinkles
Chocolate chips
White chocolate chips
Kettle corn
Crushed potato chips
Chopped candy bars
Chopped nuts
Coconut
Marshmallows
Crushed/chopped cookies (like Oreos or Thin Mints!)
Maraschino cherries
Fresh fruit
Freeze dried fruit
My favorite topping is Honey Roasted Sliced Almonds
from Trader Joe's. They're a little sweet, a little salty, and they add the perfect crunch to a hot fudge sundae.
FAQs
Can I use a different kind of chocolate chip for this?
Yep! You could try dark chocolate chips, bittersweet chocolate chips, or white chocolate chips. Mini chocolate chips would work fine, too.
The fudge isn't runny enough. What can I do?
The sauce will harden slightly as it sits. To make it runnier, heat it in the microwave in 15 second intervals, stirring in between.
What do I do with the leftovers?
Place any leftover hot fudge in a tightly sealed jar, and place in the refrigerator. It will keep there for up to 2 months. To serve, place a few spoonfuls in another microwave-safe dish, and microwave in 15 second intervals, stirring in between, until warm and runny.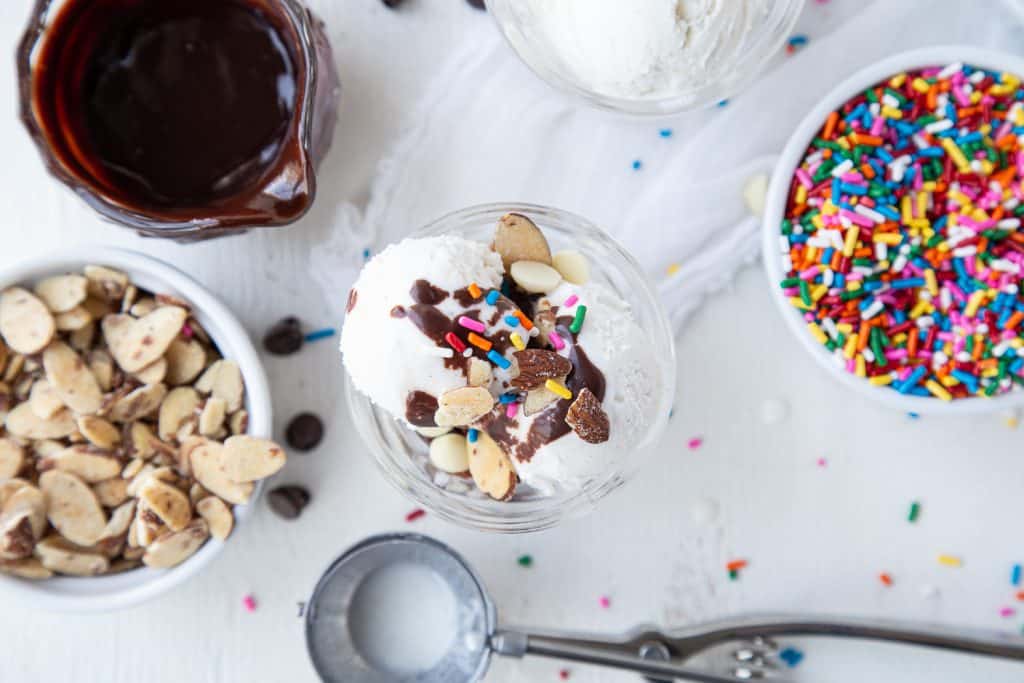 This recipe is perfect for an ice cream sundae party. Set out a variety of ice creams, toppings (see above for ideas), dishes, and spoons, and watch your guests dig in!
Need more ice cream inspiration? Check out this Mississippi Mud Pie. It's a summer staple for our family!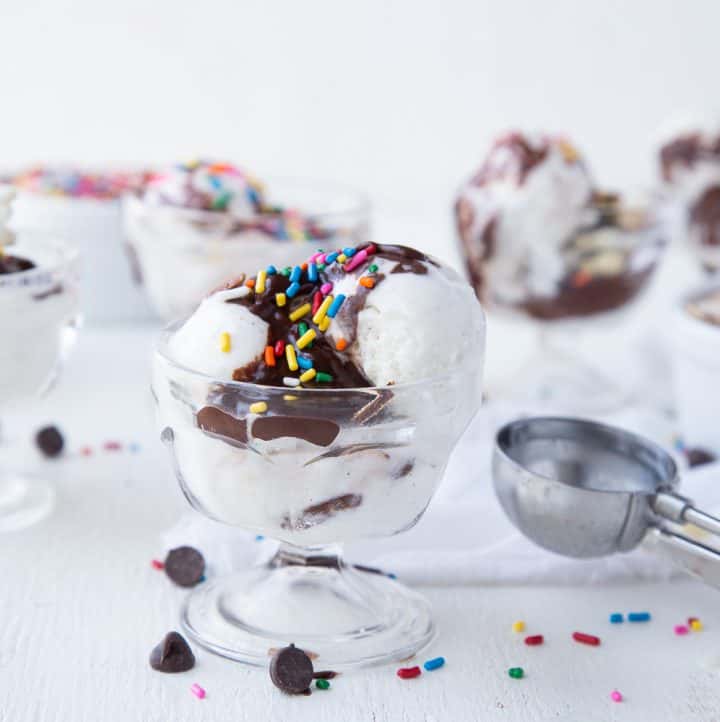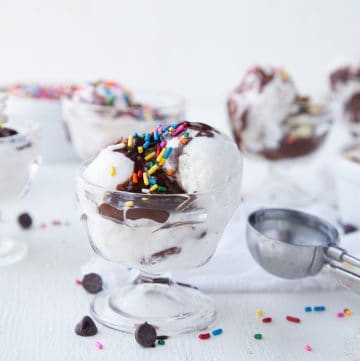 Homemade Hot Fudge
Use your favorite chocolate chips here—semisweet, dark, bittersweet, white. They're all delicious!
Ingredients
⅔

cup

heavy cream

1

cup

semi-sweet chocolate chips
Instructions
Place heavy cream in a small saucepan over medium heat. Heat just until the cream starts to bubble slightly at the edges of the pan. Remove from the heat.

Place the chocolate chips in a heat-safe bowl. Pour the warm cream over the top. Let sit for 3 minutes, then whisk together.
Notes
The hot fudge will harden as it sits. To make it runny again, microwave it in 15 second intervals, stirring in between. This will keep in the refrigerator (in a jar with a lid) for up to 2 months. To change things up, make this recipe with dark chocolate chips or bittersweet chocolate chips instead. White chocolate chips would be delicious, too!
Nutrition
Serving:
2
tablespoons
Calories:
98
kcal
Carbohydrates:
9
g
Protein:
1
g
Fat:
6
g
Saturated Fat:
4
g
Cholesterol:
12
mg
Sodium:
14
mg
Fiber:
1
g
Sugar:
7
g
This post contains affiliate links. Thank you for reading GiftofHospitality.com and helping me to provide quality content.