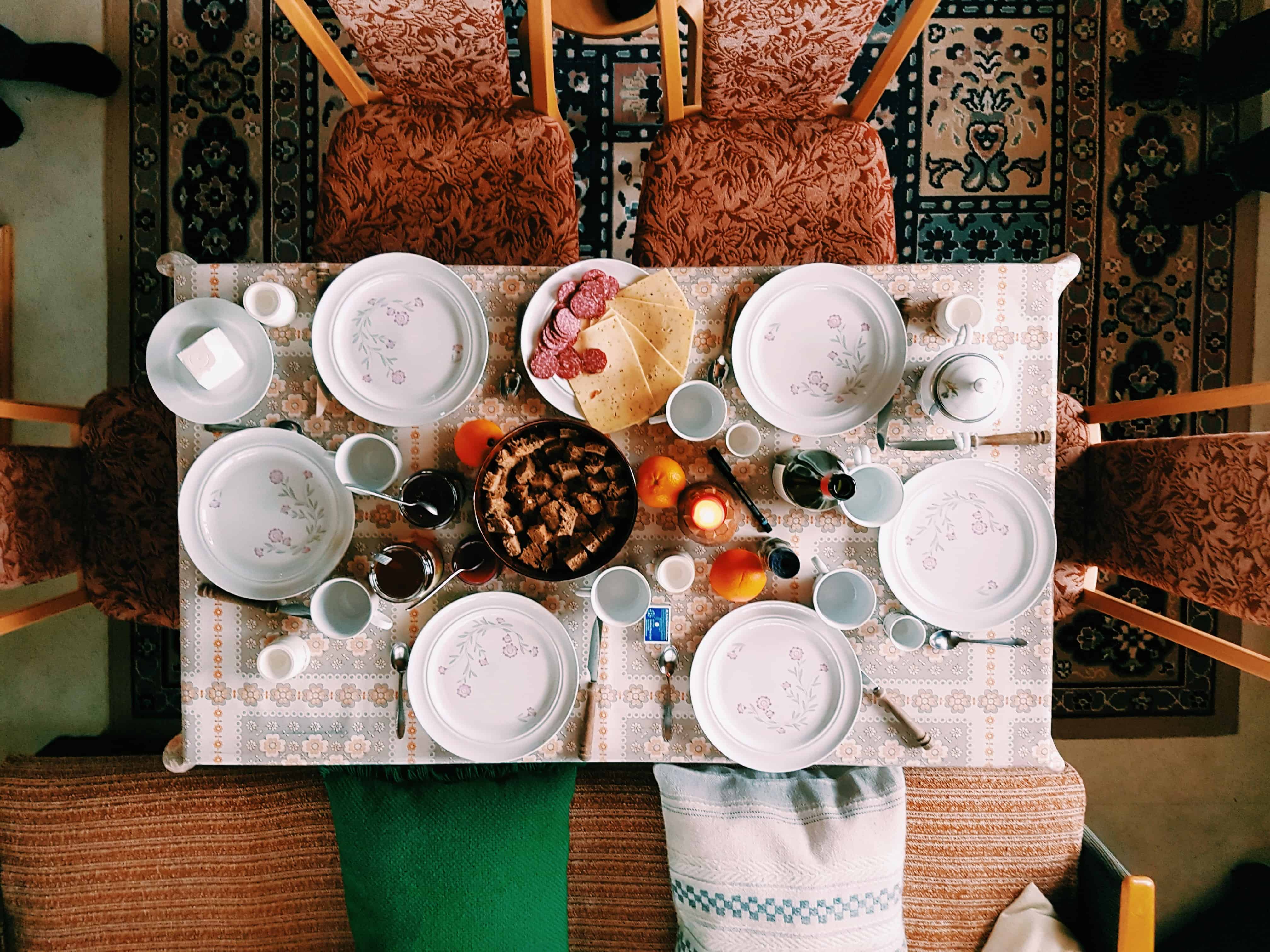 Before I define the gift of hospitality, it may help to point out what life would look like without hospitality.
You would never stop over to a friend's house for a meal. There would be no Thanksgiving dinners with family gathered around a big table.
You wouldn't have a place to stay when visiting a new city, nor anywhere to eat. In fact, there wouldn't be any hotels or restaurants.
You'd never enjoy a beverage with your neighbors on the back deck. In other words, it would be a sad, lonely world without hospitality!
It's also helpful to think of hotels and restaurants as a starting point toward understanding hospitality. You don't know anyone there, but they welcome you in, serve you food and beverage, attend to your needs, give you a room full of amenities to enjoy, and a bed to rest in overnight.
Granted, you pay them to do that. And that is where the hospitality industry and the gift of hospitality differ.
When a Christian uses their gift of hospitality, they aren't expecting payment. No return favor is needed. They are serving others without need for an exchange, and they do so joyfully.
They do this because they have what's called a spiritual gift.
Spiritual gifts
Below are three Bible passages that describe spiritual gifts. There are few more, but these are the most commonly used passages.
1 Corinthians 12: 8–10 NIV
To one there is given through the Spirit a message of wisdom, to another a message of knowledge by means of the same Spirit, to another faith by the same Spirit, to another gifts of healing by that one Spirit, to another miraculous powers, to another prophecy, to another distinguishing between spirits, to another speaking in different kinds of tongues, and to still another the interpretation of tongues.
Romans 12: 6–8 NIV
We have different gifts, according to the grace given to each of us. If your gift is prophesying, then prophesy in accordance with your faith; if it is serving, then serve; if it is teaching, then teach; if it is to encourage, then give encouragement;if it is giving, then give generously; if it is to lead, do it diligently; if it is to show mercy, do it cheerfully.
1 Peter 4:9–10 NIV
Offer hospitality to one another without grumbling. Each of you should use whatever gift you have received to serve others, as faithful stewards of God's grace in its various forms.
In addition to wisdom, knowledge, faith, healing, prophesying, serving, and others listed above, hospitality is a spiritual gift. It is given by the Holy Spirit, by God's grace, and it's used to serve others. Each Christian is given a different gift, and that is what enables the church to function and care for the needs of its members.
The gift of hospitality
You may know someone (possibly yourself!) who has this gift of hospitality.
They often host people for a meal, or invite a group of people over to watch the game. They perhaps made you feel welcome on your first day on the job and showed you where the coffee machine and office supplies were.
They introduced themselves to you at a party or at church, and took a moment to get to know you a little better. They invited you in when you had nowhere to go, whether for an afternoon or for a few weeks (or months!).
If the answer is yes to several of these questions, this person may very well have the gift of hospitality.
Questions to ask
Here are a few questions to ask yourself to determine if you may have the gift of hospitality:
Do you enjoy inviting people into your home for a meal?
Do you have a knack for making people feel welcome, whether that's in your own home, at church, at work, or elsewhere?
Do people feel comfortable stopping by your home unannounced?
Are you able to anticipate the needs of guests and strangers?
Do you joyfully provide for the needs of your guests?
Is your home open to people who might need a place to stay while passing through?
The gift of hospitality can be used in many forms. Here's a post that I did on various uses of hospitality, and what that looks like.
Background
It is important to note that the Bible passages above were written in Greek. The Greek word for hospitality is "philoxenia", which translates, "love of strangers." In the time that the Bible was written, it was much more common to invite a stranger into your home. Inns were scarce, and travel was long by foot.
The trip from Nazareth to Bethlehem, for example, was 80 miles (that's the route that Mary and Joseph took right before Jesus was born). So understandably, people in Jesus' time would have needed a place to stay as they traveled. Housing complete strangers for a night was common.
Hospitality today
Even with that context, the translation of "love of strangers" still applies to us today.
If we only love our family and friends, and people who are like us, what kind of love would that be? That kind of love is easy, and it's a love that is often repaid.
When we entertain a stranger, however, there's a very real possibility that the guest may not be able to pay us back.
When we open our homes, and give our time and resources away joyfully to make others feel welcome, that's when we're using the gift of hospitality.
It's living thoughtfully and generously toward others to ensure they feel welcome, included, and loved.
I would love to hear your thoughts in the comments below:
Do you have the gift of hospitality or know someone who does?
How have you seen it at work to bless others?
How have you been blessed by it yourself?
Related posts