These Thanksgiving menu ideas for six people are perfect for a small Thanksgiving gathering.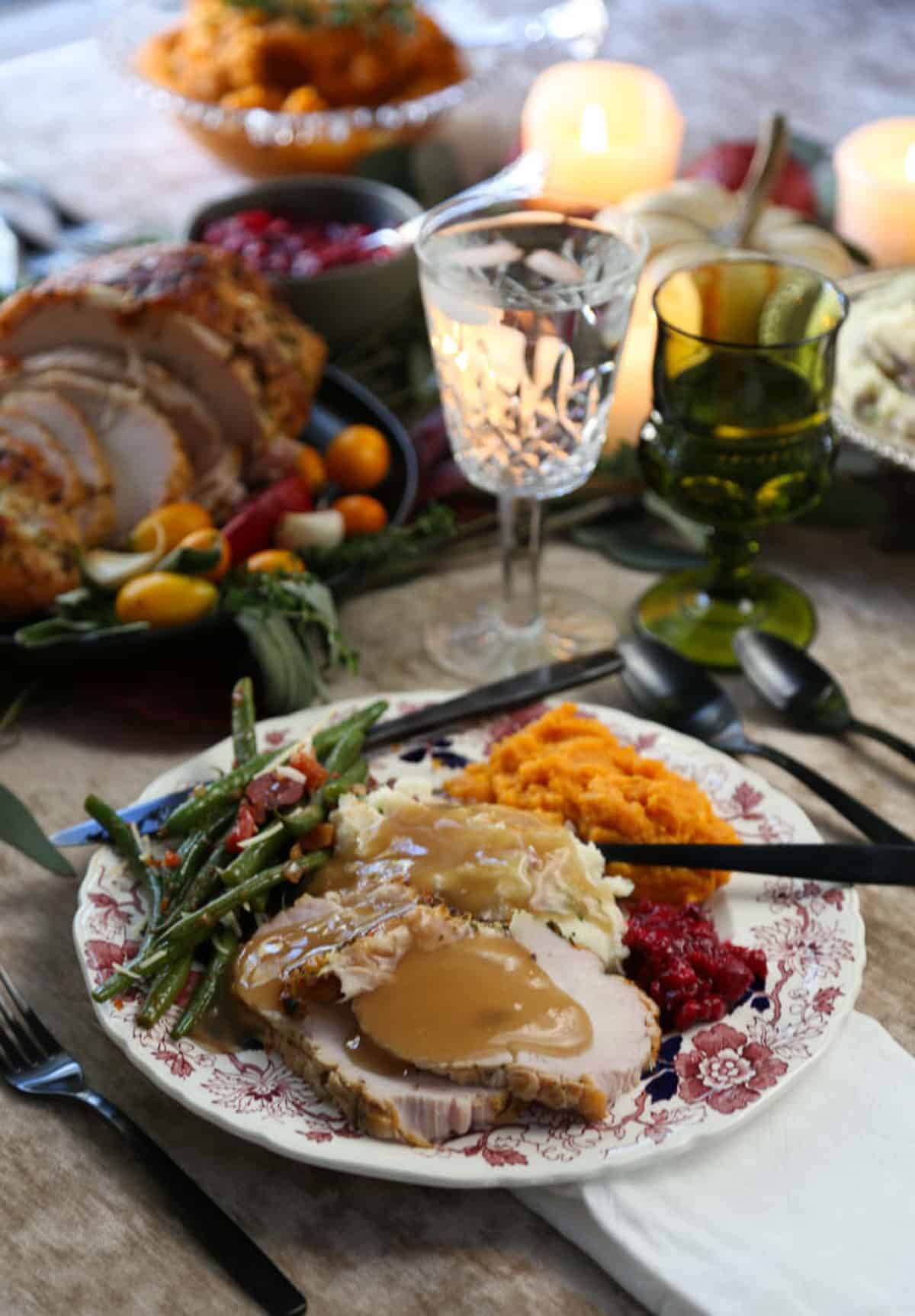 I love how the question, "What are you doing for Thanksgiving?" can spark interesting conversation. Just this year, I've heard about cherished traditions, tales of crazy family dynamics, and even had the chance to invite someone to our own Thanksgiving table.
Some sit around a table of 30+, and some sit at smaller tables. These Thanksgiving Dinner Menu Ideas for 6 people are geared toward the smaller, more intimate gatherings.
These recipes are dishes that my family and friends have adored, some even for several decades. I hope yours will too.
Turkey
Turkey breast is an excellent choice for smaller gatherings.
Boneless turkey breasts are typically 4–5 lbs each, and bone-in turkey breasts are typically 8–10 lbs each.
Here are two of my favorite recipes for turkey breast:
Bone-In Turkey Breast with Lemon and Herbs (this one is NOT brined)
Olive Oil & Herb Roasted Turkey Breast (this one IS brined, and is pictured below)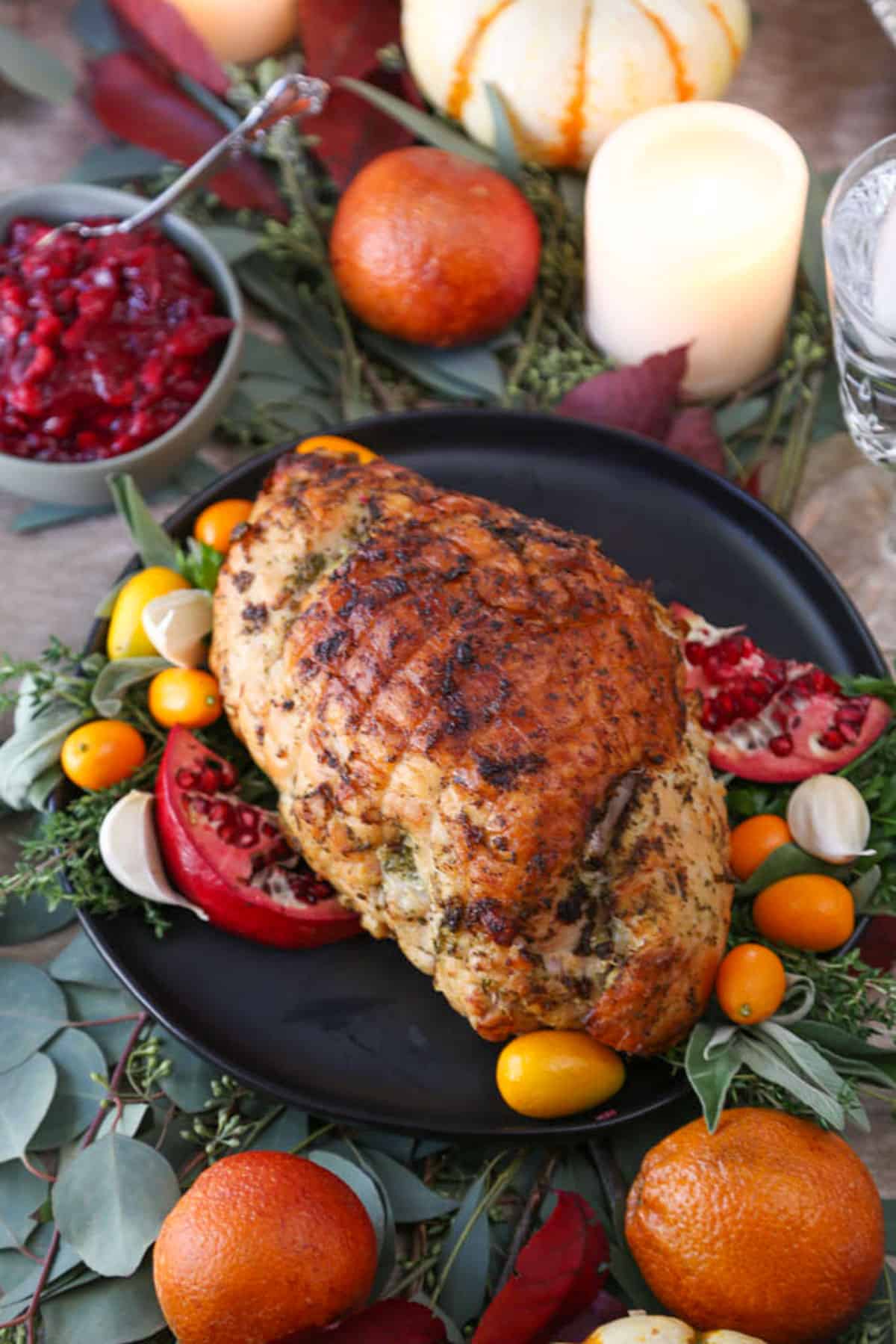 Potatoes
Potatoes are a must-have at Thanksgiving! Whether you do white potatoes or sweet potatoes, or both, they complement the turkey really nicely.
Roasted Garlic Buttermilk Mashed Potatoes are a classic—simple creamy mashed potatoes with butter, buttermilk, and oven-roasted garlic. The buttermilk gives them a delicious flavor, though you can use regular milk if you prefer.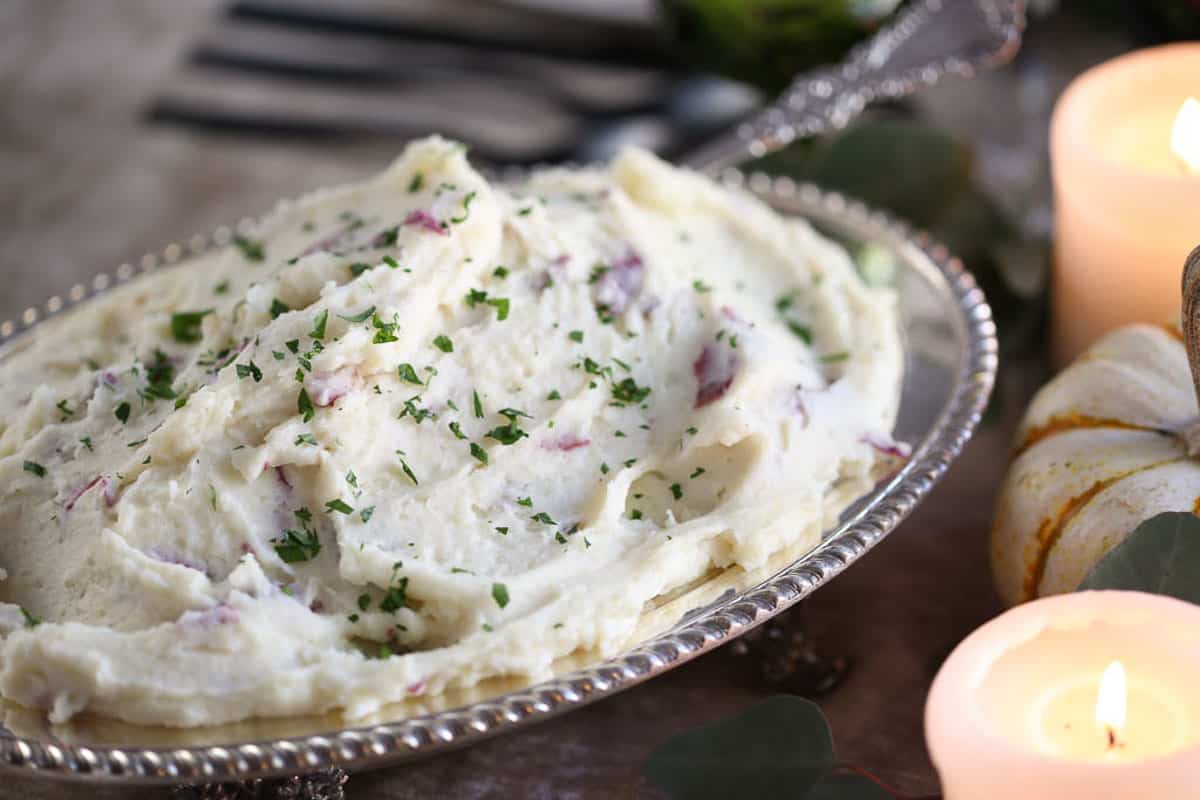 Savory Mashed Sweet Potatoes with Olive Oil, Thyme, and Parmesan are a fun twist on sweet potatoes.
Unlike typical casseroles with brown sugar and marshmallows, these are savory and flavored with a good quality olive oil and fresh thyme.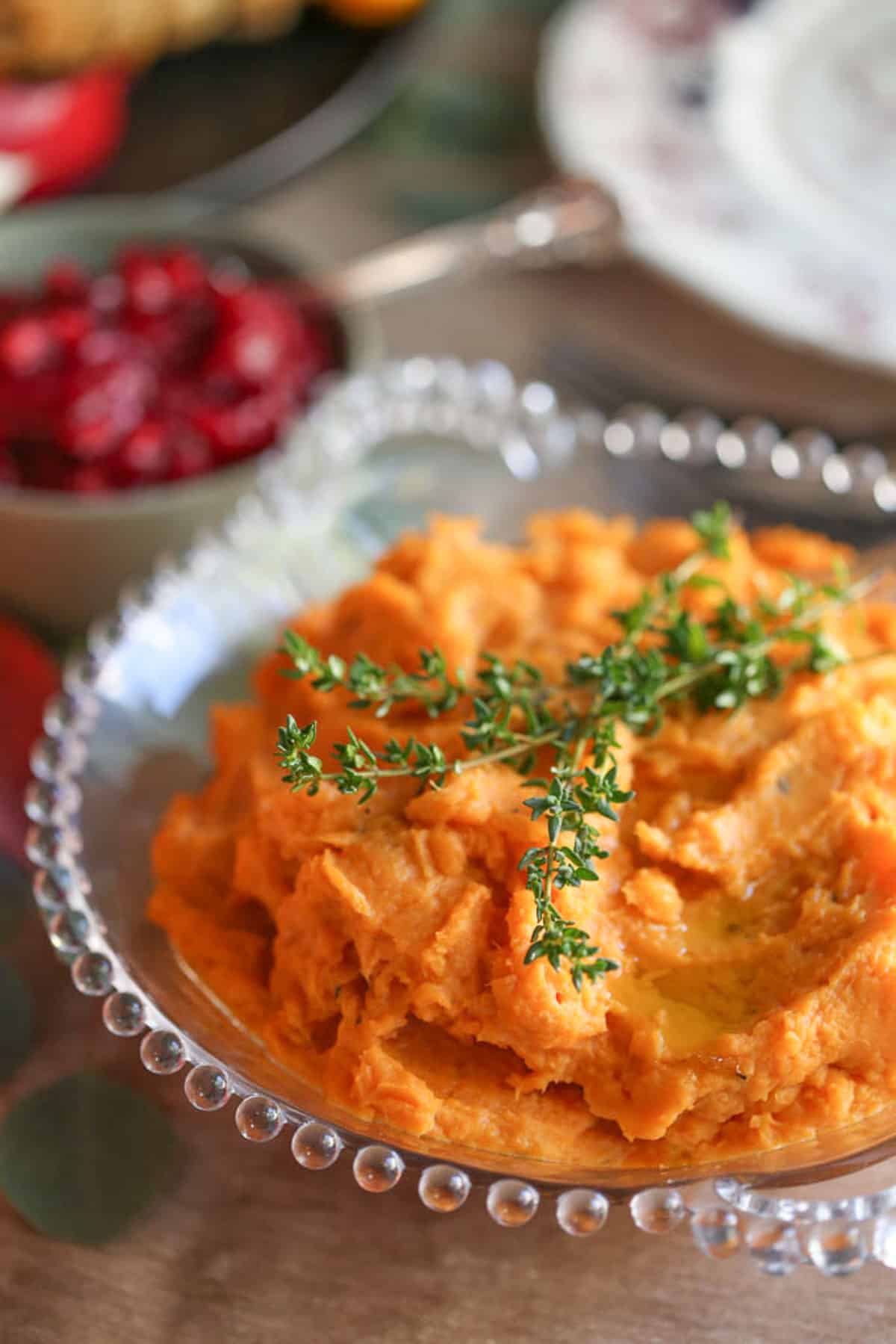 This recipe for Mashed Potato Casserole technically serves 8 people, but mashed potatoes reheat really nicely as leftovers!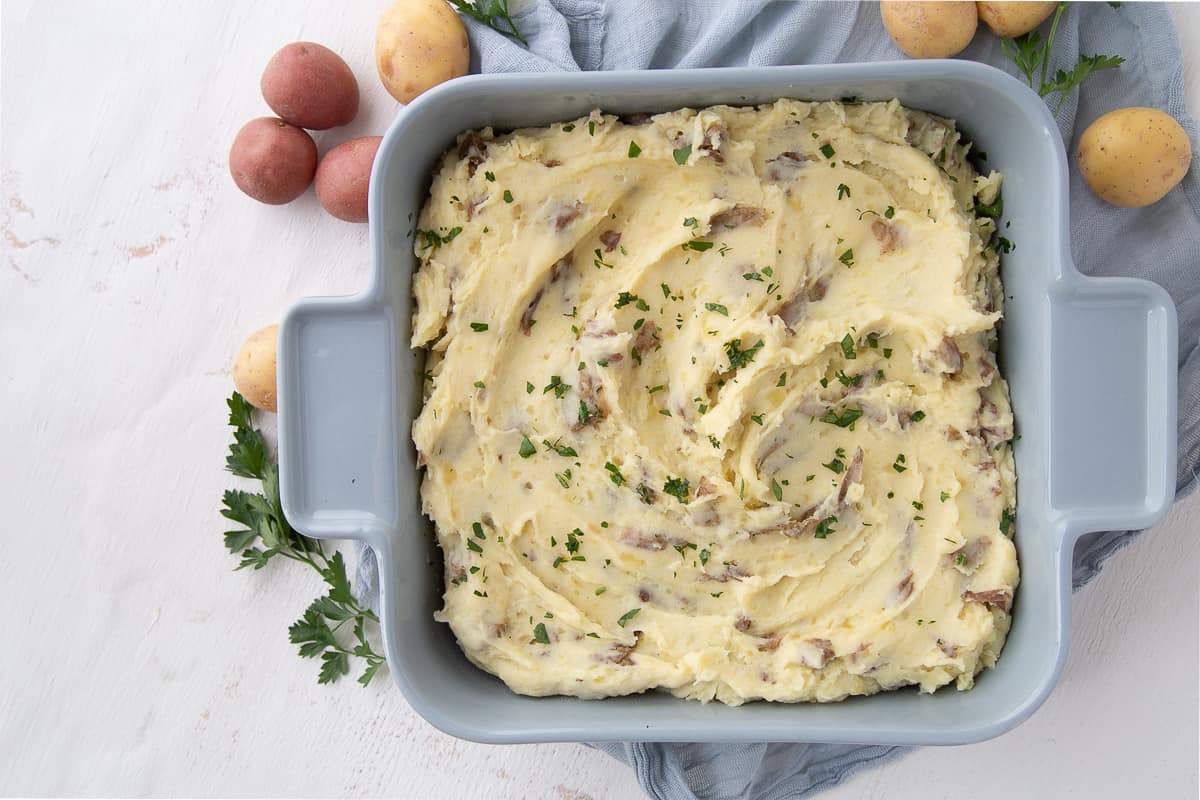 Mashed Sweet Potatoes with Spiced Pecans are less-sweet than a traditional sweet potato casserole. They're made with maple syrup and topped with oven roasted pecans.
Hint: double the pecans recipe and keep them for snacking—they are seriously irresistible!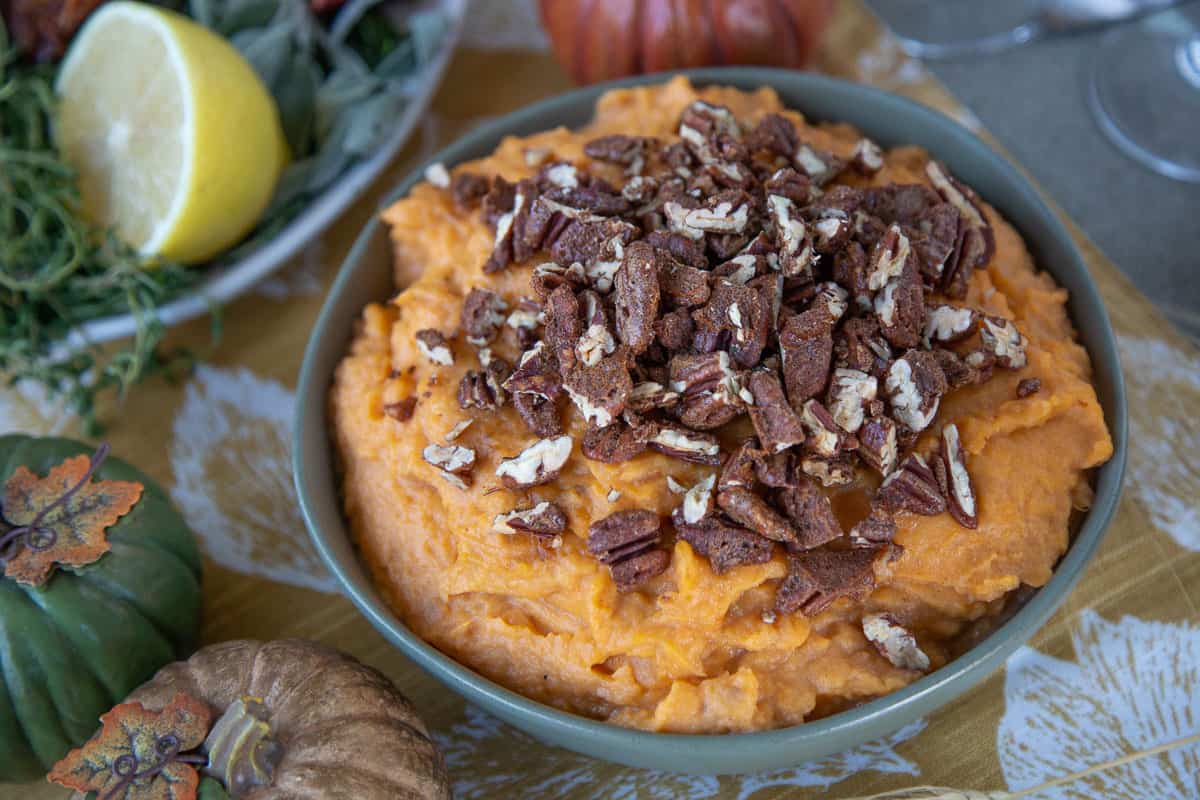 Finally, it wouldn't be Thanksgiving in many households without a traditional Sweet Potato Casserole with Pecans, made with lots of brown sugar and topped with a pecan crumble. You can also substitute marshmallows for the topping if you prefer!
This recipe serves 10–12 people, so you'll want to cut all of the ingredients in half, and bake it in an 8×8 inch baking dish.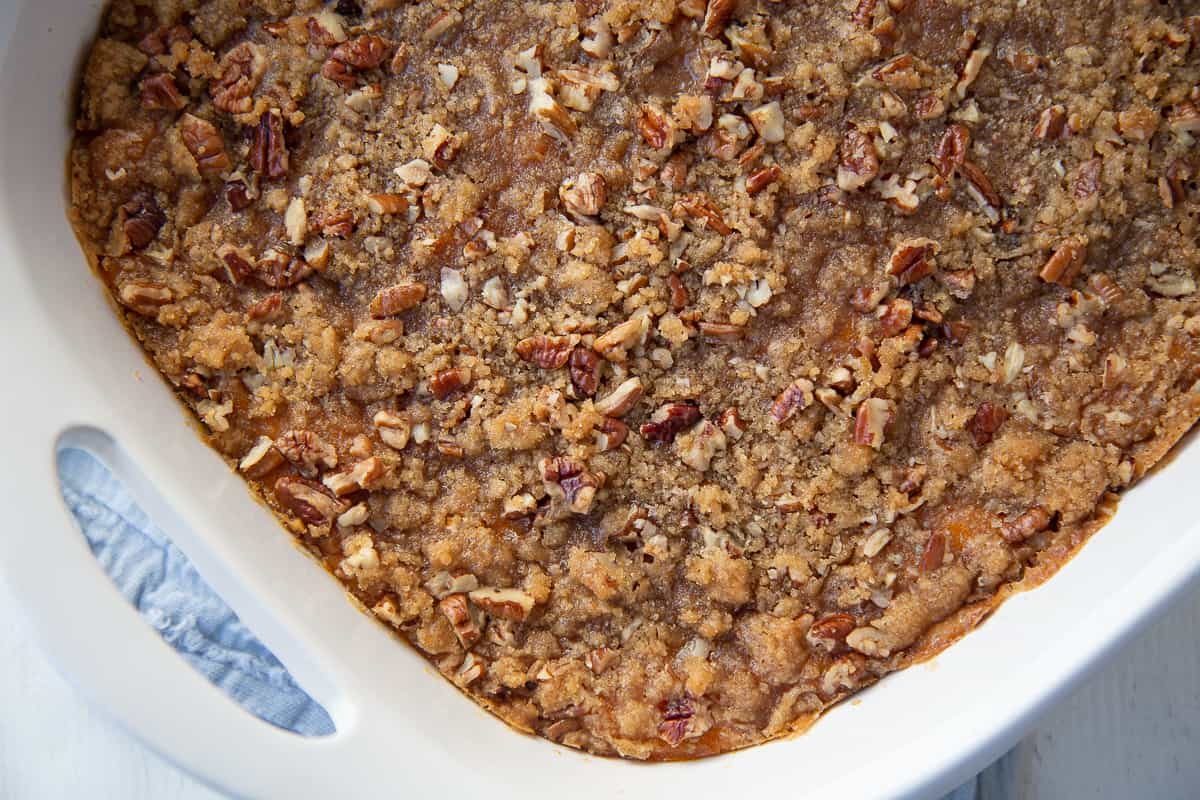 Vegetables
It's not Thanksgiving without green beans of some kind!
Easy Green Bean Casserole is a classic—it's a riff on the recipe from the Campbell's soup can, and it only has 4 ingredients. It's the perfect size for 6 people!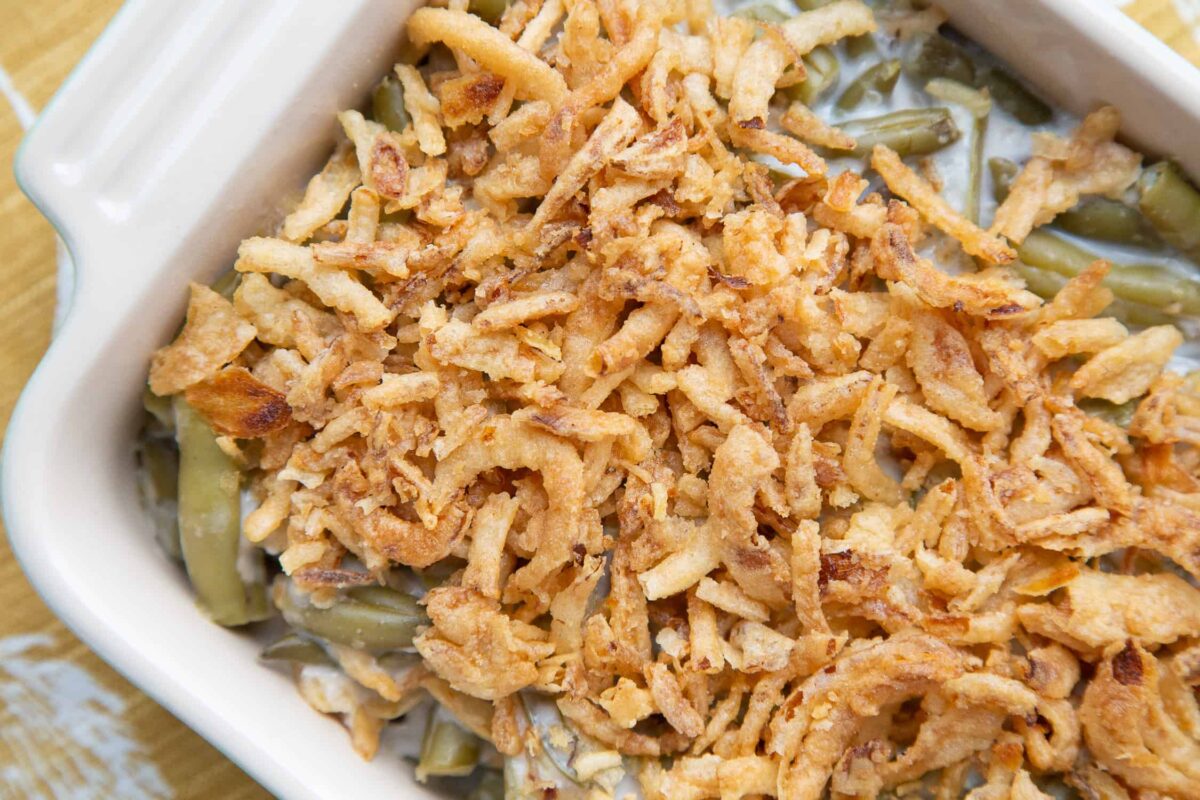 Italian Stovetop Green Beans are a lighter spin on green beans. These are loaded with tomatoes and olives, and topped with shredded parmesan cheese.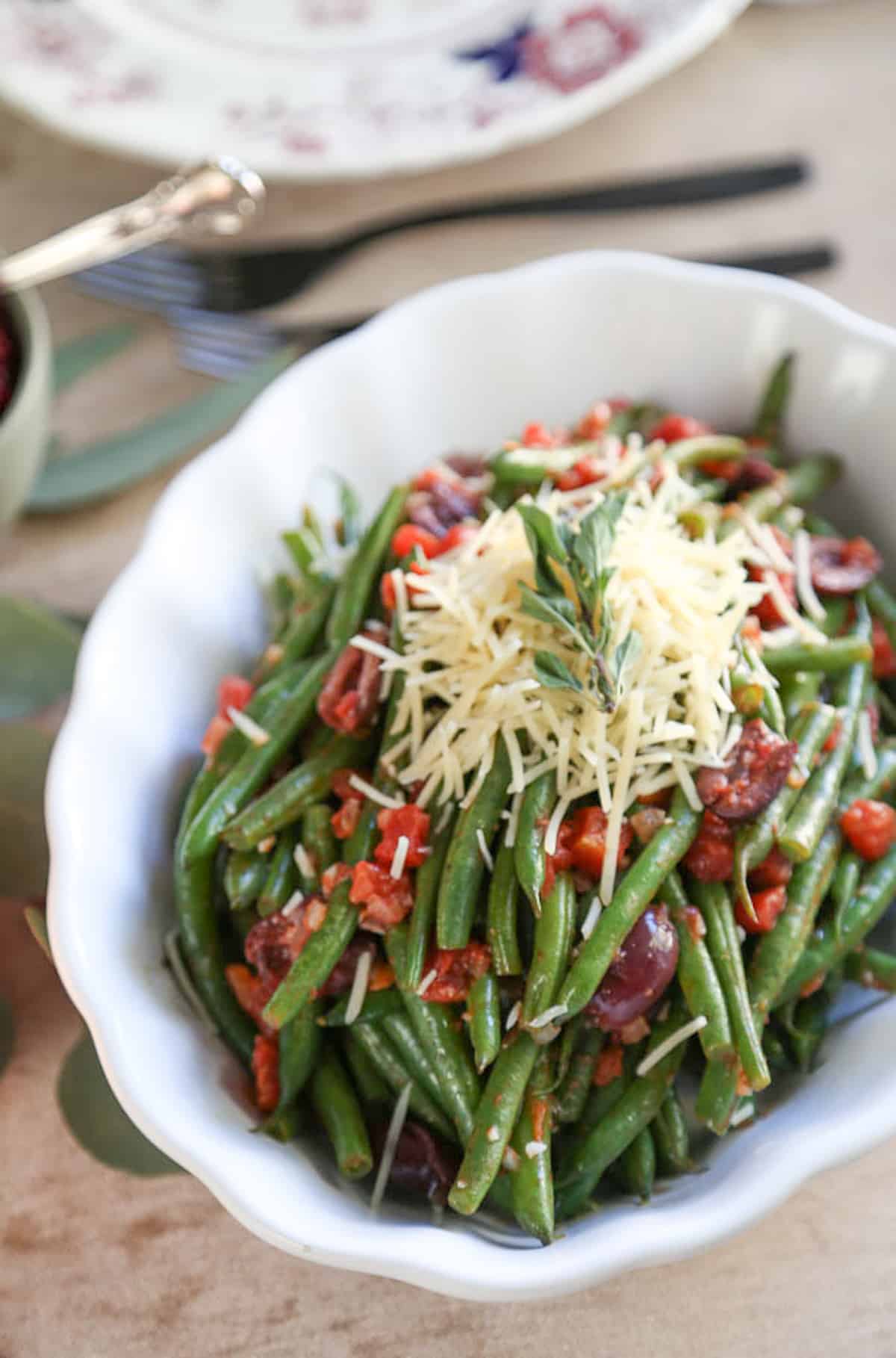 Corn is another mainstay on the Thanksgiving dinner table.
Creamed Corn Casserole is made with Jiffy mix and cream-style corn. It's a classic dish that everyone loves.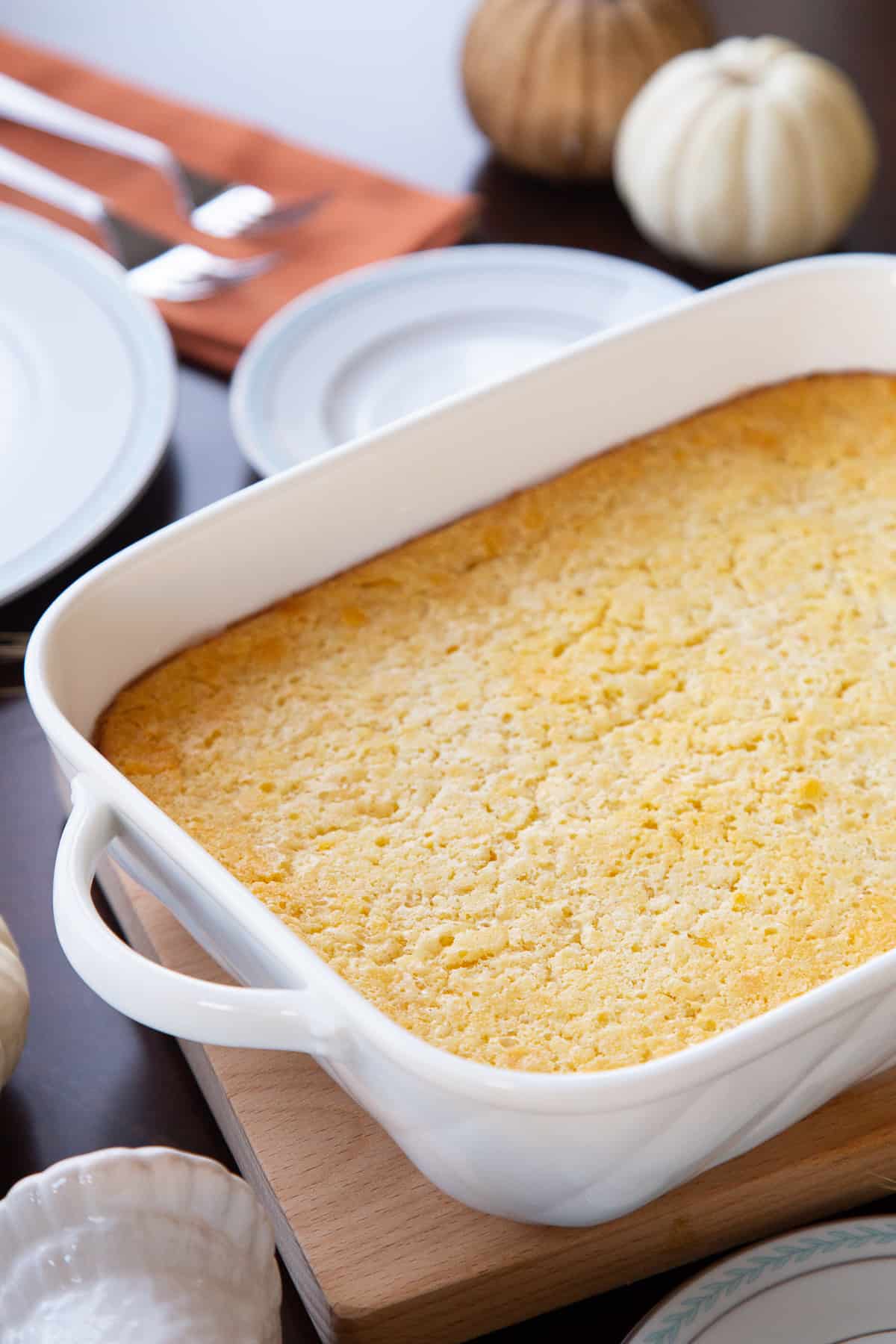 Cheese lovers will ADORE this Cheesy Corn Casserole, made with cream cheese and Swiss cheese. It's seriously cheesy, and tastes like mac & cheese!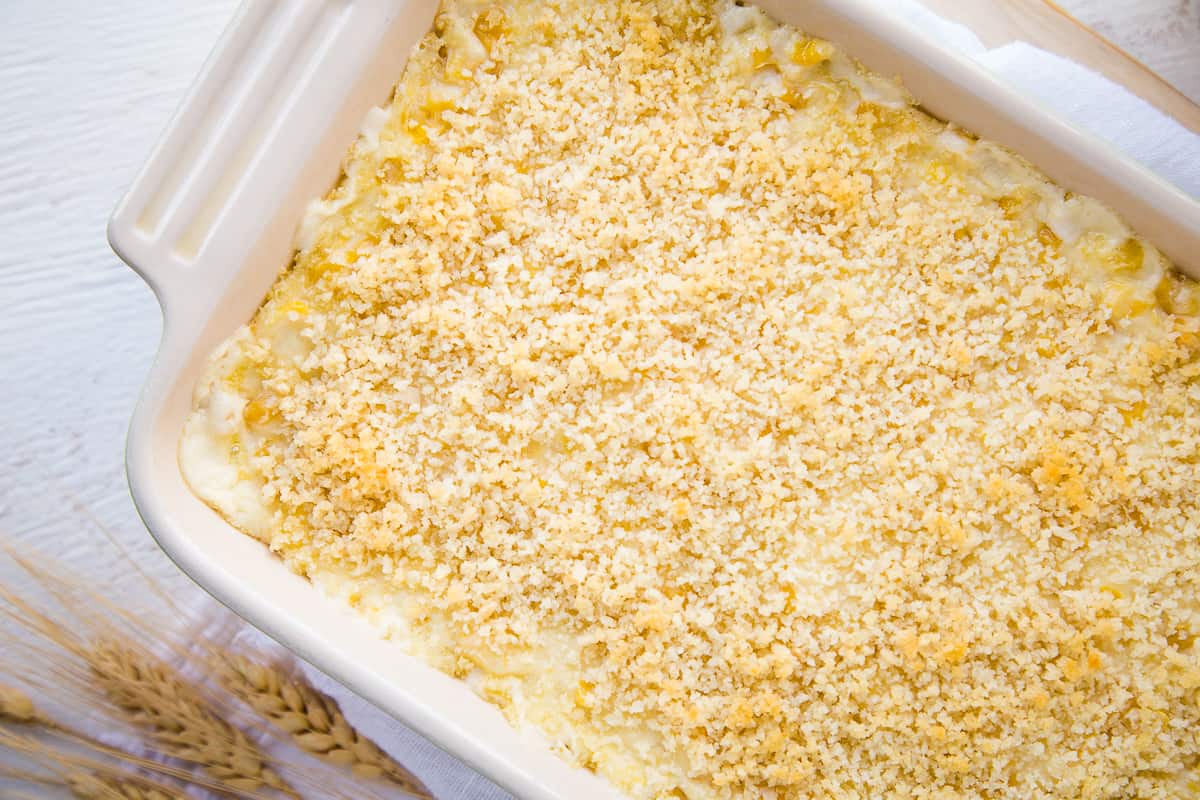 More sides to love
Cranberry sauce is a must with turkey, and this Apple Cranberry Sauce recipe is really simple.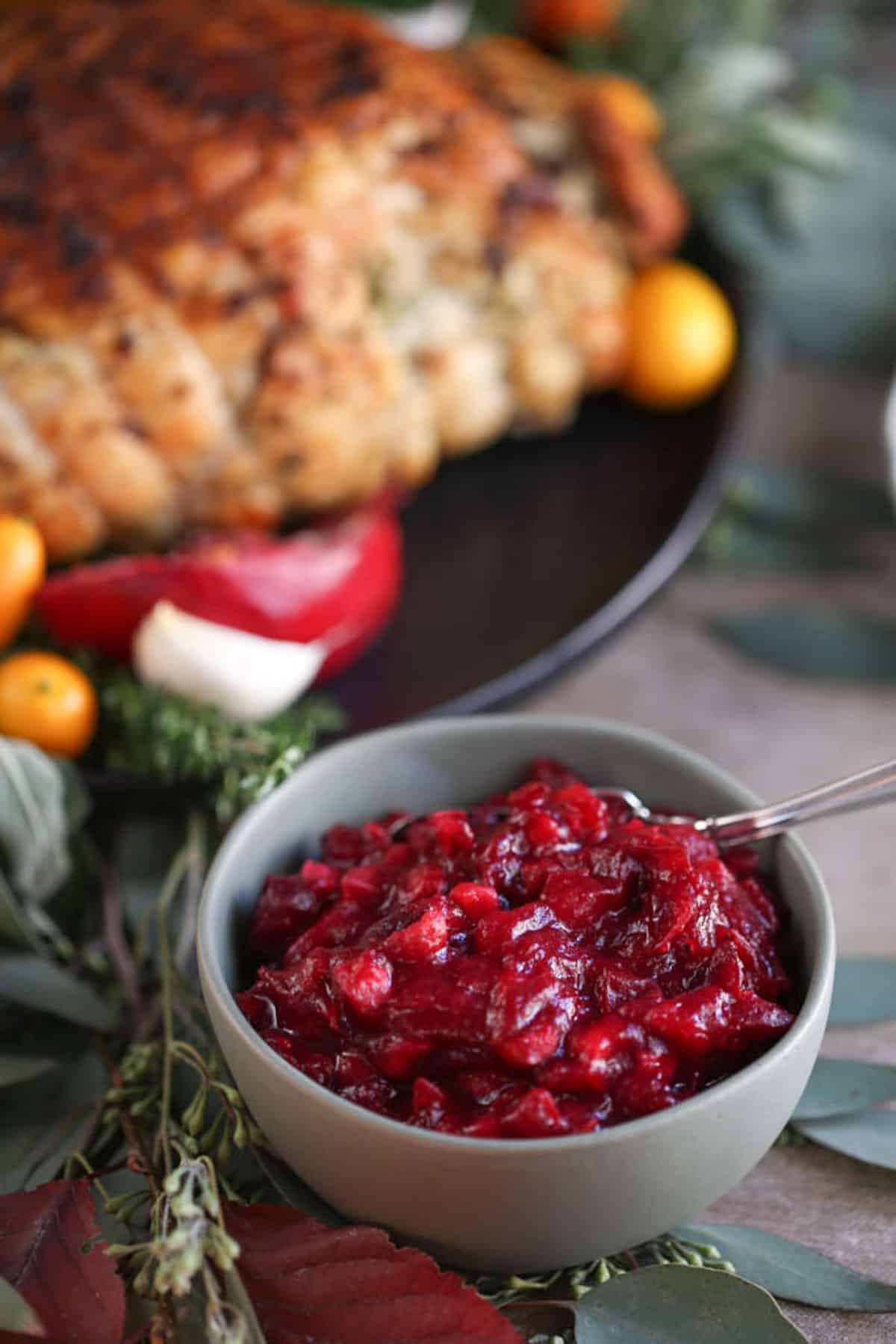 And every Thanksgiving table needs stuffing!
This Sourdough Stuffing is made with sourdough bread. It's crispy on the top and soft on the bottom, which gives every stuffing lover something to enjoy. It's vegetarian/vegan, too!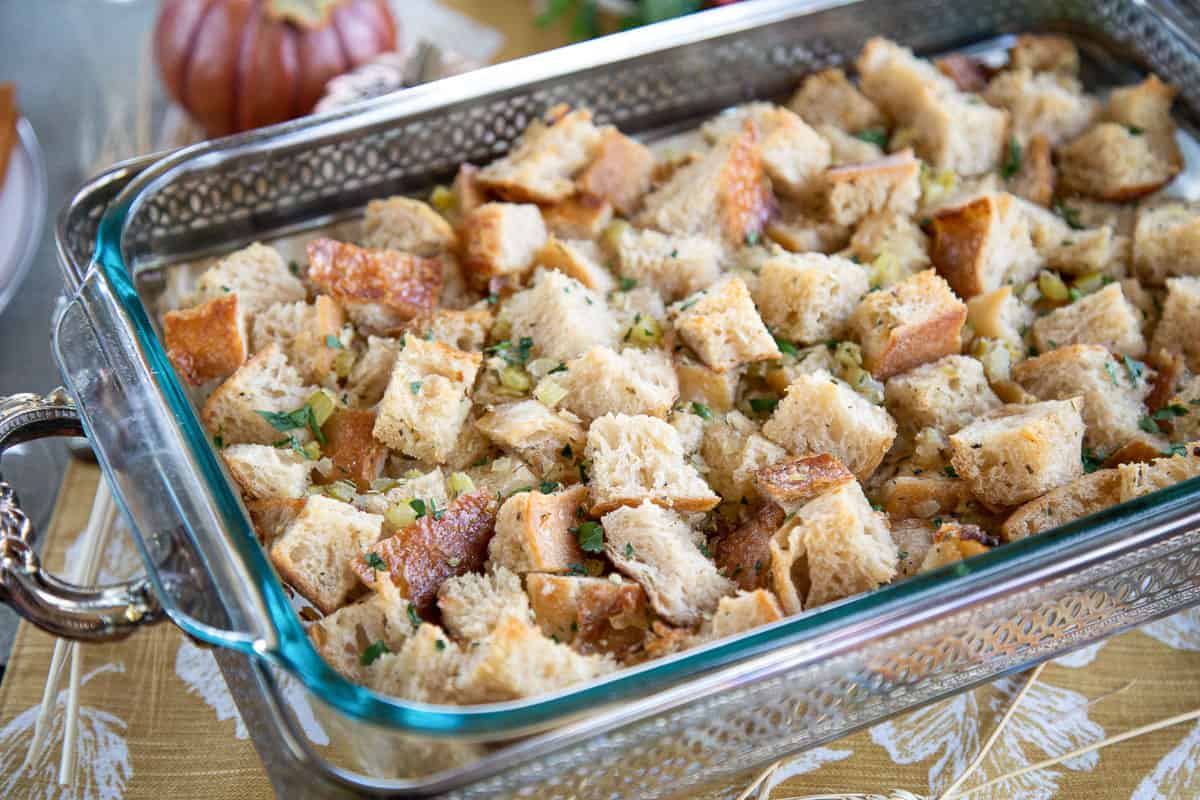 Dessert
Old Fashioned Sweet Potato Pie is light and silky, with warm spices including cinnamon and nutmeg. One pie is perfect for 6 people (and you might have a slice or two leftover!).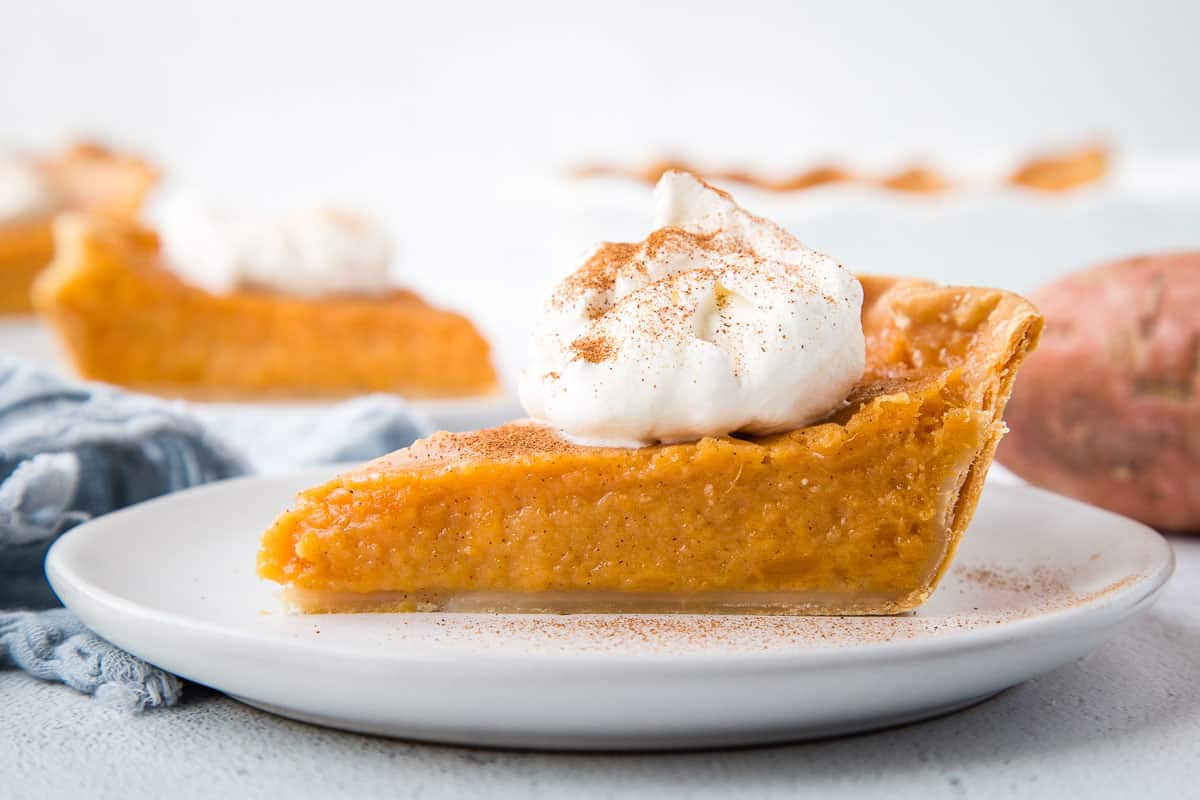 Cranberry Jell-O Salad might be classified as a dessert, or in some families it might be a side dish. Either way, it's an old fashioned treat that will bring back a touch of nostalgia to your table.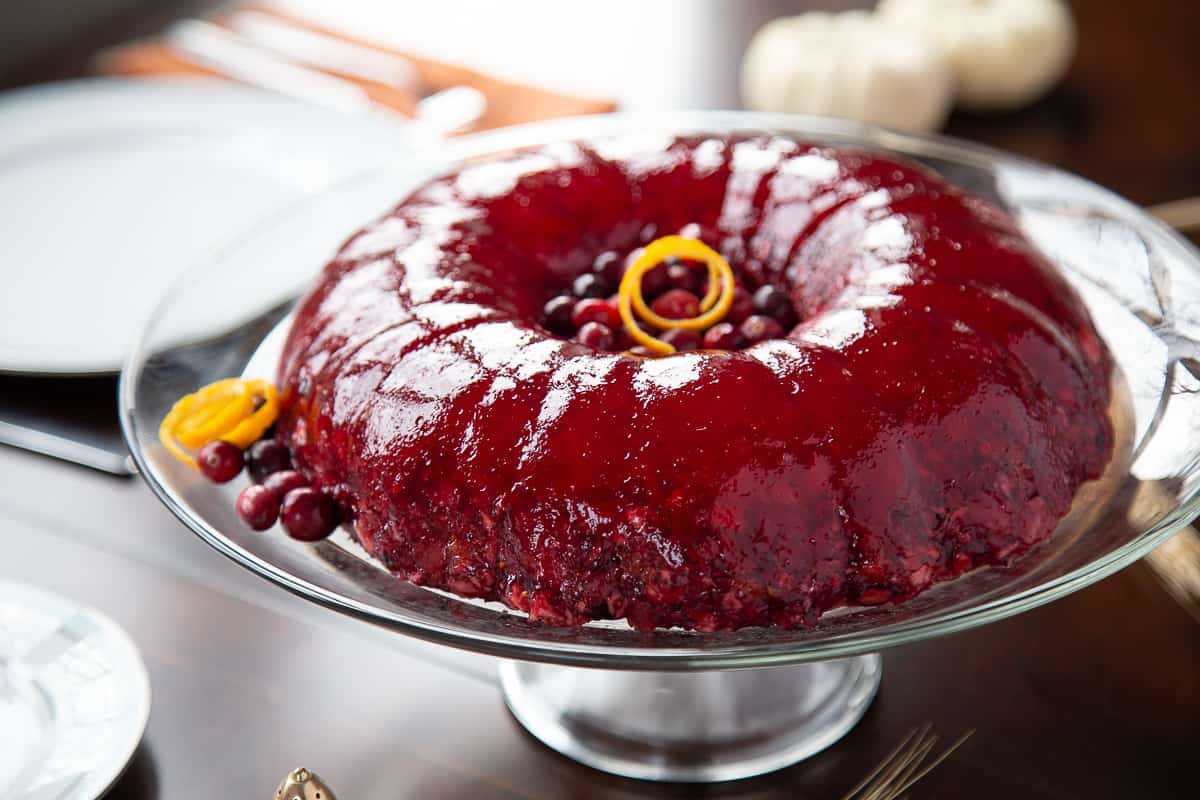 5 Cup Salad (also known as Ambrosia) is another retro dessert/side dish that gets rave reviews, and stirs up some fond memories of holiday dinners from decades ago.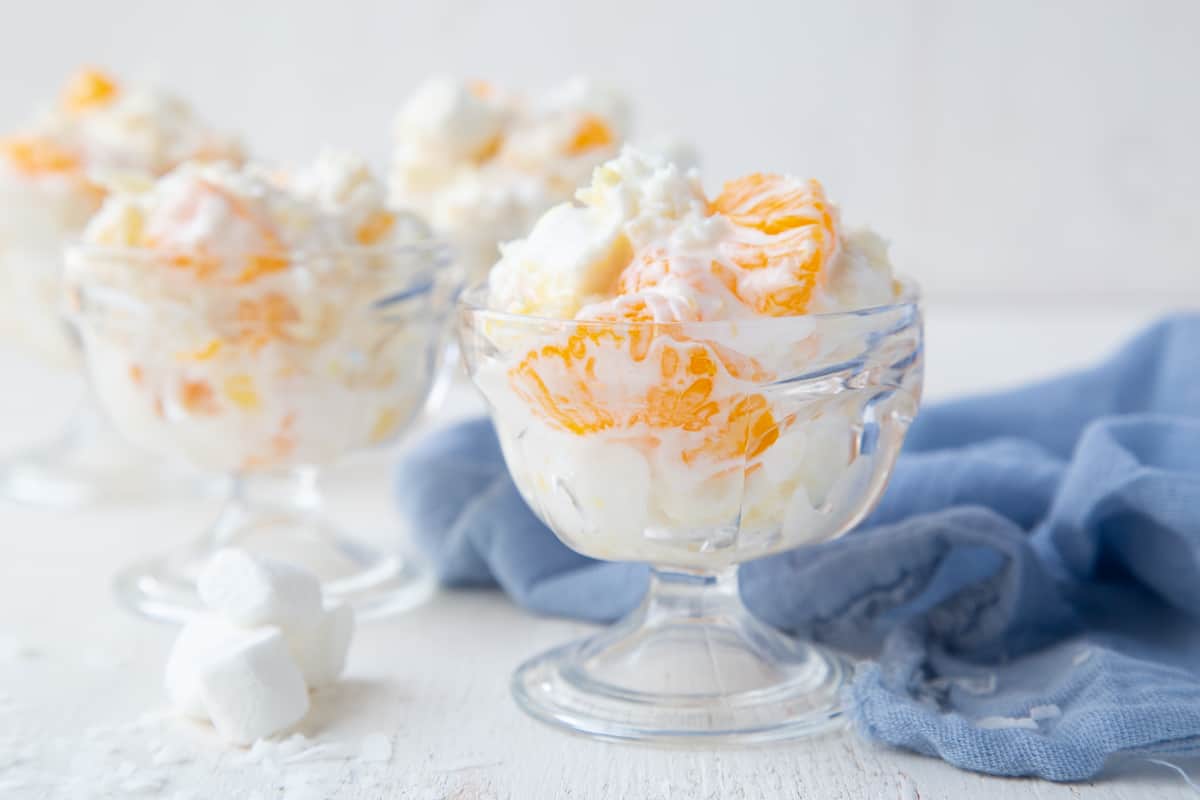 Thanksgiving table ideas
When there's a gathering to be planned, I get completely engrossed in the food. I'm all about the ingredients and the tastiest recipes, which means that setting the table is the last thing on my mind.
So, I enlist help! My friend Kelley of Haviland Events was the perfect person to partner with for this Thanksgiving dinner menu for 6.
She set our Thanksgiving table with eucalyptus, ivory candles, branches of red leaves, mini pumpkins, and (my favorite addition) blood oranges.
She owned a majority of these items already, and I think that's the key to setting a table that's not overly fussy.
Get out your candles and your pumpkin decorations, go cut some bright red branches off a tree in your yard, and then fill in the rest with a few items from the grocery store, like blood oranges and branches of eucalyptus.
Now is your chance to use china if you have it, too!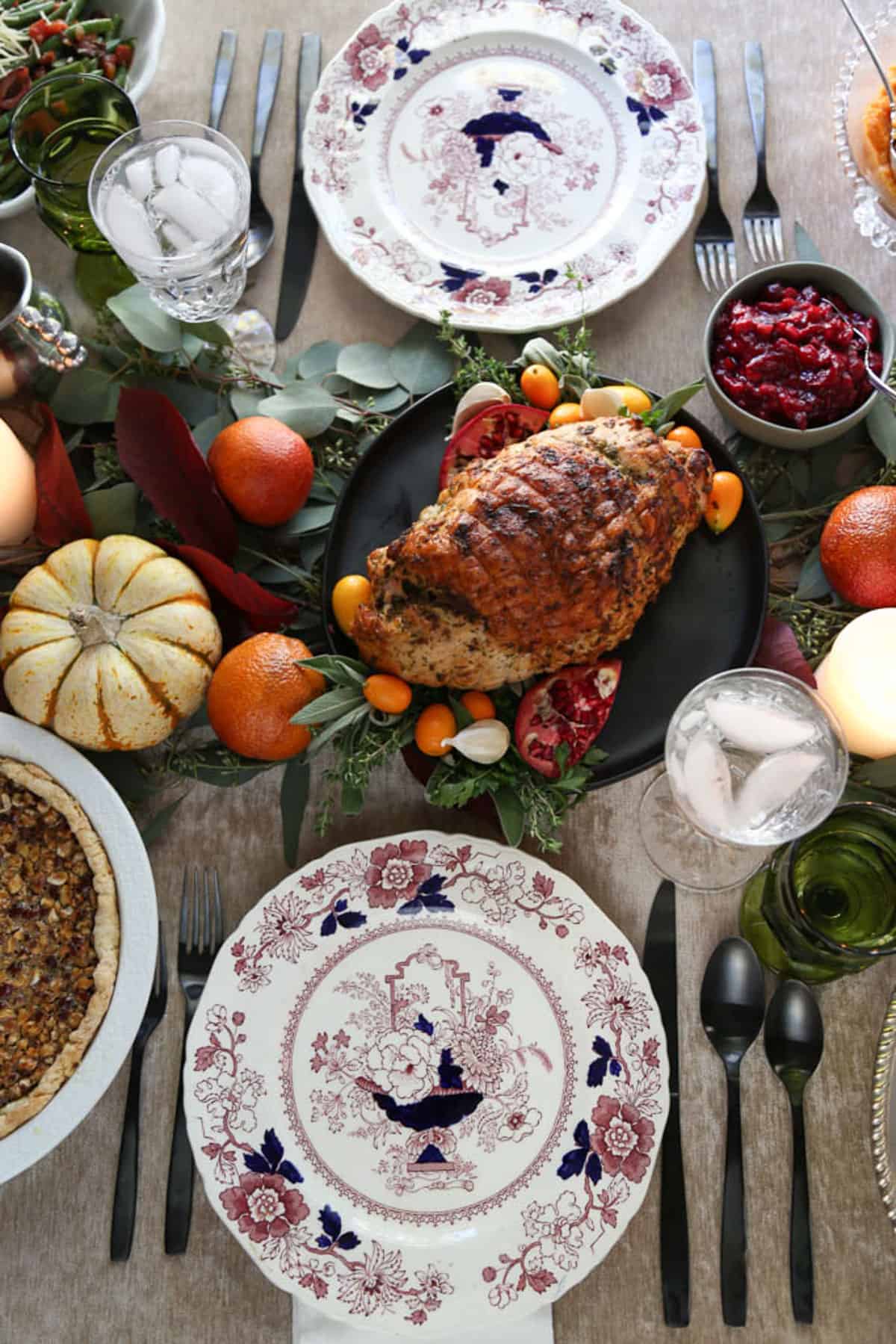 Tips for planning ahead
For the dinner itself, I suggest going grocery shopping on the Saturday or Sunday before Thanksgiving.
I worked in the specialty food industry for a number of years, and the Wednesday before Thanksgiving is the single busiest day of the year at grocery stores. Avoid it if you can so you don't have to stand in long lines!
A few more notes on planning:
The turkey breast, if frozen, will need about 24–48 hours in the refrigerator to defrost, so plan that into your prep time.
You can set the table on Wednesday (or even earlier) to eliminate any last-minute scrambling.
I prefer to make a few of the dishes in advance. Sweet Potato Casserole, Mashed Potato Casserole, Cheesy Corn Casserole, and Apple Cranberry Sauce are just a few of the dishes that can be prepped in advance and refrigerated until you're ready to bake them. Check the recipe notes of each individual recipe for exact instructions.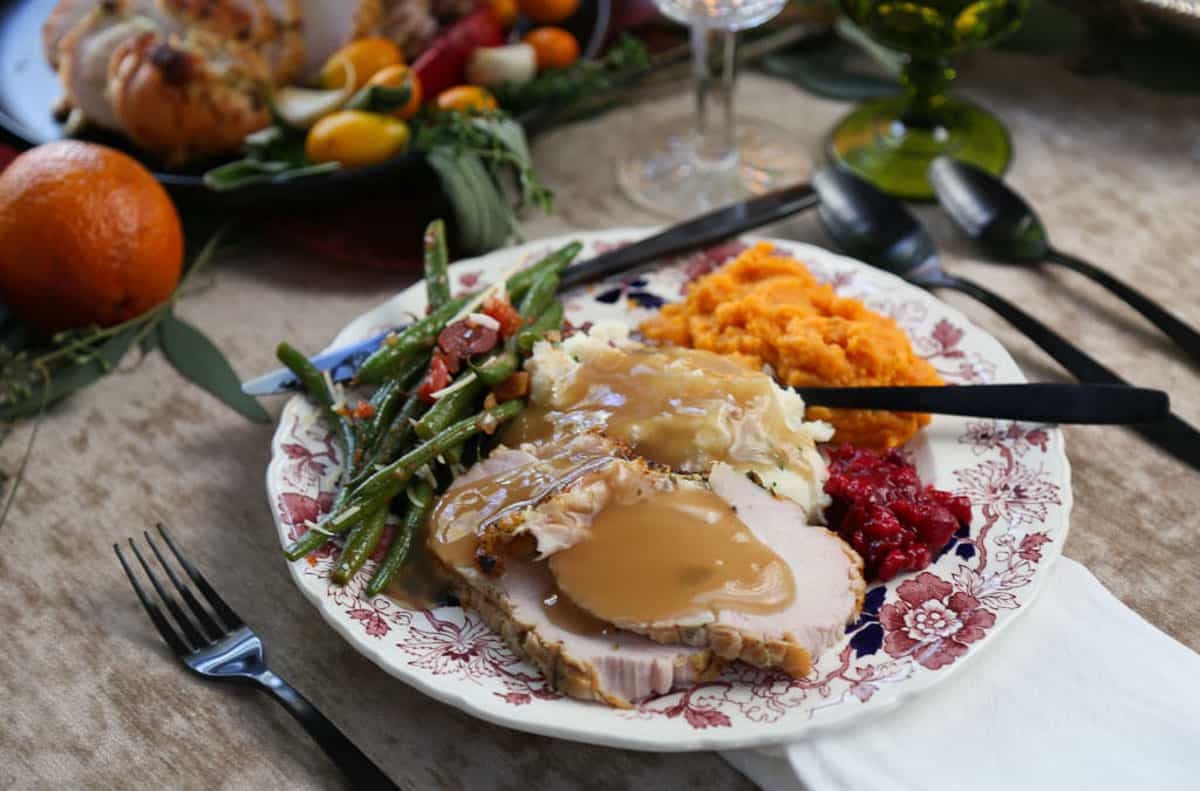 Here are the links to the recipes again for quick reference:
I wish you a very happy Thanksgiving!